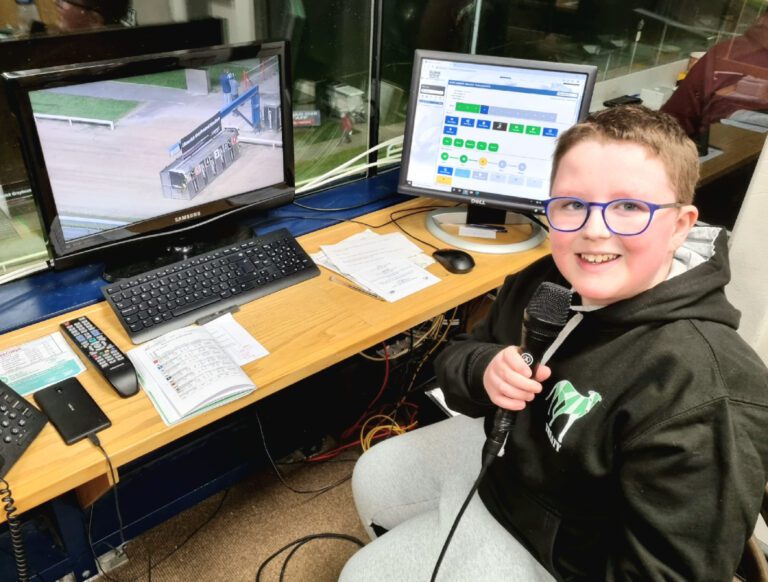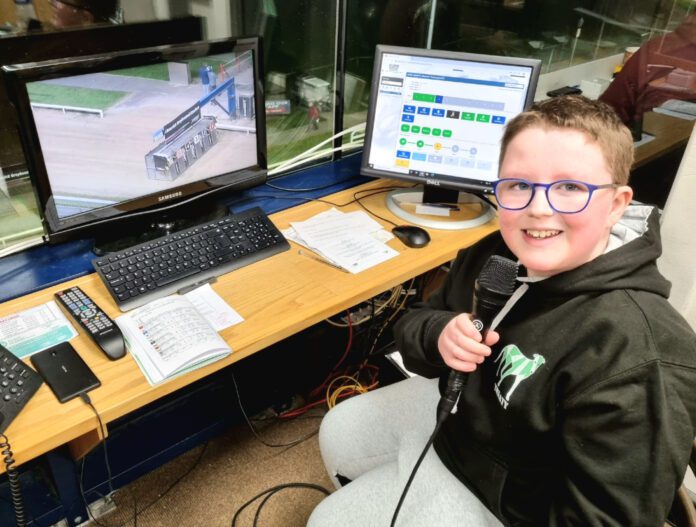 LITTLE hero, DJ Grimes from Bruff was honoured as a VIP at Limerick Greyhound Stadium last Saturday, when he crossed another item off his bucket list.
11-year-old DJ lives with a rare genetic disease, Bardet-Biedl syndrome, which means he will lose his sight in years to come.
But when DJ learned the frightening truth about his condition, instead of crumbling, he and his mum, Caroline, drew up a bucket list of things he wants to do.
One of the items on his list was to enjoy a night of greyhound racing and he did it in style, joined by more than 20 friends and family as he worked behind the scenes helping to weigh-in greyhounds, commentate on a race, lead the parade, and make the presentation for the race named in his honour.
On the night, he was presented with a special greyhound hoodie by new clothes brand Nerdy Hugo.
"His dad's family have greyhounds so he was really delighted to get to go to the track," mum Caroline told the Limerick Post.
"He's met celebrities because of the bucket list but what he likes best are all the local friends he has made and all the things he has done locally," said Caroline.
Earlier this week, DJ fulfilled his dream of visiting Limerick Fire station and this weekend, DJ is heading for Adare Manor, where he will meet the birds of prey and get to fly falcons.
He's also going to get to grips with wrestling with Limerick star of the sport, Steve Savage.
Caroline says DJ is learning braille and is shortly to begin tuition in how to use a cane.
"We tell him braille is his super power. He loves reading and he's using this to help himself adjust."