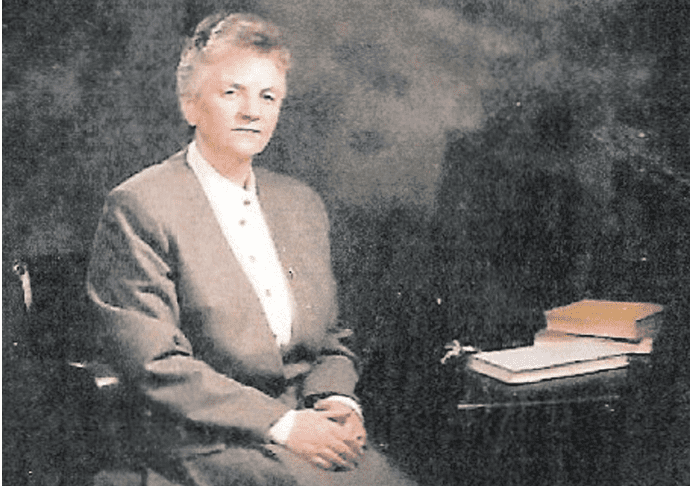 'Compassion – The Life and Work of Sister Mary Carmel O' Donoghue' a charity fundraising album which documents the life and work of a wonderful Limerick nun through song, will be launched at a special event in Tait House, Roxboro Road on Friday 11th March.
There are 13 tracks on the album which begins by describing the pioneering nuns' early life, followed by the story of her training as a Salesian Sister, and concluding with the details of Sister Carmels' outstanding charity work for the vulnerable children of Limerick over many decades.
The story of the outstanding charity work of Sr. Mary Carmel O'Donoghue for the vulnerable children of Limerick over many decades is told in a new album being launched on Friday 11th March.
Sister Mary Carmel O' Donoghue, 85-years-of-age, trained as a Salesian Sister in her teens and immediately started working to help the vulnerable youths of Limerick, in particular the children from the traveling community. After graduating as an Art Psychotherapist from Goldsmiths College in London in 1996 she returned to Limerick and helped set up a Creative Arts Charity called The Blue Box in 1997, along with another art therapist, Austin Creaven, providing free support and therapy services to the youth in Limerick. In 2015 Sr. Mary Carmel went on to set up Phoenix Creative Therapy Centre (PCPC), another creative arts charity for the youth of Limerick, with therapists and friends Austin Creaven, Antonia Brown, Hugh McMahon and Vaiva Kreitenberga, where she continues to work today.
'Compassion – The Life and Work of Sister Mary Carmel O' Donoghue' is a charity fund raising album which documents Sr. MC's life and work through song. There are 13 tracks which begin by describing her early life, proceed by telling the tale of her training as a Salesian Sister, and finish with the decades of charity work she has done for the vulnerable children of Limerick. These 13 songs are book-ended by two spoken word poems performed by Sr. MC. The hidden gem within the album is the sound of Sr. MC's heartbeat which can be heard beating in between each song. This was achieved with a digital stethoscope which recorded her heartbeat in mp3 form.
The idea for the album was born out of the friendship between Sr. Mary Carmel and music therapist Siân Brown. Siân has been working for Phoenix Creative Psychotherapy Centre (PCPC) since 2018 and would see Sr. MC for supervision. One day Sr. MC was talking to Siân about how she might document her life's work and Siân, being a music therapist and singer/songwriter, suggested writing an album. Sr. MC liked the idea and, over the course of the pandemic lockdowns, the pair met over weekly zoom sessions and talked about her life and what significant moments she wished to immortalise in song. Once all the tracks were written Siân took them to Manor Studios in Cobh where she and producer Louise McCormick recorded the album in just three days. Louise also mixed and mastered the album and was very sympathetic to the charities low budget. Once the songs were recorded Austin Creaven, a senior art therapist at PCPC, designed the CD, CD cover and booklet using a picture painted by Sr. MC for the front cover and old pictures of Sr. Mary Carmel as a young girl to fill the pages in the booklet between the story and lyrics. A small run was done up for the launch on March 11th. As we all know, CD's are on the way out but this is not just a CD, it is a beautiful booklet containing the story of an amazing woman with pictures and lyrics and a lot of love. The album will be going up on Bandcamp too around the time of the launch so people can listen and/or donate online.
Programme of events
The programme for the launch event on Friday 11th March is as follows:
• 6pm – Doors open. Teas served.
• 6:30-7pm-Talksonthe Phoenix charity and therapies, e.g. music, art and play therapy.
• 7 – 7:20pm – Live music therapy demo and sing song featuring old favourites
• 7:30 – 8:30pm – Live performance of the CD 'Compassion – The Life and Work of Sister Mary Carmel O' Donoghue'
• 8:30 – 9pm Teas, coffees, biscuits, chats, and draw tickets for the raffle