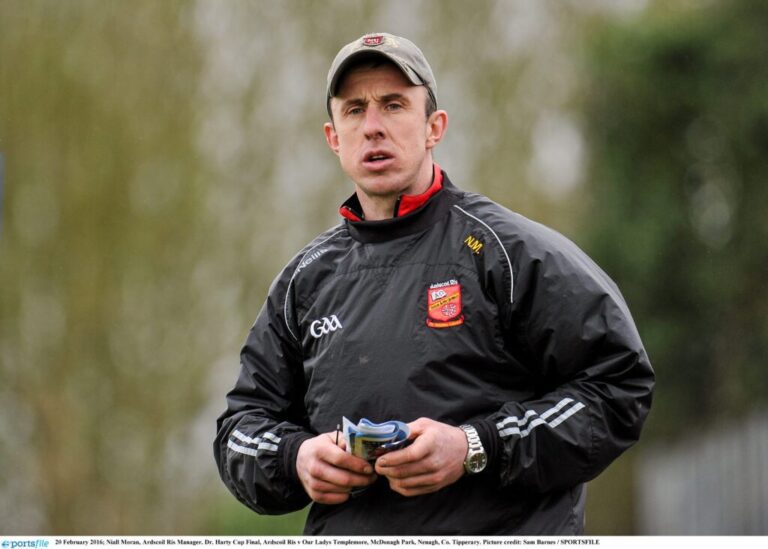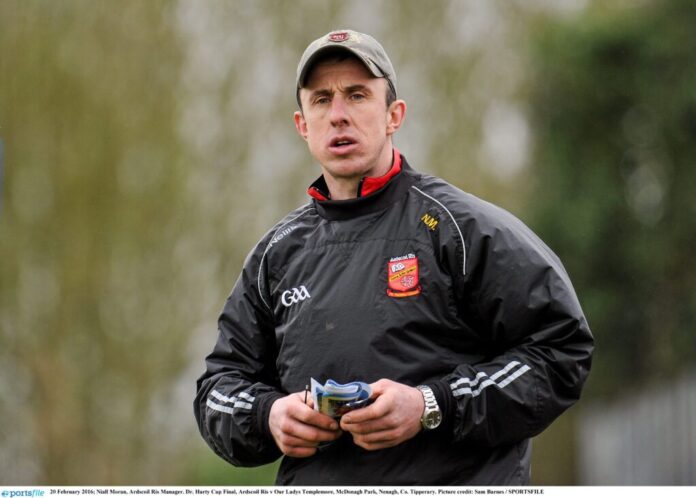 ARDSCOIL Rís are heading to Croke Park later this month for the All-Ireland Colleges Final, after a seven point victory over Good Counsel College of Wexford.
Victory was made possible by goals from Shane O'Brien and David Kenendy. Niall Moran's side led by the minimum at half-time, 1-7 to 0-9, with O'Brien's individual goal lighting up this contest midway through the half.
The clinching goal came from David Kennedy, who added to two earlier points, with a low finish.
St. Kieran's College will provide the opposition at Croke Park on March 17th, after the Kilkenny kingpins defeated St. Joesph's Tulla earlier on Saturday afternoon.
After the game Niall Moran was available to answer some questions regarding the game and then the final beyond. Moran was asked to sum up the elation his side felt after their semi-final triumph, he said.
"Elation and relief, they've had a very busy week they went up to Galway Monday night and had a very tough game against Athenry that we were lucky to get out of. Today we looked a bit leggy for long patches of the game but look naturally enough the lads are thrilled. They are going to an All-Ireland final, that sense of going up to Croke Park on Paddy's day is amazing so they are thrilled and it's good for them to enjoy today"
"We have no silverware all year so therein lies the challenge for the next twelve days"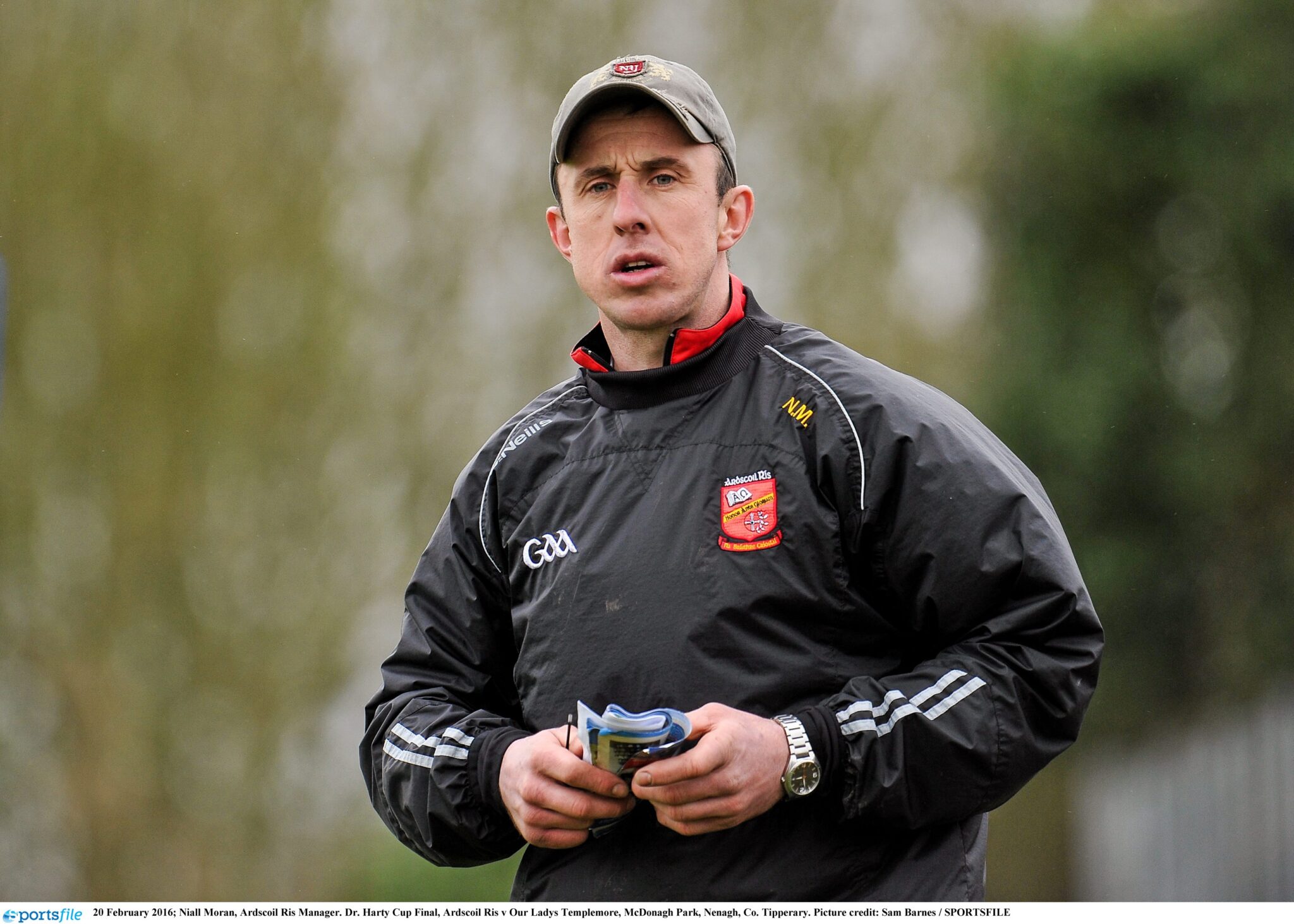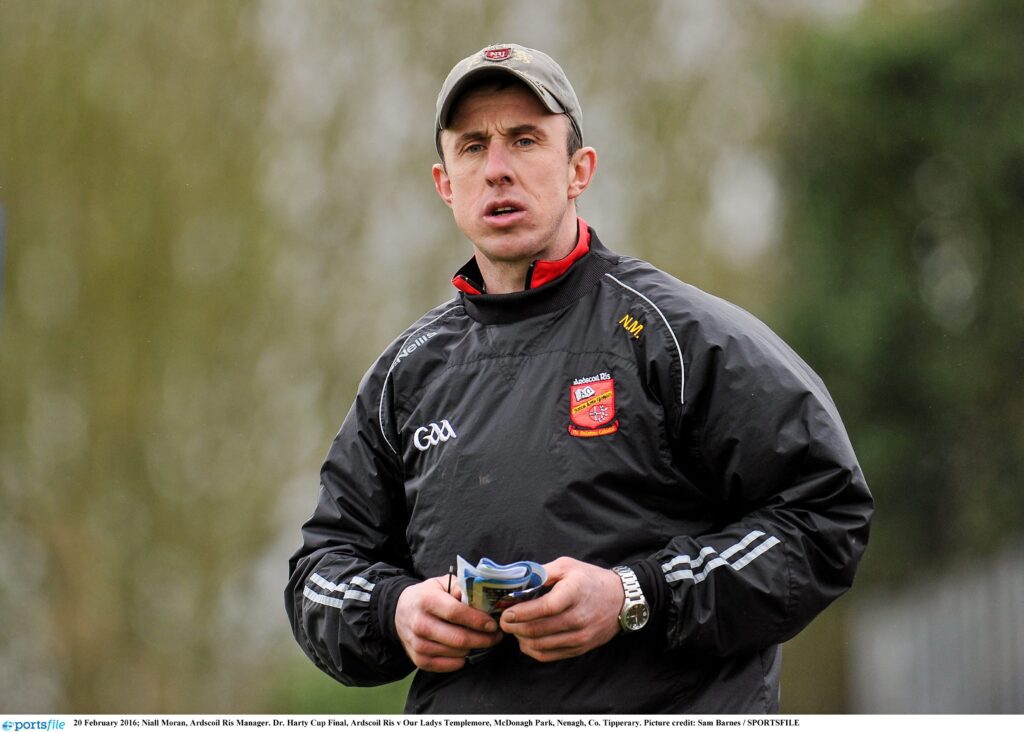 When speaking about what went right for Ardscoil, the two goals scored were brought up as a huge factor to their success.
Moran was asked about the nature of the goals with one being individual brilliance and the other being a well worked team goal. When asked about these important moments Moran replied,
"Obviously goals are game changers, Shane's goal in the first half probably brough us into the game when we were struggling for air at that point. We did well, got a good goal there at the end and naturally enough goals win games.
"St Kieran's are a very very strong team so goals win games and we are under no Illusions. This team unfortunately never got to win anything all they way up along and they've tended to be beaten in finals so look they are giving themselves another opportunity"
Since the Harty Cup Ardscoil have a few outings as a team, Moran was asked about these games in regards to how the team has performed and if there was any perceived improvement from the side. Also has there been an improvement in the players mental strength when it comes to big occasions, Moran had this to say,
"I suppose their are guys who are finding a bit of form and some guys who have fallen out of form, obviously the weather conditions are changing as we go. Making no bones about it we were very disappointed with how we performed in the Harty final, the better team won we were poor and I suppose there a learnings we talk from that and move forward. They are finding a little bit of form as they go but obviously St Kieran's are finding it as well."
When the game looked like it wasn't going Ardscoil's way the side looked composed, Moran was then asked about his sides resilience when it came to being behind in the game. He said,
"I suppose that comes from a little bit of experience for the lads on the pitch, they know that the game isn't won in the first 10 and it isn't lost in the first 10. We were four points down but once we got a free and we got a second point on top of it, then it becomes 4-2 and the complexion of the game changes very quickly."
"Obviously in a final as well your playing top class opposition, you're not gonna sail away from any of them and in the same breath they aren't going to sail away from you. these are all lessons we hope to bring on to the next day."
Watch the interview with Moran in full below.
The post WATCH | "Goals Win Games" | Niall Moran after Ardscoil Ris book a place in the All-Ireland final appeared first on Sporting Limerick.