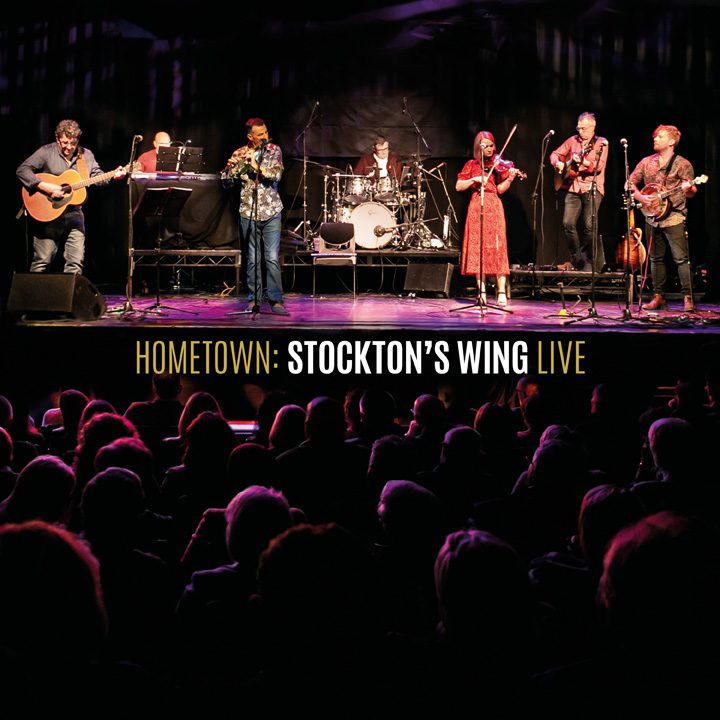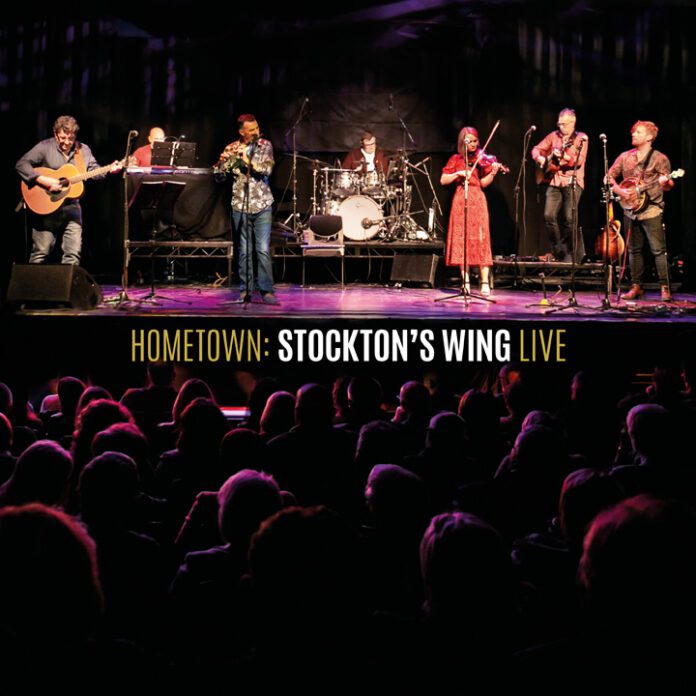 FORMED in Ennis, County Clare in the late 1970's, Stockton's' Wing emerged from the trad scene playing in local pubs such as Brogan's in their hometown to playing concerts and festivals across the USA and Europe as the group's music evolved taking influences from rock, pop and world music. The group's singer/songwriter Mike Hanrahan spoke with Limerick Post about the recent live album release and the upcoming show in Limerick.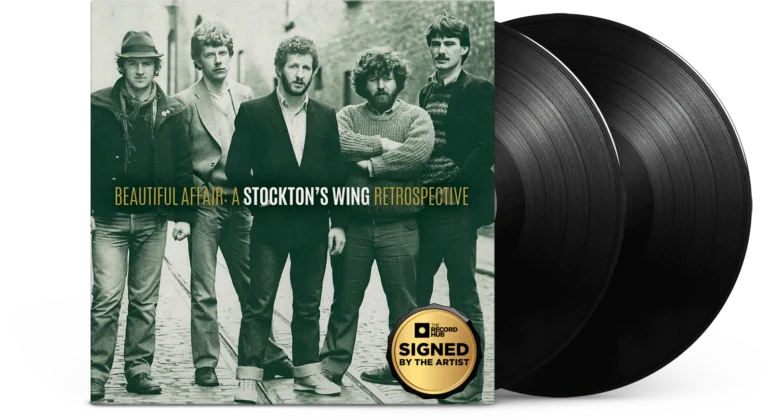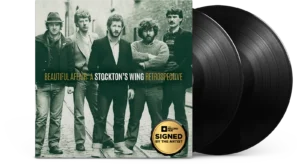 It is a tribute to the quality and the longevity of the music to be able to say that when Universal Music Ireland released 'Beautiful Affair: A Stockton's Wing Retrospective' on CD and vinyl in 2020, the album went to Number One.
The renewed interest in the music prompted Mike to bring Stockton's Wing back to the stage. They played two reunion shows to full houses. Now these live shows make up a brand new release called 'Hometown Stockton's Wing Live'.
This current lineup features founding members Mike and Paul Roche. They have been joined by fiddler extraordinaire Tara Breen, Karol Lynch on banjo and mandolin, and guitarist Paul McSherry.
"It's great that people are tuning into the music", says Mike.
"These young musicians have bought into the Stockton's Wing sound, Tara Breen on the fiddle, she's just world class.
"They bring whole new energies. We haven't rearranged anything except the new stuff we're doing together and that's the real magic of this process.
"We're writing new material together and there's a couple of pieces on the album and that's just so so great.
"It was time for us to mark this current lineup and let people know that we are still alive and well and kickin'."
The live album features many of the old favourites, 'Walk Away', 'Aarons Key' and their classic Irish trad/funk hit 'SKIDOO'.
Your writer grew up in County Clare in the 1980's, and remembers fondly the big hometown gigs Stockton's Wing would play in Ennis.
The group was an institution, armed with killer tunes – The Mason's Apron and Skidoo and great songs – Walk Away and Beautiful Affair
Playing to a packed out West County Hotel, SW would play with such energy, the crowd would go wild for them. Fantastic trad players backed by funky drums and bass and then on top of that, throw in some didgeridoo, it was the big music, a rock 'n' roll show with great tunes.
Mike Hanrahan is not a man to look back over his career very much, preferring to concentrate on the next new project. But he indulges this writer with a picture of Stockton's Wing as a touring band in the eighties.
"I think when you're going through the stuff you probably don't appreciate what's going on.
"I mean, I'm not a great man for looking back at things but what I do love is that we were there and we enjoyed all the energy.
"Some of the venues were 2000 people. The place would be heaving and they would be rockin' to your music.
It was all our own music, our own creation. And that's what got people going, we had great support from radio, having that kind of a reaction from people at gigs was magnificent, just magnificent."
Stockton's Wing spent much of their time in the US in the 1980's.
"We were spending eight weeks at a time maybe three times a year over in America. And then you pop over for festivals in the summertime as well.
"We had a nice thing going particularly in the college circuit for a while and then the theatre circuit. Then the new wave of Irish that came over to the US
They were our fans in Ireland. There were a ready-made audience there."
With so many varying musical influences in the band from trad to folk songs to more experimental compositions, was it sometimes hard to decide what should go in the set and on the albums?
"Yeah, it kind of evolved as the years went on.
"I suppose there was, maybe a schizophrenia going on! Were we a trad band or were we a pop band then we just created our own sound through that process."
"We really were a band of brothers working together and we really respected each other, looked out for each other and we had a dream of just creating this amazing music together.
"And that was a magic for us, for me as a musician, having to have that experience with friends, close friends, and we've remained friends.
"They're still my best buddies. Right to this day."
Many Irish musicians have cited Stockton's Wing as an influence on their career, such as Sharon Shannon, who is a big fan and made a career out of exploring musical directions and creating exciting collaborations.
"There is just nothing like the joy of getting a young musician to come up to you and says, how much your music has influenced them. When I hear that from other young musicians, that's such a beautiful thing to hear."
Another band that emerged from playing a session in a bar to evolving their trad/folk influenced sound into an international touring act is our own Hermitage Green. Mike has followed the Limerick group's career.
"I love what they are doing with the music. I love the way they approach the music."
"It's amazing the amount of bands who haven't taken that chance with this kind of crossover into the more commercial sound, that pop sound, because a song is a song.
"If it's a good song It doesn't matter what genre it is. Audiences will always respect you for that and cheer you on."
Stockton's Wing will play Dolan's on Saturday April 2. www.dolans.ie for tickets.