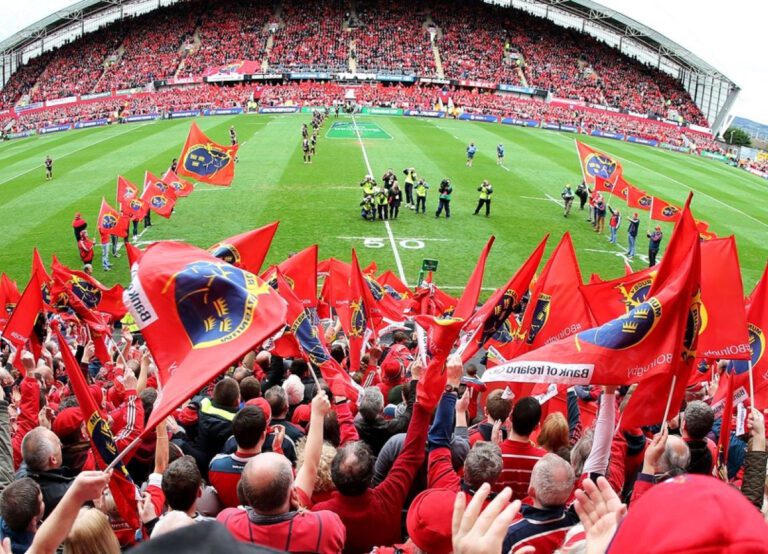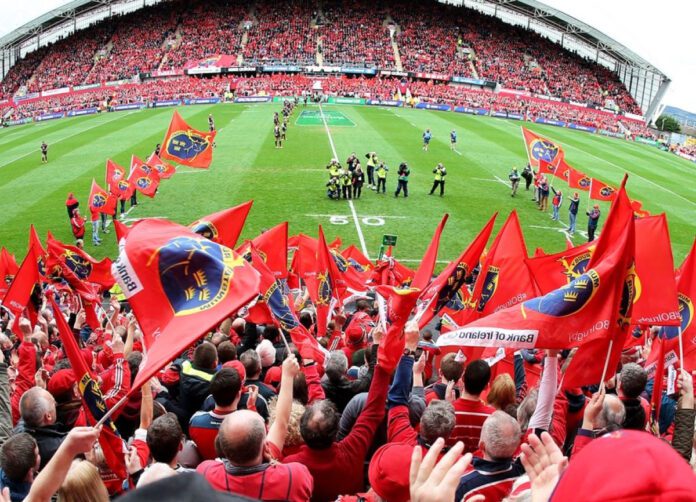 AFTER their huge victory against the Dragons last week, Van Graan's Munster go to South Africa to take on the Bulls and the Lions.
Munster are looking to continue their good form in the URC by hopefully completing the South Africa double. Competing against the Vodacom Bulls and the Emirates Lions will be a difficult task die to their sheer physicality.
Munster have been in good form this season only having lost three of the eleven games they have taken part in.
The red men's most recent win took place at home in Thomand Park as they steamrolled over the Dragons with a 64-3 victory. This was the clubs largest winning margin in their history.
Ahead of the teams games in South Africa, Head Coach Johaan Van Graan spoke to the press and answered many questions about Munster and himself.
Johaan Van Graans men had a lengthy travel time to South Africa but when they landed he was adamant his team were in good spirits, he said
"Everybody was in great spirits, we flew from Dublin to Paris and then flew overnight to Johannesburg and go onto a bus to Pretoria around Lunchtime. A bit of recovery and then had dinner Last night, we just had a training session there so everyone in good spirits. The weather is fantastic and we are looking forward to the week."
Great news for Munster was released recently that Damien De Allende has resumed training with the red province as his injury woes seem to be clearing up. De Allende hasn't played as much rugby as he would have liked since moving due to his injury struggles.
All will be hoping he can stay fit for the remainder of the season. Van Graan spoke about De Allende, he said
"Damien was apart of training obviously, to play we will decide later in the week how we will use him whether it be this week or next and like anybody we will make our calls later in the week. In terms of the Bulls not a lot has changed. A team we as group respect, obviously the Currie Cup Champions and the best team in South Africa. A team that have played and won a lot of competitions over the last few years, excellent coaching staff and then some very good players."
"If you look at the URC it is Brilliant for the competition, It's certainly a game we are looking forward too. It's a team, a franchise, a province that I personally respect a lot and it will certainly a fierce battle between two very good teams I believe"
Near to the end of his Interview Van Graan was asked about his squad selection. Missing some internationals is still a problem for Munster but many players have stood up and made themselves accountable. Players such as Jack Donoghue and Mike Haley have really stood up and taken ownership of the team. This is what Van Graan had to say about his squad selection,
"When I came to Munster I said that we are going to build a squad of guys that can play, guys that deserve their spots and guys that are comfortable in the team. The amount of guys that have come through over the last two years specifically from the academy of the club has been phenomenal.
In terms of the team itself everybody is happy for Jeremy and the next guy just slots in. Josh Wycherley played very well on Saturday evening against the Dragons . It's literally the next man up, we trust our squad."
Munster take on the Vodacom Bulls on Saturday the 12th at 2:05pm.
The post "We trust our squad" Johaan Van Graan speaks ahead of Munster's two game tour of South Africa appeared first on Sporting Limerick.