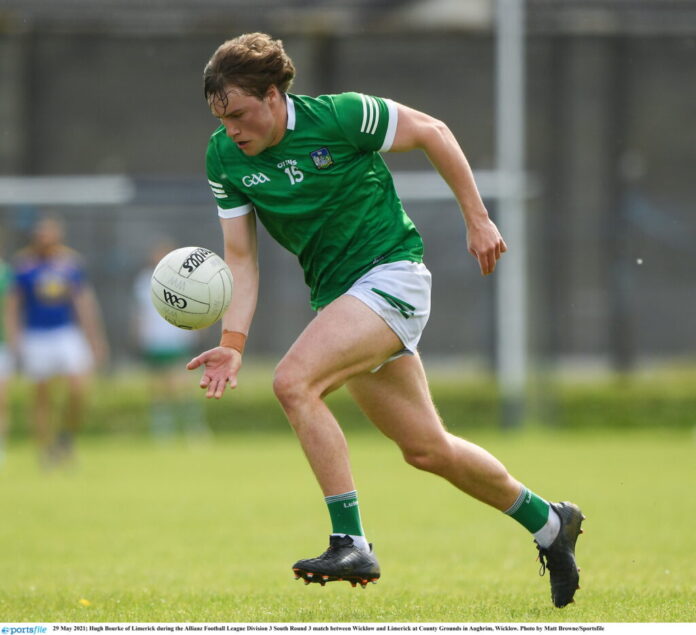 LIMERICK'S promotion chances took a hit on Saturday as Westmeath's win drew the sides level in the table.
A disappointing second half display saw the Treaty Men fall at the hands of Westmeath by a score of 1-06 to 1-12 in the visitors favor in their Allianz Divison 3 clash on Saturday evening.
In the first half the hosts seemed elusive and free with the away side finding it difficult to stop them scoring.
Limerick led 1-05 to 0-05 heading into half-time but it was almost as if they never came back out of that dressing room as they only managed one score in the second half, in the mean time Westmeath really found their shooting boots and were able to pull well clear of the home team.
Reflecting on the outcome of the game, Limerick manager Billy Lee said that the Lake County's goal was the key turning point.
"A real key point in the game would have been the goal they got, we'd the opportunity to snap up the ball we didn't and look they had that bit of class. Good finish and good goal by their man to take it from where he took it from.
"We've got a couple of young lads there we're trying to bring them on give them experience and there's work to do to get up to the strength and pace of inter-county that's just the education we got tonight. "
The defeat leaves both Limerick and Westmeath on six points in the division, one behind table toppers Louth and Antrim with a game to play.
With Laois and Fermanagh just a point back, it is all to play for in the division but for Lee and co, it is all about maintaining their place in the third tier before they can start thinking about a possible promotion.
"They (Westmeath) were in division 2 not too long ago and they were very unlucky last year not to beat Cork in the league semi-final for reasons only they will answer.
"The way leagues go it's going to go up a notch in the last three games, you're jockeying for position in the first four games then it's the last three where the winner takes all, either you stay up in the division or you get promoted. You make yourself safe in the division and then you can start to think about promotion.
Check out the full video below:
---
Up next for Limerick is a trip to Laois on Saturday evening where a win is a must if they are to keep up hopes of a promotion spot.
The post Billy Lee | Limerick have "work to do" following Westmeath loss appeared first on Sporting Limerick.