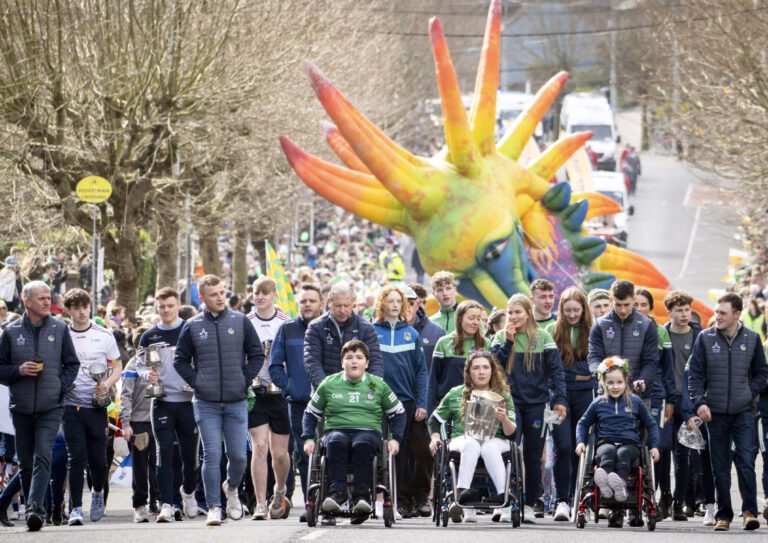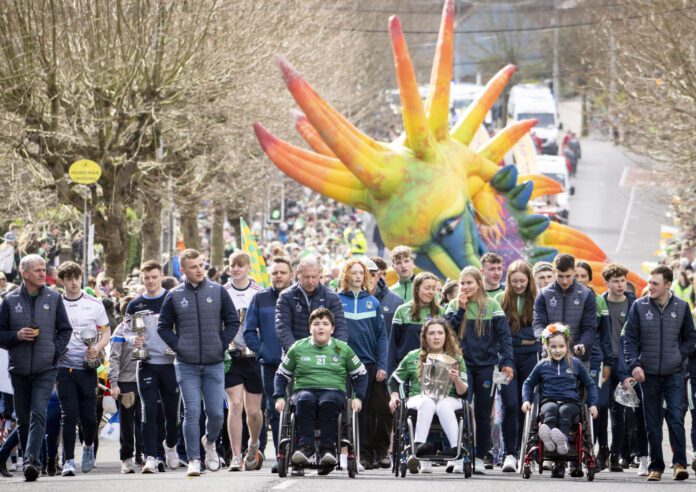 THE SUN shone brightly on Shannonside as thousands waved and cheered on the Limerick City St Patrick's Day parade earlier today.
Members of the Defence Forces, along with the Boherbuoy Brass Band and members of the Limerick All Ireland hurling champions, led marchers, carrying the Liam MacCarthy Cup, and kicking off four days of festivities.
The flag of Ukraine was carried alongside the tricolour to show Limerick's solidarity with the war torn country.
Participants marched and danced their way along a new route from O'Connell Avenue through Henry Street and on to City Hall as the city's main thoroughfare O'Connell Street is being redeveloped.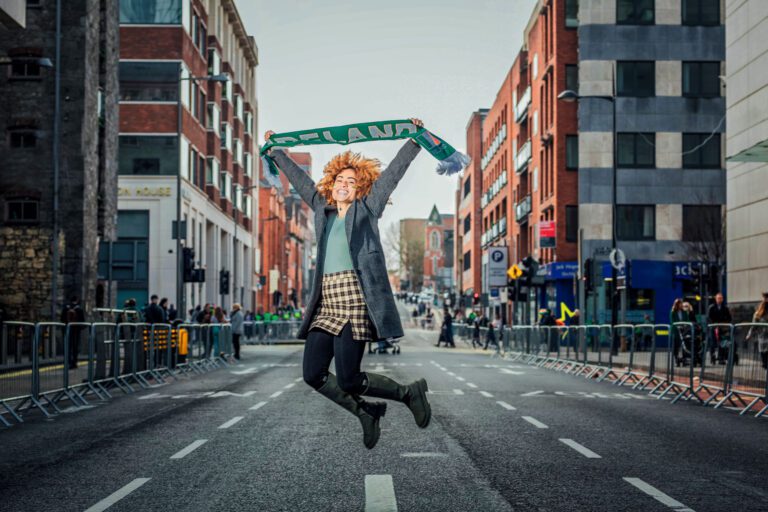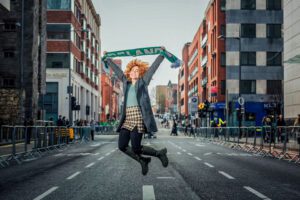 The Polish Ambassador to Ireland Anna Sochanska and her Israeli counterpart Lironne Bar-Sade joined local dignitaries on the parade-stand at Arthur's Quay Park in celebrating the theme of 'Belonging and Identity'.
Members of the All Ireland Wheelchair Hurling Champions, Munster, also led out the parade, including senior captain Ellie Sheehy, Maurice Noonan, and club mates Saoirse Whelan, and Cormac Downey.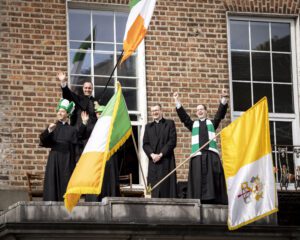 "It's surreal, definitely, is one to word to describe it, I don't think we ever expected it but were loving it," said Ms Sheehy, (19), from Templeglantine.
"It's great atmosphere, a great start to the year, hopefully we'll keep going and inspire one another," said Mr Noonan (22), who was crowned Wheelchair Hurler of the Year 2019.
The yellow and blue colours of Ukraine blossomed among the green, white, and orange injecting a fever of colour through the thronged streets of the Treaty City.
Giant turtles, scout and cub groups, pint-sized traditional Irish dancers, stilt-walking angels, shamrocks, shenanigans, and silvery hurling cups were the order of the day as crowds enjoyed the first major outdoor gathering since Covid restrictions were eased earlier this year.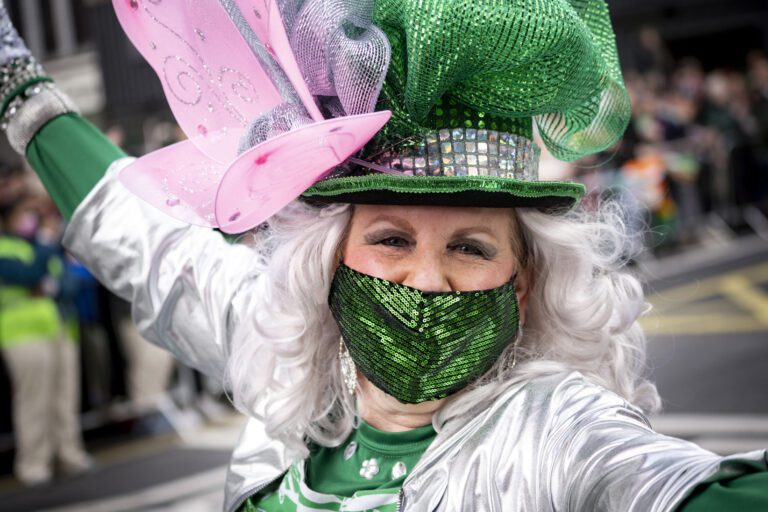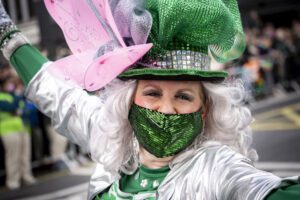 The students of Limerick's Spotlight Stage school injected more pizzazz as hundreds of local organisations marched their way through ten parades in all across the county.
One of the most colourful of the smaller parades took place in the town of Bruff, where eleven year old DJ Grimes, who suffers from the rare Bardet Biedl syndrome and will lose his sight, added another dream day to his personal bucket list, as the parade's Grand Marshall.
The festivities continue when Fidget Feet Aerial Dance Theatre will join fire performance company ROGU in a spectacular fusion of flights and fire at the Potatoe Market on Saturday, March 19.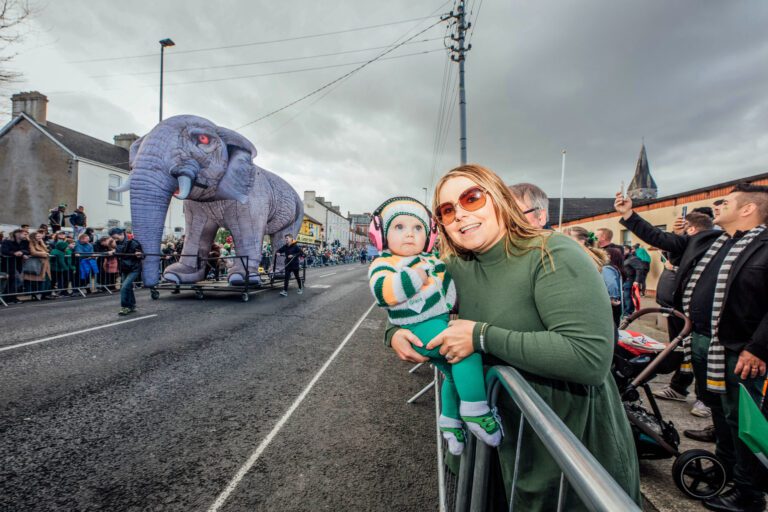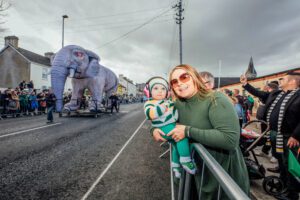 On Sunday, fifteen bands and hundreds of musicians from across America and Europe will battle it out with local groups to be crowned winners of the 50th Limerick International Band Championships.