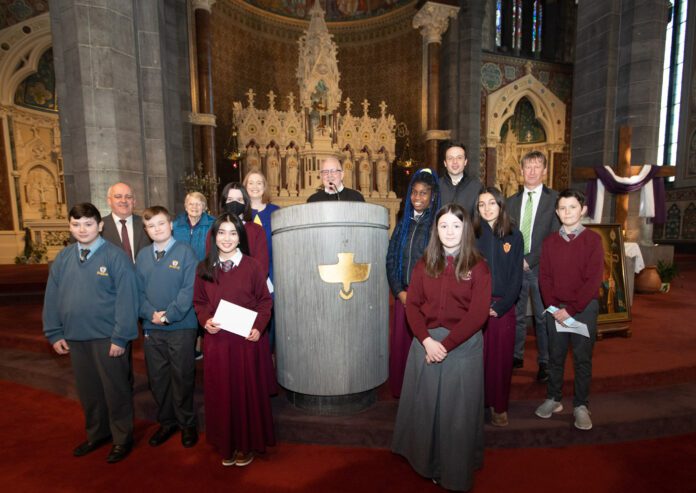 A LIMERICK appeal for aid for the victims of war in Ukraine that aimed to raise €50,000 has brought in almost €350,000 in less than two weeks.
And with almost €15,000 coming in for the Limerick Redemptorists' appeal in just 24 hours earlier this week, Fr Seamus Enright says he is "beginning to hope that we might get to €400,000".
The massive response to the callout from the Limerick Redemptorists continues to bring in vital funds to support families trapped in the war zone, to keep a safe corridor open for those fleeing and to provide food and aid for the most vulnerable who cannot run from the bombs.
One of the recipients of donated Limerick money is the Redemptorist monastery in Kharkiv, where 40 orphans, ten of their carers and more than 40 adult refugees are being cared for.
Speaking with the Limerick Post from the Ivano-Frankivsk monastery, Fr Taras Kchik – who remembers with fondness helping with the Limerick Novena in previous years – was busy working with the latest consignment of 15 orphans, four with special needs and one who is a wheelchair user.
Some of the orphans had been travelling for four days.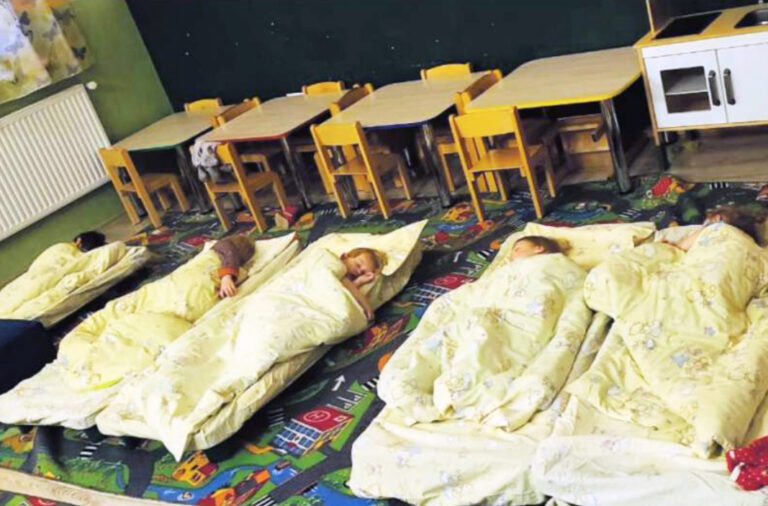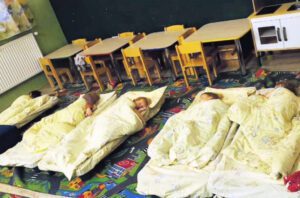 This brings to 40 the number of orphans being sheltered at the monastery, where just five priests are providing for them. The priests are also weaving camouflage nets and they have turned over their bakery to provide bread and food for refugee centres, where food has run out.
"Thank God, we have a big monastery and retreat house, with accommodation and a kindergarten, so we are able to help refugees," Fr Taras told the Limerick Post.
Fr Taras and his confrère, Fr Andriy Oliynyk speak with Fr Seamus on a daily basis, updating him about the people who seek refuge in the Redemptorist monasteries and the situation in Ukraine. Fr Taras said the biggest threat they face is from Russian long-range missiles.
"There's not a lot we can do. If it hits, there's nothing we can possibly do to save ourselves," Fr Taras said. "We are staying with the people, no matter what."
Fr Taras said they are stunned by the amount of money raised in such a short time in the appeal, adding that he has fond memories of Limerick and the people.
"I had a wonderful opportunity before Covid struck to come to Limerick for the Novena," he said.
Another Limerick priest, Fr Gerry O'Connor from Dooradoyle who now lives with the order in Cork, is co-ordinating moving the financial donations to where they are needed to buy supplies.
So far, the money raised by the Limerick appeal has bought more than 64 tonnes of medical supplies, shelter and food for the refugees who have used the Redemptorist corridor to run for their lives and to assist people trapped in Ukraine.
"We're currently trying to source generators because it is part of Russian military tactics to cut off electricity supplies," he told the Limerick Post. He said Redemptorist relief for the Ukrainian people is being delivered through a network of nine locations in the country which can be accessed from Poland and Slovakia, where there are also reception centres for refugees.
The order are helping trapped vulnerable people.
"Those who are the most fragile are also those who can't flee. They are having food delivered to them."
Because the Redemptorists were on the ground in Ukraine before  the conflict began, they are well positioned to help, Fr O'Connor said.
A big project this week is to get a container ship to bring specialised hospital equipment in to help treat the ill and wounded.
Donations to the Redemptorist appeal can be made by credit card on 061 315099. Cheques made payable to the Redemptorists Limerick may be mailed to Fr Seamus Enright, Mount St Alphonsus, South Circular Road Limerick.
Elsewhere, 322 Limerick people have offered to throw their doors open with offers of accommodation for refugees fleeing the bombs and bullets in Ukraine, according to the latest figures available from the Irish Red Cross.
The charity has described as "astonishing," the response from Irish people, with almost 15,000 pledges of accommodation rolling in by the end of last week.