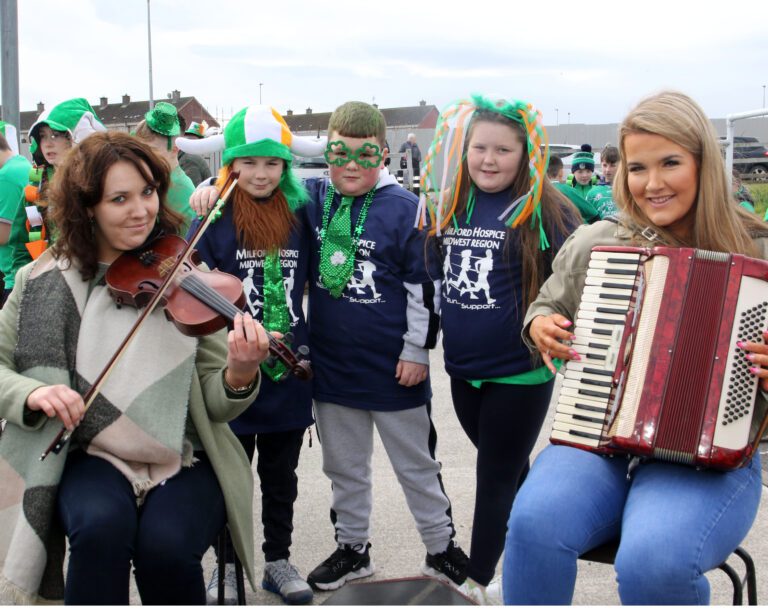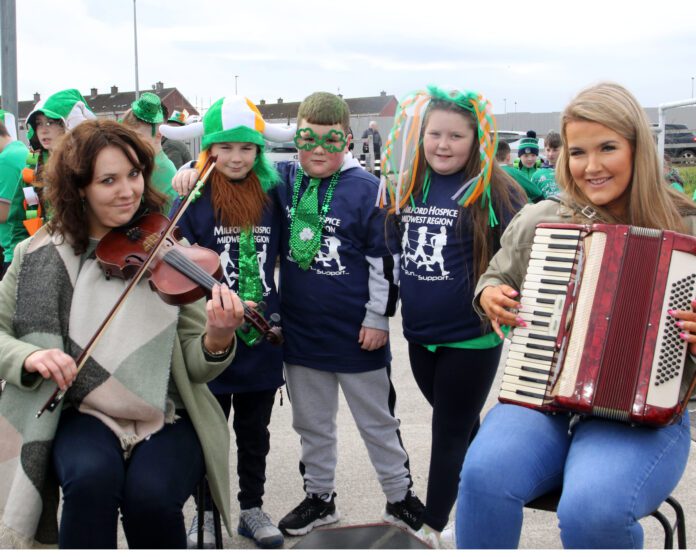 CORPUS Christi Primary School Moyross have been raising funds for a great cause, Milford hospice in memory of a past teacher Declan Bromell.
Their fundraiser "Dance for Dec , March for Milford " saw the whole school follow Grand Marshall Saint Patrick .in their Seachtain na Gaeilge parade .
A giant Ceili followed with all children dancing traditional Irish dances and singing O Ro se do bhreatha bhaile , Sean South and Ireland's call .
The March was lead by a band of teacher musicians and St Patrick banished the snakes !
The student Council organized this charity event and collected donations from children , parents and teachers .
Corpus Christi were inspired by Catherine McCauley schools "Trek for Dec" for Milford and were joined in their fundraiser by St Patrick's Girls national school and St Michaels infant school who also marched and danced .
A lot of fun was had while raising funds for a great cause in memory of a great teacher .
I ndilchuimhne Dec.