TOWERING over a thousand acres along the Shannon estuary in County Limerick, the giant red and white chimney stacks of the Russian-owned Aughinish Alumina refinery, dwarf nearby homes and farms.
Built six years before the fall of the Berlin Wall, the controversial alumina extraction plant is now facing dangers from a new Cold War, one that could threaten the future of its 500 workers, along with hundreds of other local jobs dependent on its existence.
Local ship chandler, Vincent Kelly will be one of those affected if the European Union puts Russian oligarch, Oleg Deripaska on its sanctions list. It would, he says simply, be disastrous for his family-run business.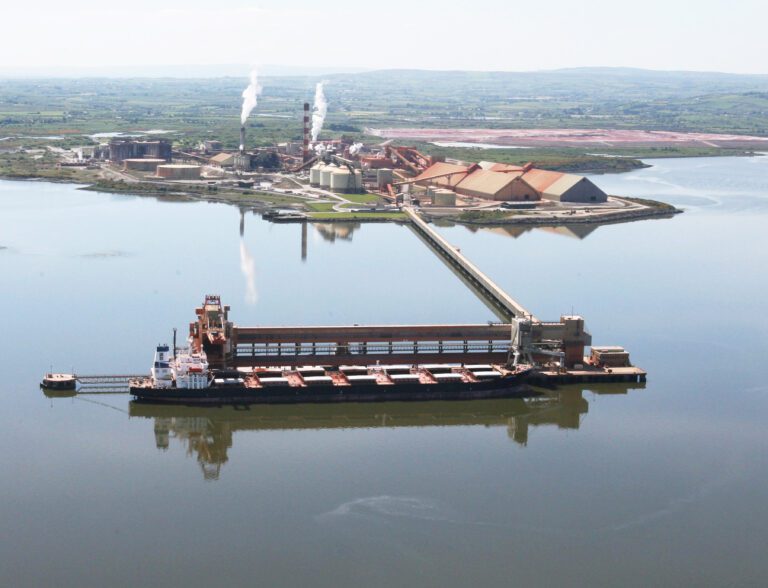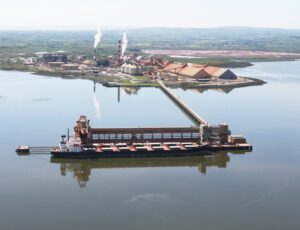 Kelly (71) has fed the Aughnish workforce every day and provided supplies to the ships that anchor at the Aughinish jetty for the past forty years.
"We supply the ships with deck engine stores, chemicals, cleaning chemicals, food, drink, everything a ship would need or want. There's two ships in Aughinish everyday so it would mean that 70 per cent of our ship business would be gone," he explained.
Deripaska, a close associate of Vladimir Putin, reduced his controlling stake in Aughinish in 2019 to 49 per cent after he faced US sanctions.
"If there's any more sanctions against Aughinish it will affect the ordinary worker a lot more than the oligarch," said Kelly, "It's the workers and the community and the people who have local businesses that are going to suffer."
"Aughinish was under construction when I came here. The Cold War was still going on, and now we don't know what's going to happen."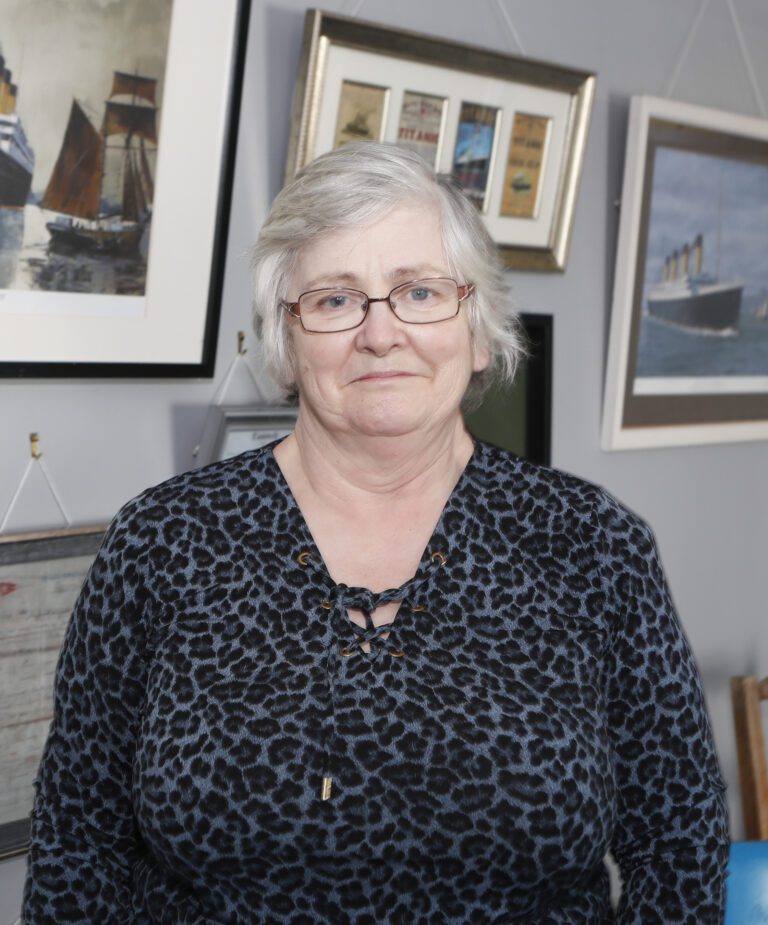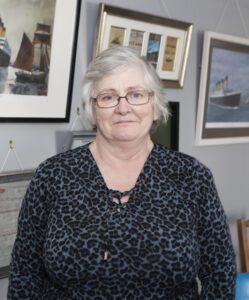 Like others, Carmel Ryan, vice-chair of the Askeaton Civic Trust, fears the worst: "There's at least a thousand jobs. Lots of people working in small businesses will be indirectly affected if the plant closes…shops, grocery stores."
Opened in 1983, the alumina plant has defined Aughinish and surrounding districts for decades. 6,000 construction workers were involved in building it, often staying as lodgers with local people.
"It put people on their feet, it allowed people to buy a site and build a house with a loan, put in a back kitchen, have a second bathroom, have a second car," Ms Ryan said.
"It also allowed people who had emigrated to England to come back home and get work.
"If there's no more money, you will no longer continue to have the local services we currently enjoy. If it is sanctioned, it would devastate the place and there'll be a whole generation who will lose," she warned.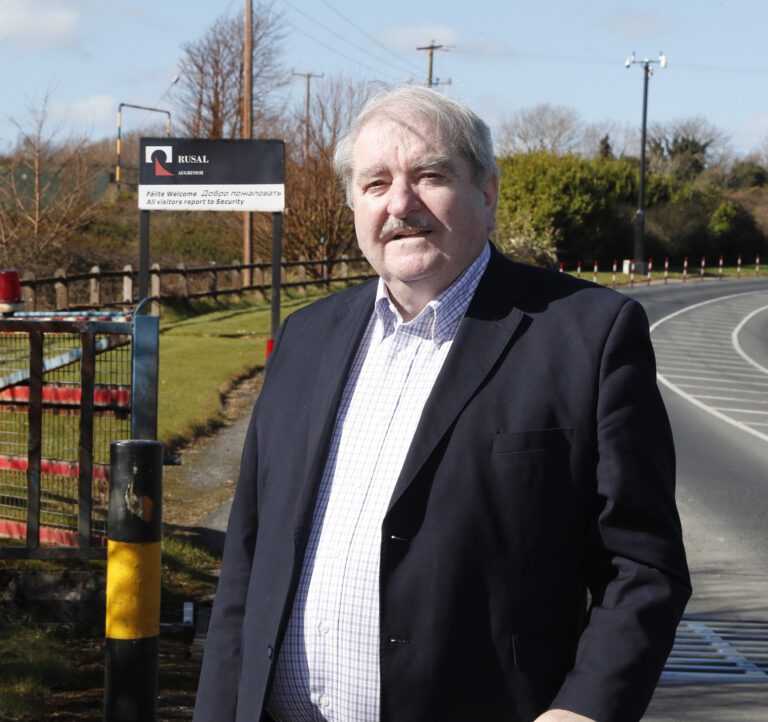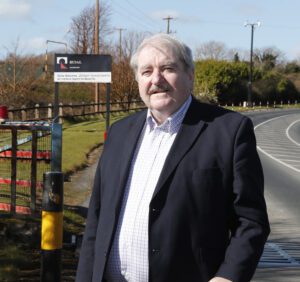 Local Fianna Fáil councillor Kevin Sheahan says he must continue to support Aughinish workers, despite the Ukraine bloodshed.
"My heart goes out to the people of Ukraine, but my heart and soul are with the men and women working in Aughinish, and their families."
Sanctions that affect workers are not justified, he said, adding that larger European powers should start at home when it comes to imposing sanctions on Russians.
"We don't have to be out in front of this posse, at all."
If Aughinish closes, it may never reopen and if that happens, the site must be returned to how it looked in 1979.
"Every taxpayer in this country would be landed with a bill of millions to restore it to its original state," Cllr Sheahan added.
However, not everyone locally is a fan of the Aughinish plant.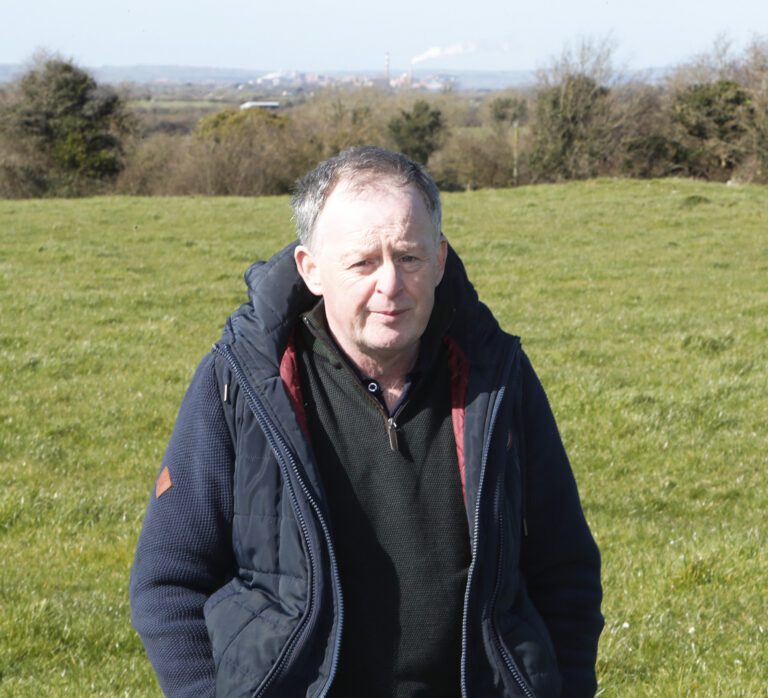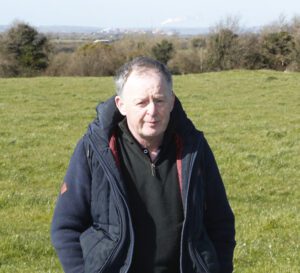 The Cappagh Farmers Support Group have conducted a long-running campaign opposing the expansion of the refinery's operations, citing concerns about environmental risks to people and livestock.
Vast ponds of red mud that interrupt the estuary's green hinterland are to be expanded if a planning application before An Bord Pleanala is approved.
The hazardous red residue is left after alumina is extracted from bauxite ore which arrives on ships from Guinea and Brazil. The alumina is then exported to be refined into aluminum at smelters all over the world while the residue remains in Aughinish.
Local farmer, Pat Geoghegan has complained for years that his family's health has suffered and his livestock have died from toxic waste carried on the wind from Aughinish onto his land at Boolaglass.
These claims have yet to be substantiated, despite a number of investigations by the Environmental Protection Agency and the former Mid-Western Regional Health Board.
Rusal is also seeking to expand the height level of salt cake, another hazardous material, at the site, but Pat Geoghegan claims the entire expansion development will pose an unacceptable risk to the protected estuary and human health.
"The one thing that has been forgotten about is that the sanctions have an impact on us, people who live near the refinery. When the sanctions were put on there in 2018 we didn't know ourselves. Rusal had to review production which meant that emissions went down, and we thought we had a new farm, we were able to walk around and breathe properly."