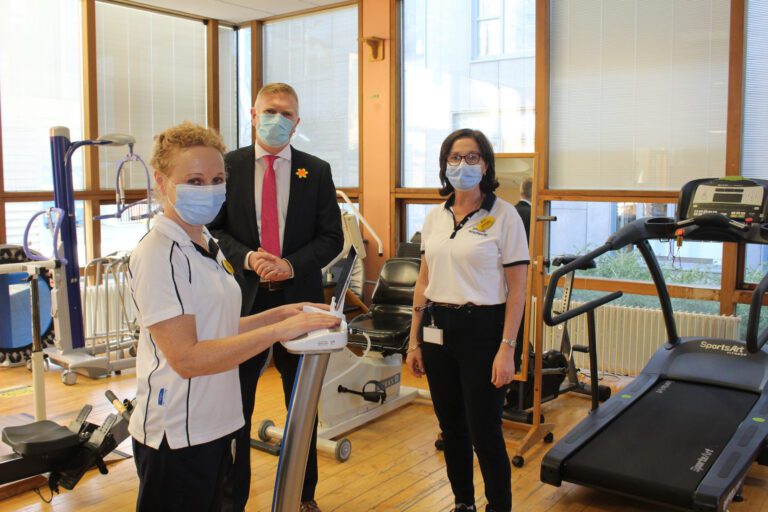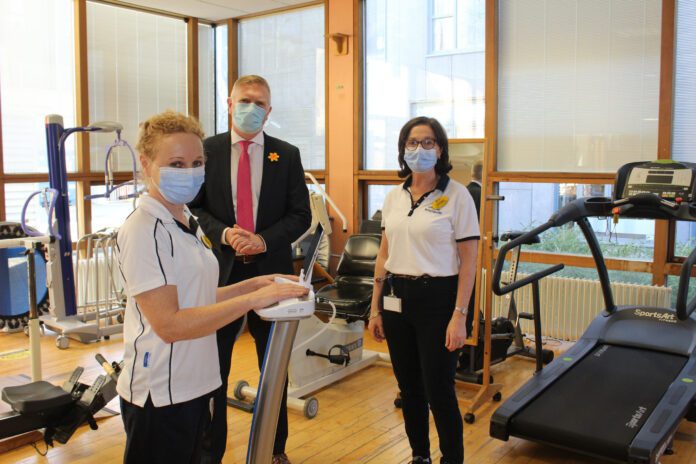 THE Irish Cancer Society has launched a three-year pilot project at University Hospital Limerick (UHL) focusing on the early detection of cancer-related lymphoedema.
Lymphoedema is a swelling that can occur in the arm, hand or trunk after cancer treatments which compromise the lymphatic system and lead to a build-up of lymph fluid which causes pain, skin changes and reduced function.
Early detection can reduce the risk of developing lifelong lymphoedema by 95 per cent.
Initially all breast and gynaecological cancer patients receiving treatment at UHL who are deemed high risk for lymphoedema will be referred to the service.
Each patient will then have their Lymphoedema Index score measured by a certified lymphoedema therapist in the physiotherapy department of the hospital pre and post treatment. If required, patients will then be treated with compression garments, skin care and tailored exercise programmes and monitored for up to two years.
The programme also offers education and  information sessions, online resources and support to patients throughout their involvement with the project.
Irish Cancer Society Director of Service Delivery Donal Buggy said there was a lack of services for lymphoedema patients in addition to a more general lack of focus on the education, prevention and early detection of lymphoedema.
"Therefore we are delighted to be investing in this project which will support the Irish Cancer Society's commitment to drive innovation in cancer services through new initiatives.
"We hope the project will also improve the experience and outcomes for patients as well as the quality of care for people already living with cancer related lymphoedeoma. We are hopeful that this pilot project will one day become part of a larger model of cancer care for patients across the country."
Raheen native Emer Barry, who is a cancer patient undergoing monitoring as part of the project, said that following a cancer diagnosis and the treatment that follows, there is a lot of information to digest and this can be overwhelming.
"The early detection service at UHL removes the stress and worry about developing lymphoedema. I know that I'm being monitored closely, and can ask any questions in my follow up appointments. The service provides reassurance and confidence that I am receiving the best possible care to prevent or catch any signs of lymphoedema at an early stage," she explained.
UL Hospitals Group Cancer Services Director Dr Denis O'Keeffe said the early detection of lymphoedema in high risk patients will provide the opportunity to treat and prevent more serious long term issues.
"It will also provide great support for patients who develop this very difficult and often challenging complication," he added.