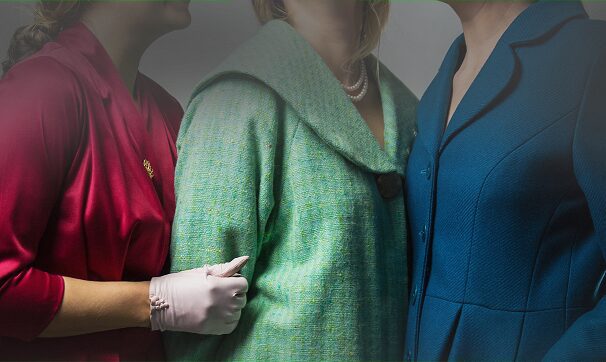 MAEVE Binchy's much loved 'Circle of Friends' comes to the Limerick's Lime Tree Theatre from April 13 – 16. Tickets
Maeve Binchy's writing charted the lives of women throughout the decades. Ten years years after her passing, her sharp and insightful storytelling is still resonating with old and new audiences today.
Presented by Breda Cashe Productions and adapted for stage by Elaine Murphy, Circle of Friends brings one of Meave's favourite stories to the stage.
Speaking of the time of the announcement Maeve's husband Gordon Snell said, "Among all her stories,Circle of Friends was always one of Maeve's own favourites. It reflects so much of her own memories of the joys and anxieties of student life, and even students from much later generations find it creates a world familiar to them. So I am delighted that this excellent new production brings that world so vividly to life for theatre audiences. I am sure that Maeve would love it too!"
In Circle of Friends Maeve Binchy offers us some of her most loved literary characters, none more so than Benny, in a coming of age story.
Big-hearted Benny Hogan, an adored only daughter and little orphan, Eve Malone, are best friends in the small rural town of Knockglen. On their first day at University College Dublin, their lives are turned upside down when they are introduced to the beautiful and sophisticated, Nan Mahon, and the handsome, Jack Foley. As love blossoms, Benny reluctantly boards the bus home every evening to Knockglen unaware of the trouble brewing within their new circle of friends. Set in 1950s Ireland, this enchanting tale of first love, fierce loyalty and friendship, is a rich, resonant coming-of-age story, wrapped in the warmth of Maeve's trademark compassion and humour.
As one of Ireland's most successful writers, Maeve Binchy has sold more than 40 million books worldwide. The hugely successful film adaptation of the novel was made in 1995 starring Minnie Driver, Colin Firth and Aidan Gillian. Lime Tree Theatre is the only venue outside The Gaiety Theatre, Dublin where this production can be seen.