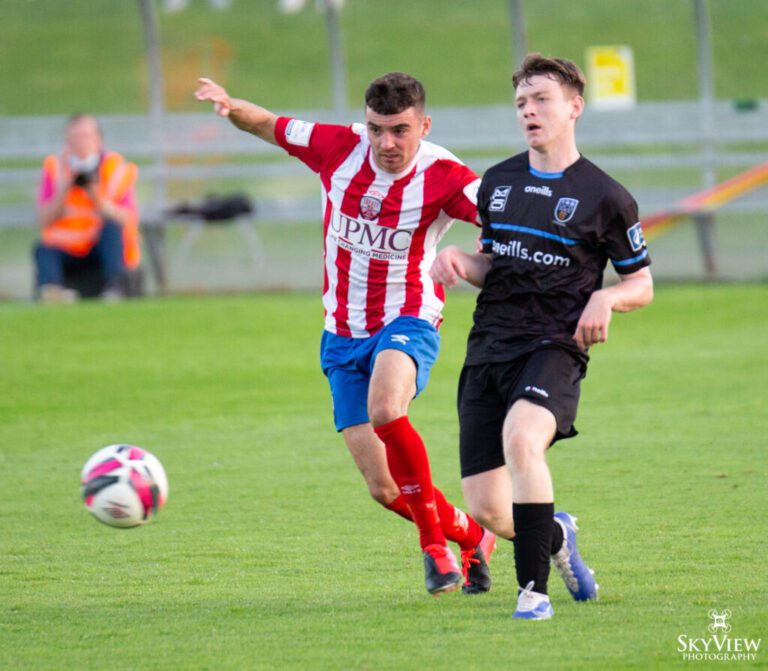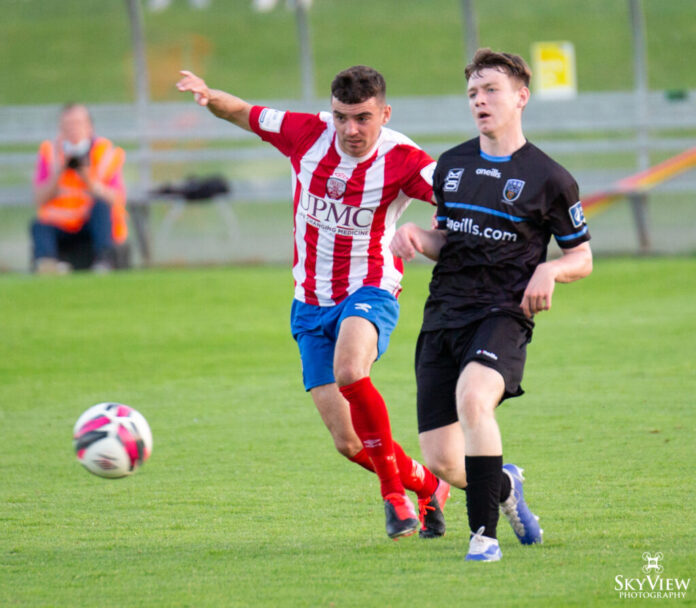 TREATY United picked up a morale boosting 2-1 Munster derby victory against Waterford FC at the Markets Field on Friday night.
Goals in each half from Matt Keane and Enda Curran sent the home side on their way to their second victory of the season to the delight of the vast majority in attendance.
Manager Tommy Barrett made a raft of changes with some forced and some by choice and he also changed the formation to a more attacking 4-4-2 with the returning Curran partnering Kieran Hanlon up front. Barrett was happy with how it worked.
"We made a fast start and I felt we were full value for the win. We never had a chance to play the two lads (Hanlon and Curran) together yet. Due to Red's injury, they hadn't got the opportunity yet to play together.
With the pitch conditions and with how big they are, it was the right thing to do. Red (Hanlon) does a great job defensively too. There is still a bit of work for the two lads to do as it was their first time playing together."
To watch the full video, click on the link below.
The post WATCH: Barrett- "We were full value for the victory" appeared first on Sporting Limerick.