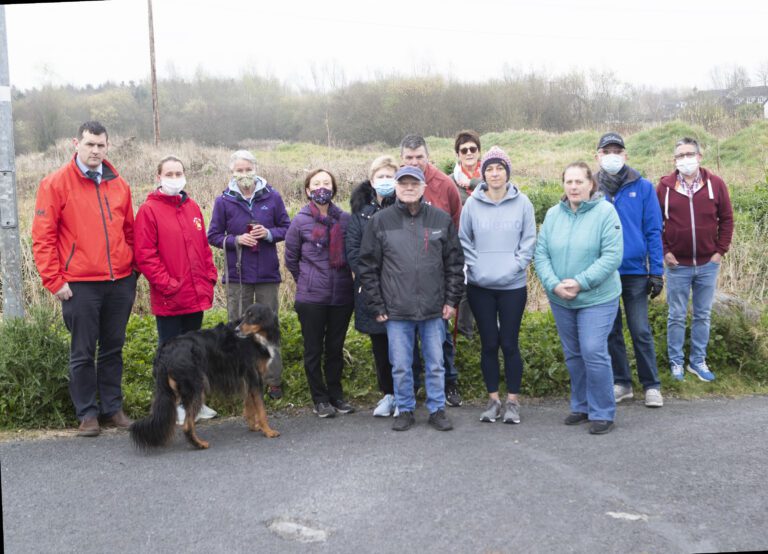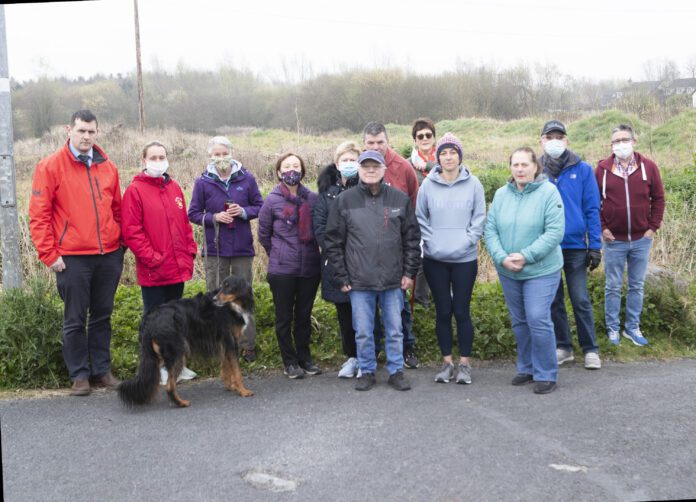 A DEFIANT call "over our dead bodies" has been sounded by Corbally residents who are opposing a proposed development of 40 residential units near their homes.
Advanced Space Providers Ireland International Ltd are behind the proposed construction of 16 semi-detached houses, 15 terraced homes, six duplex units, and three apartments on an undeveloped greenfield site, located off Lower Park Road, Corbally.
Residents in nearby Park Gardens said they are concerned the development, if given the green light, will cause flooding in the area, attract additional traffic to the cul de sac neighbourhoood, and damage a local Special Area of Conservation (SAC), accusations that are refuted by the applicant.
Viv Vereker Campbell, who runs a pre-school adjacent to the site, urged Limerick City and County Council to refuse permission. The mother of two said she is concerned part of the development will overlook her property as well as an outdoor play area for minors that use her service.
"I am worried, a great asset to my business for the past 21 years has been the quietness, the residents, the privacy. People send their children to me because of the safe and private environment we have here," said Ms Vereker Campbell.
"My outdoor classroom and play space will be completely overlooked, and that is a concern for me because I have children from two-and-a-half to five years of age, and the upper floors of those properties will have a full view of my outdoor space," she said.
Kathryn McCarthy has helped organise a committee of concerned local residents, she says there are flaws with the planning application.
Ms McCarthy replied "over our dead bodies" when asked if she believed the development would go ahead.
"The infrastructure for the roads needed is just not there, we are not going to give in on this," Ms McCarthy added.
Local resident Ken O'Grady, who is also opposed to the development, claimed it was not in keeping with the surrounding estate – "it's completely out of kilter with the rest of Corbally".
Another big fear is "the loss of all our green space, the wildlife, the birds singing, a place to walk with safety with your children", argued local resident Joan Lysaght.
The council has refused at least two similar bids to develop houses on the site in 2009 and 2011.
Ms Lysaght added: "Why should we as public people end up having to pay our corporation to put in an objection again and again and again, when it's blatantly obvious nobody wants this level of development at the end of a cul de sac."
In the planning application file, the applicant stated that concrete bollards will be retained at the site between Park Gardens and Lower Park Road to prevent increased traffic into Park Gardens.
A bank of trees will also be planted to "promote screening and privacy", and the development will be surrounded by a two-metre wall, the application stated.
The file states that the site is "outside of the Special Area of Conservation" and "outside of the Flood Zone as presented in the current CFRAM Fluvial Map".
A decision on the plans is expected late next month.