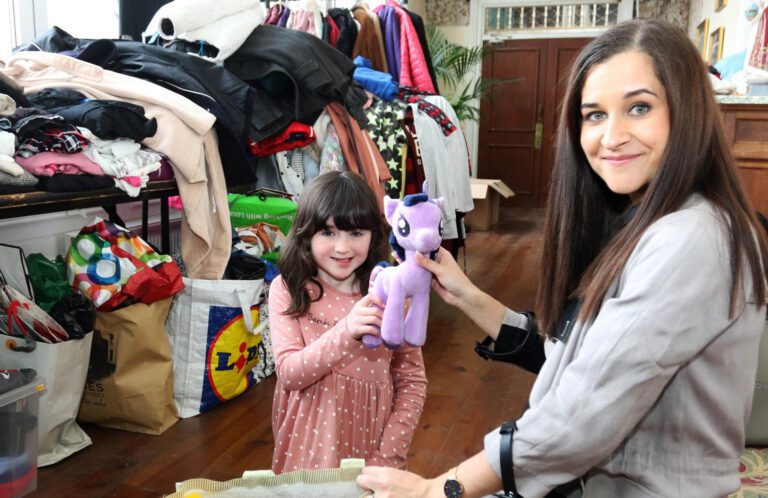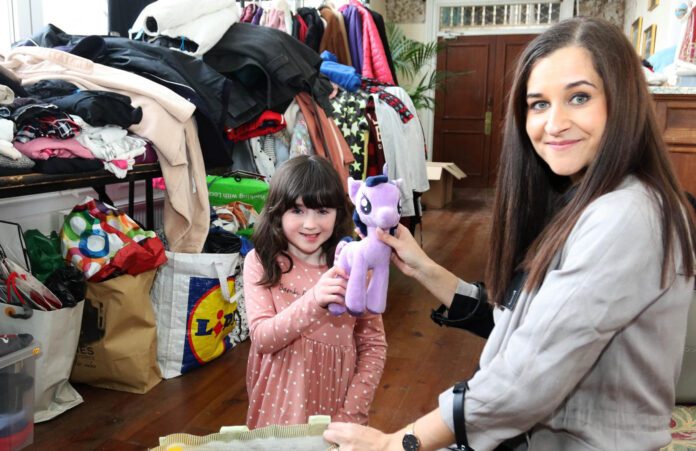 WHERE would any of us be without a hairbrush?
It's something so basic, yet for many of the Ukrainian refugees who have arrived in Limerick, it's something they don't have.
A new 'zero cost shop' providing free clothes, toiletries, toys and importantly, information and a friendly face, is open for business in the city to assist newly-arrived Ukrainians.
Help for Ukraine organiser Anna Mazeika and a team of five volunteers have set up the facility in a room made available at the Sacred Heart Church at the Crescent.
"We need hairbrushes – we go through dozens of them – and toiletries. Razors, shaving foam and women's hygiene products," Anna told the Limerick Post.
What the shop does not need right now are clothes, as they have already had a generous outpouring from the people of Limerick and have run out of places to put them.
"Another thing that is very helpful is when people donate vouchers for places like Penneys. The people who call in go through the rails first, but particularly if there is a big family, they can't find clothes for all of them so the vouchers allow them to get what they need."
The shop, which is private to give people a chance to find clothes and basic supplies, also provides local information.
"They have just arrived and need to know where the hospital is, how to get a PPS number, what to do for relatives who are trying to get here but don't have passports. All the information we supply comes from official sources.
"Many of them are glad to have someone to speak to. They've been through a terrible ordeal and they are trying to find their feet," said Anna.
Many of the refugees are exhausted. And they are very proud. No one abuses what is on offer because they don't want to have to ask for anything, and they feel strange accepting anything but they have left everything behind to get to safety."
The shop is open to callers from 9am to 5pm, Monday to Wednesday, from 9am until noon on Thursday and from 3pm to 5pm on Friday, Saturday and Sunday.
People can just come or make an appointment through the Ukrainian Community in Limerick Facebook Page, which has a lot of information helpful to new arrivals.
Anyone who would like to donate vouchers can do so at the shop or by dropping them to Doras, the migrant support organisation on O'Connell Street.