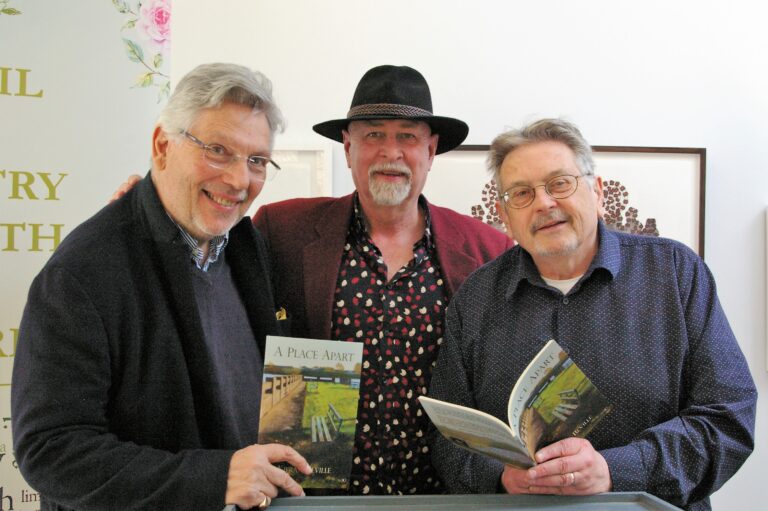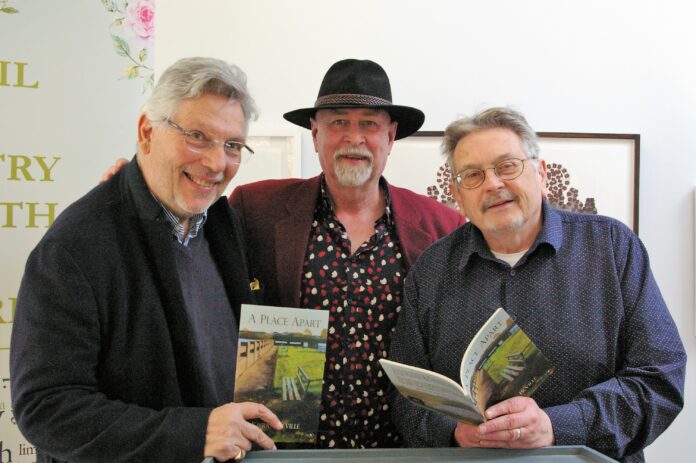 KIERAN Beville's fourth poetry collection titled 'A Place Apart' launched last Sunday in the Limerick City Gallery of Art, and published by Revival Press.  
The book was launched as part of the April is Poetry Month in Limerick event, which began last Friday in Limerick City Library, where Beville gave a lecture on the Transformational Power of Confessional Poetry.
Beville is Ollamh/Poe Laureate for April is Poetry Month in Limerick, which in early Irish Literature, is a member of the highest rank of filí (poet).
He has published fifteen non-fiction books and has published three other poetry collections titled, 'Fool's Gold', 'Soul Songs', and 'Voices From the Void', all of which were published by Revival Press.
Dominic Taylor, one of the founding members of The Limerick Writers' Centre, spoke at the launch of 'A Place Apart'.
"Kieran, as you may know, is our Ollamh/Poet Laureate for April is Poetry Month in Limerick so it is only fitting that his new collection is launched during this festival month of April.
Since his return to Limerick around 2018 Kieran has been a leading light on the poetry scene in Limerick and we are proud to have published his 2 other collections, Soul Songs and Voices From the Void.
On two counts I'm delighted to see you here today to support Kieran's book launch. Firstly it is great that Kieran's work is now available and, as a Limerick born poet, will bring a positive awareness of Limerick to a local and hopefully a national audience.
Secondly, it is through the sale of books, like Kieran's, that we can continue to reinvest and publish new writers. So when you buy Kieran's book you are not only supporting him but other local writers also."
Poet Anton Floyd, who officially launched the book on Sunday, also spoke at the event.
"As you all know this is Kieran's fourth and much anticipated collection. I think it represents a continuation of his essential concerns and it shows a sharpening of his skills and focus which he announces when he quotes from Walt Whitman's Song of Myself in his dedication: "I celebrate myself, and sing myself…"
This collection pries open the poet's inner self for the world to see. The process of writing is
an epiphany for the poet. Reading the poems is equally revealing for the reader, too, who
becomes a part of this examined life.
Beville's sensitivities and insight brings us to the realisation that we are all involved in one another and that our lives are worth living. The effect is for more diverse and empathic relationships, healthier outcomes all round. So I say, Bravo, Kieran Beville! And thank you;" Floyd concluded.