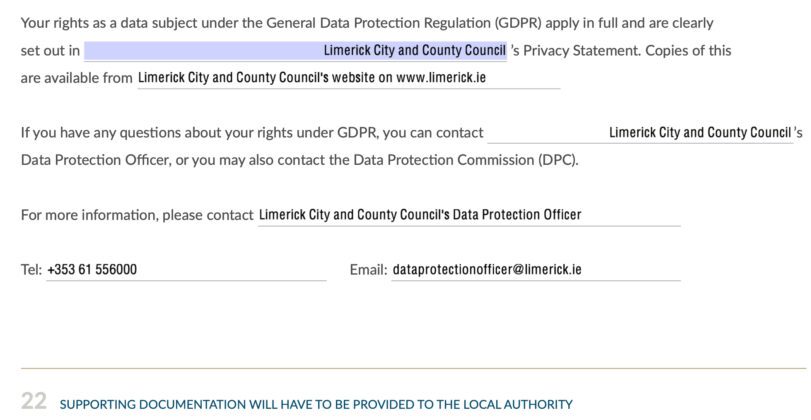 FINE Gael councillor Liam Galvin has called on Limerick City and County Council to put in place a working system for signing General Data Protection Regulation (GDPR) consent forms.
"The current system is not manageable in any event, especially in the case of emergencies," Cllr Galvin explained and he called on Housing and Local Government Minister Darragh O'Brien to intervene.
The Council's Data Protection Officer, Dorothy Quinn agreed that a digital process would be preferable to the current manual process.
"Limerick City and County Council will take steps to implement an electronic process in consultation with stakeholders," she said.