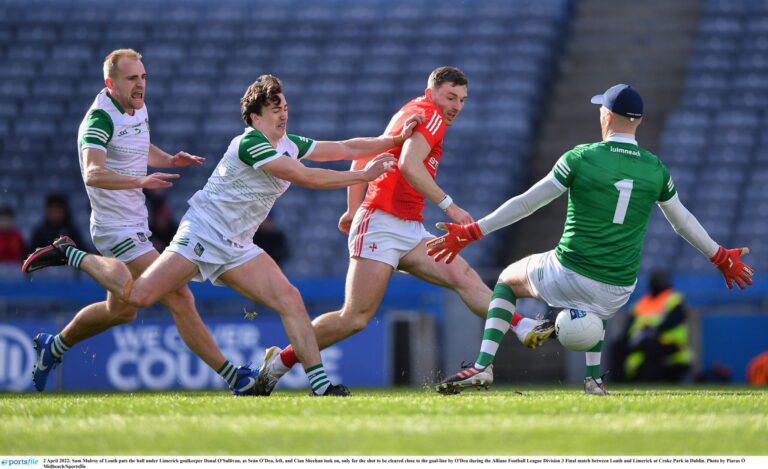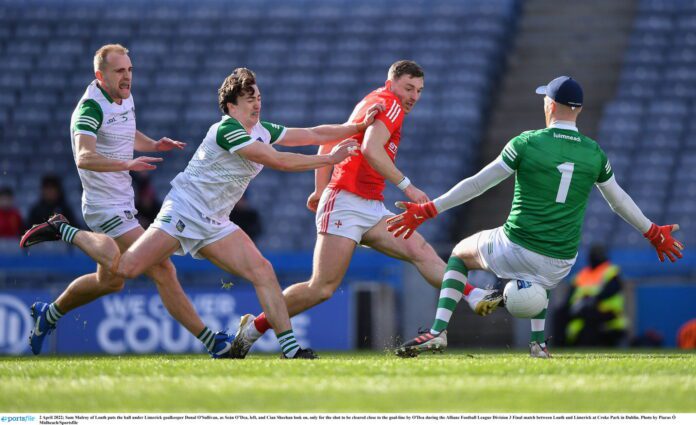 AFTER a strong display against Waterford, the Limerick U20s advance to the semi final of the Munster football championship.
Limerick defeated the Waterford U20s with a dominant performance that booked their place into the semi-final of the Munster football championship. The game ended with the score reading 2-9 to 1-6 in favour of the Shannonsiders.
Limerick looked to be comfortably in front all game as Seamie O'Donnell's side never looked like slowing down throughout the game.
A late consolation goal helped soften the blow for a Waterford side that were knocked out of the tournament.
Limerick's Darragh Murphy took his side into the lead after seven minutes in the game. Waterford hit back shortly after to bring it back to level pegging.
David O'Shaughnessy netted Limerick's first goal from the penalty spot on the 18th minute mark.
At the half time mark Limerick were leading 1-5 to 0-5.
Limerick stamped on any hopes of a Waterford comeback as Darragh Murray put the game to bed with their second goal, firing to the net after an Emmett Rigter pass.
That came with twenty minutes to play as the game stagnated with three more scores including a late goal from the hosts.
Limerick be playing at home for their Munster semi final next Monday.
Watch the full highlights of the game below!
The post Highlights | Goals key as Limerick U20s defeat Waterford in Munster QF appeared first on Sporting Limerick.