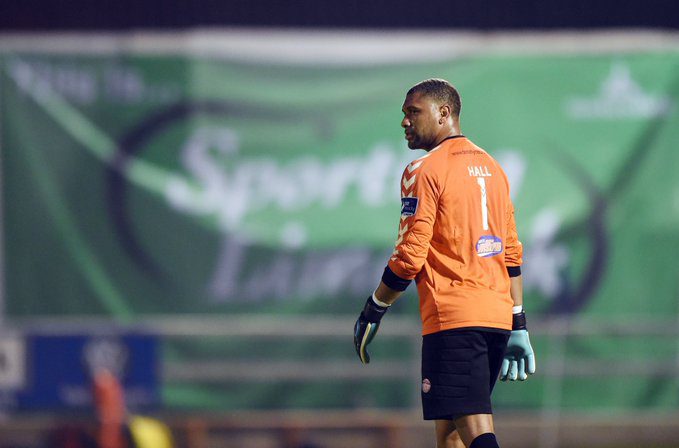 THE Limerick senior soccer community were shocked and saddened to learn of the death of former Limerick FC goalkeeper Freddy Hall on Monday night.
The Bermudan international was 37 years old and was an extremely popular figure during his time in Limerick from 2015-2017.
Hall was signed by Martin Russell midway through the 2015 season and is credited with being one of the main reasons that the team avoided automatic relegation in a great run to the play-offs, including a penalty save on the final night of the season.
Hall remained with Limerick for the 2016 season and won the First Division title. Following half a season, back in the Premier Division, the imposing goalkeeper decided to move onto pastures new.
He had a great relationship with former Limerick FC goalkeeping coach Eddie Hickey and was capped by Bermuda at senior international level. Tributes poured in for Hall on social media which demonstrated that he was an extremely popular figure on Shannonside.
The post Former Limerick FC Goalkeeper Freddy Hall Sadly Passes Away appeared first on Sporting Limerick.