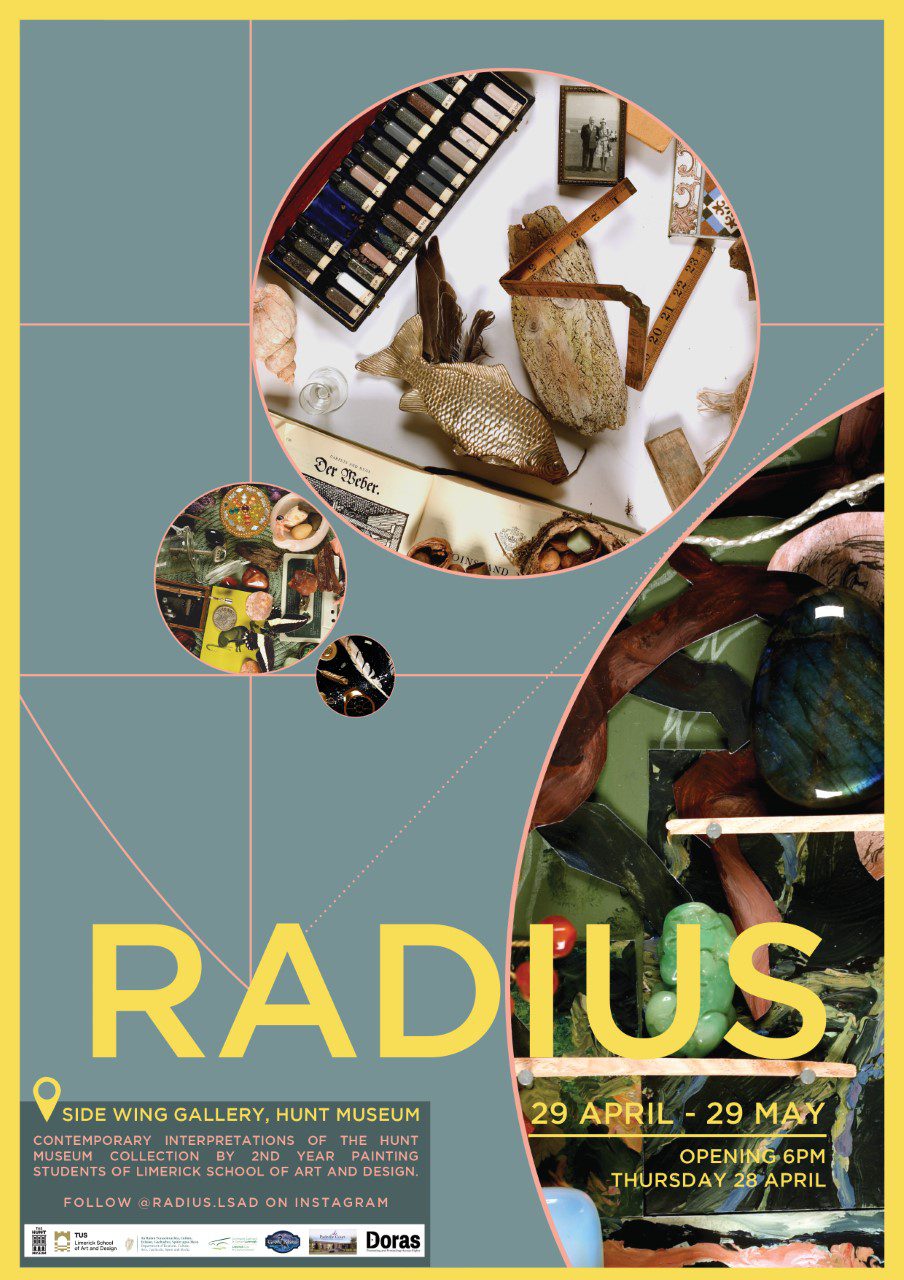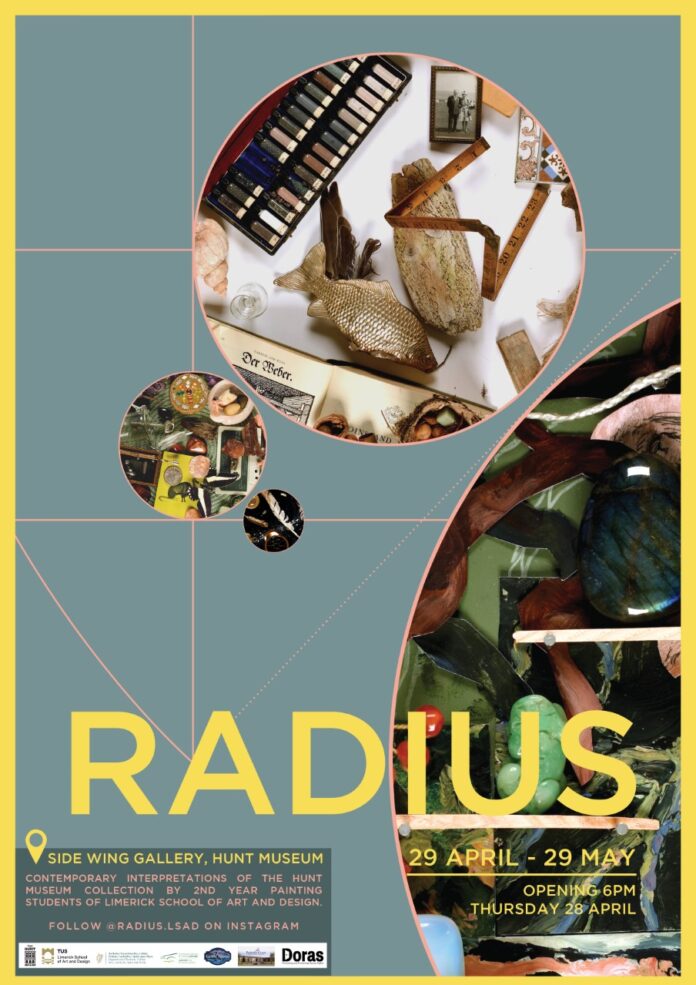 THE 25th annual Limerick School of Art and Design (LSAD) 2nd Year Painting exhibition, Radius, will open tomorrow at 6pm in the Side Wing Space of the Hunt Museum, before opening to the public on Friday 29 April. It will run until 29 May.
2nd Year Painting students of LSAD created two individual circular artworks for the exhibition.
One of the circular panels will relate to the student's interpretation from the Hunt Museums important collection, which includes over 200 works of art. This includes works from Picasso, Giacometti and Renoir.
The second circular panel will relate to the interconnectedness of nature, environment, gender and music. It will respond to the environs of the Hunt Museum and beyond, including the River Shannon. There will be over 60 circular images on display.
The students will also have their own projection of their Wunderkammer (room of wonder), a projected image of research objects, images and curious items that relate to their subject area and sense of investigation. The student Wunderkammer images will exist as a set of postcards. These will be on display alongside the circular images.
Each artwork is €80 and all sales will go to Doras, the Limerick based Refugee and Migrant support organisation.