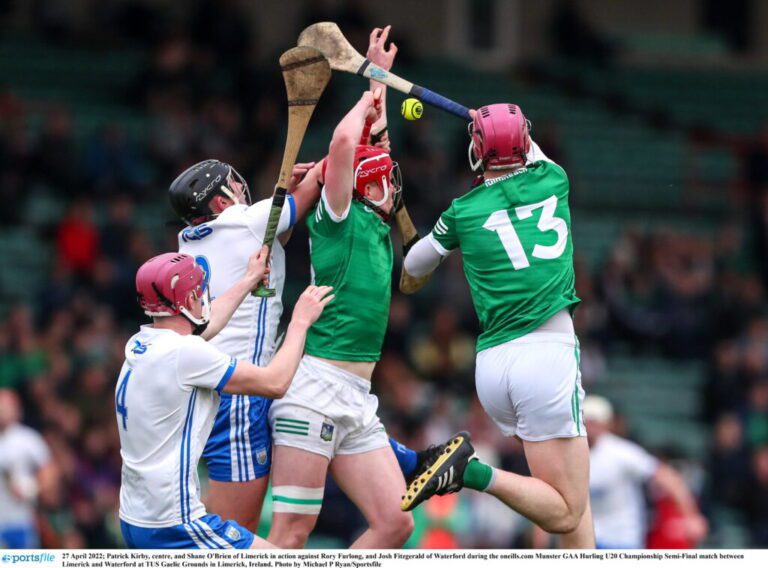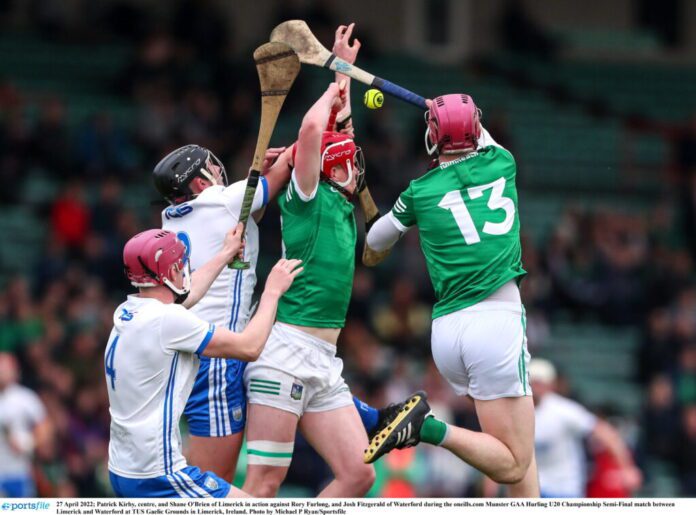 THE Limerick U20 hurlers have qualified for the Munster Championship final after defeating Waterford last night.
Diarmuid Mullins and his Limerick U20's side defeated Waterford 0-27 to 3-15 in their semi-final clash to advance to the final of the Munster Championship.
A huge second half effort saw Limerick outscore their opponents 0-16 to 3-4 to secure a second successive Munster final berth.
The game was level at 0-11 each at the end of a tight first half but Mullins side dominated the second period, with eight unanswered to open the half the big difference.
Limerick are now set to play Tipperary in the provincial final next Wednesday with the venue yet to be announced.
Mullins was really impressed with his sides resilience to keep fighting throughout the game, a trait they have shown a number of times this year. Waterford kept within touching distance of the Shannonsiders at vital times in the game but the home side were able to maintain the upper hand to the end.
"Yeah look it was great game, eleven points out at halftime with not much between the teams. I thought we started the second half really well and I'd say we probably went seven or eight points up, but you know Waterford kept fighting.
"They came back into the game, we extended it out again to five or six points and they came back into it again.
"We played Waterford earlier in the year and we knew that they are a very very quality side. There's never anything in between the counties really at under 20s levels so look semi-finals are about about winning. There's loads of things we need to improve on, but there's lots of positives as well. I thought the lads have shown over the three games that when we can perform we can play really well and there's good spirit within the group as well mentioned at eleven all."
Qualifying for the Munster final will provide Mullins and co a chance to rectify the loss to Cork at the same stage last year with a huge number of players still underage from that team.
Nonetheless, Mullins has guided a number of this crop to Munster success at minor level in 2019 and '20 and is confident in their ability to deliver at this stage.
"I think the lads are used to playing at this level but that doesn't mean that guys won't be nervous or guys won't make mistakes. that's the nature of it I suppose you don't get as many opportunities to play a minor and 20s as maybe a seasoned senior player does playing national league or playing championship games. "
"It becomes I suppose part of just going out and playing. I think every game that we get at this level you know, we've now played three games we're going to get a fourth game and hopefully if we could get over that we get a fifth game you know I think that's good for the future. Its good for these guys and winning or losing at this level, it's a good experience as well to play at this level."
Watch the full interview with Mullins below!

The post WATCH | "We have a lot of confidence in the guys that we have" | Diarmuid Mullins relieved as U20s reach second successive Munster final appeared first on Sporting Limerick.