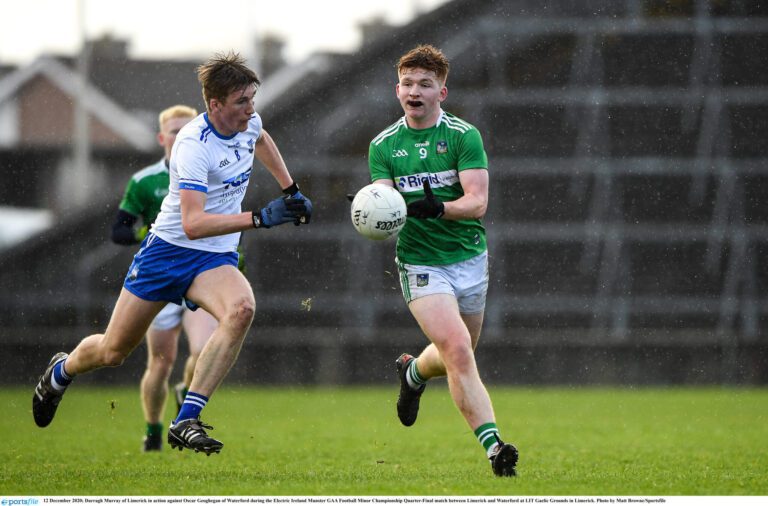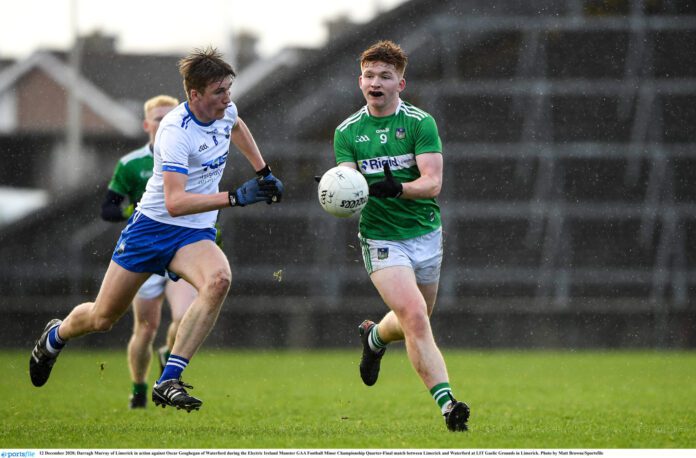 SEANIE Buckley's Limerick side have qualified for the minor phase one final after their victory over Waterford last night.
The Limerick minors defeated the Waterford minors 1-16 to 0-9 in Lemybrien to qualify for the next phase of the provincial final. Seanie Buckley's side now has two wins out of there three outings in phase one.
Limerick went into the half time break with a 1-10 to 0-5 advantage, Limerick had the first scores of the second half to continue their strong performance. Waterford showed great character at the end of the game as they claimed three out of the last four scores.
Last nights game was a must win for the shannonsiders but they can now comfortably look forward to their next game. Buckley and his Limerick side are scheduled to play Tipperary next Thursday evening. The Winner then progresses to the championship semi final against Kerry or Cork.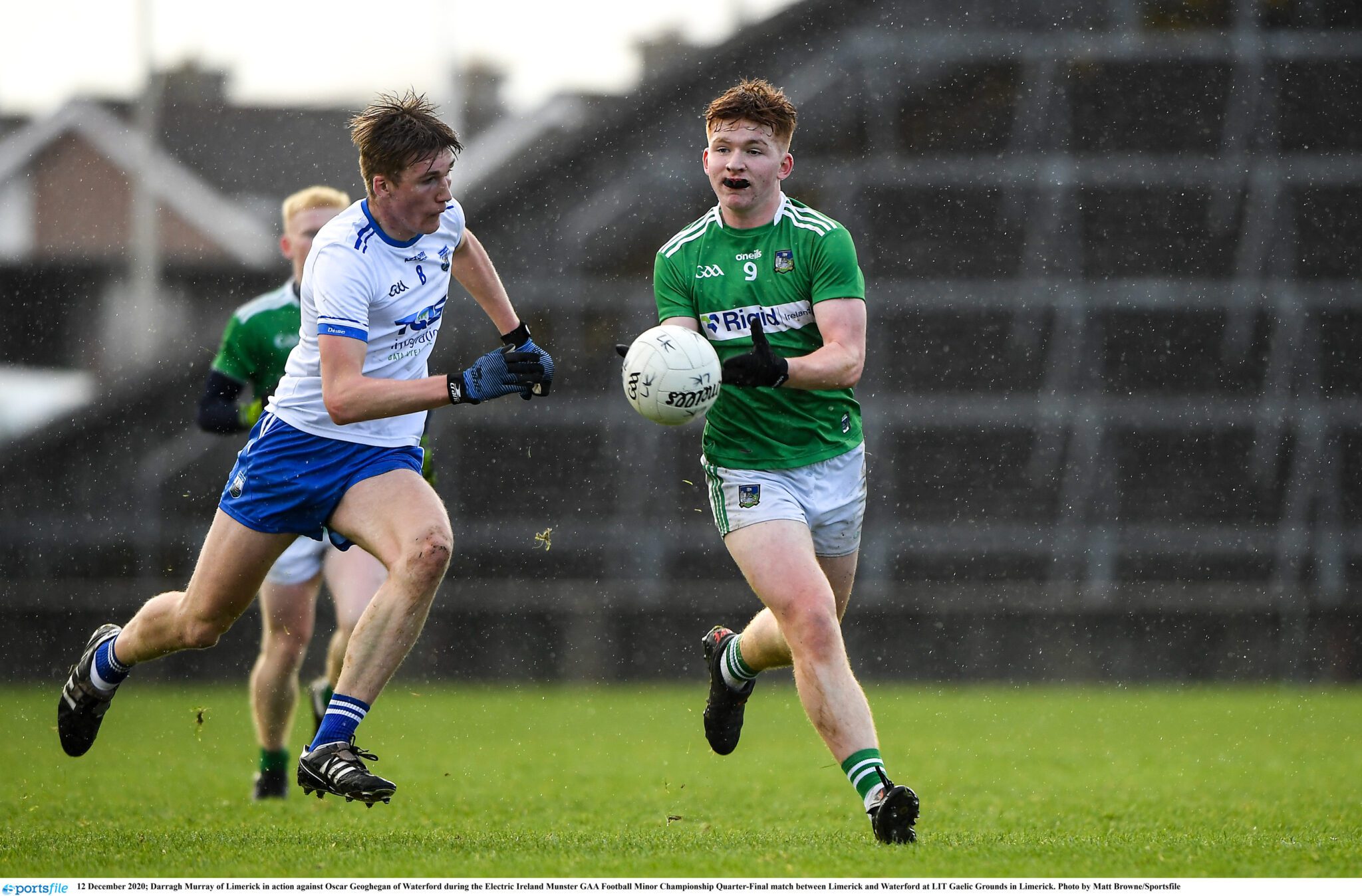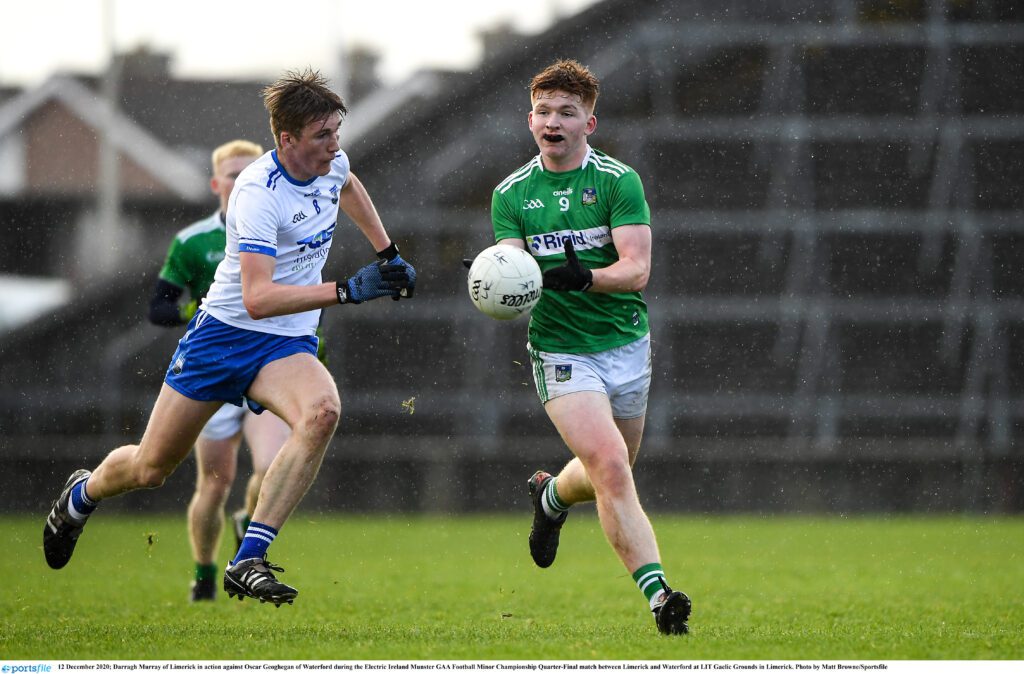 There are plenty of positives too take out of last nights game for Buckley's Limerick side. With some mistakes sprinkled in they managed to hold it together and see out the win that allows them to advance in the tournament. With the level of competition its a great achievement and it leaves the side in a good place.
"All in all if you said to me before the game we would get through and be comfortable, get to this stage and get a 10 point win I would have taken it. You know elements of the the game obviously got a bit frustrating as it went down but having said that we started like we wanted. We got a lead in early and I suppose to maintain it we weren't under any major pressure later on which was a good way to be and we got a few lads game time as well that we wanted to get on the field"
Buckley and his side looked to get as many lads involved over the three games as they could. Last night they were able to throw a couple lads in for some game minutes.
"It's the business end here and it's week on week, one week after another so just to have I suppose the cushion today it was ideal. You know come next week we'll be all out and they'll be not insured then, if we if we bring on three or four subs we'll need them to have a massive impact so giving them game time today was important."
Having played their next opponents in Tipperary already this season it gives Buckley and his team a better overall view for their game plan. Limerick were well up for it last time the sides met, but they just fell off before the final quarter to give Tipp the win.
"They're formidable no doubt about it and tonight just looking at the score in the Clare game actually it was quite comfortable, it seemed to be from early on and it stayed that way for for the duration of the game."
"They haven't been massively tested I suppose over the three games we hope we can get a good look at them over the next couple of days and prepare properly. There's no doubt that you know if we are to compete with them and get it down to the last few minutes of the game, where it's in the melting pot it'll have to be our best performance of the lot. You know put all the good pieces that we've done in the different games together and and create a 60 minute performance out of it"
Watch the Interview down below!
The post Watch| "All in All I'm Happy" | As the Limerick Minors reach phase one of the Munster Final Seanie Buckley reflects on his sides performance appeared first on Sporting Limerick.