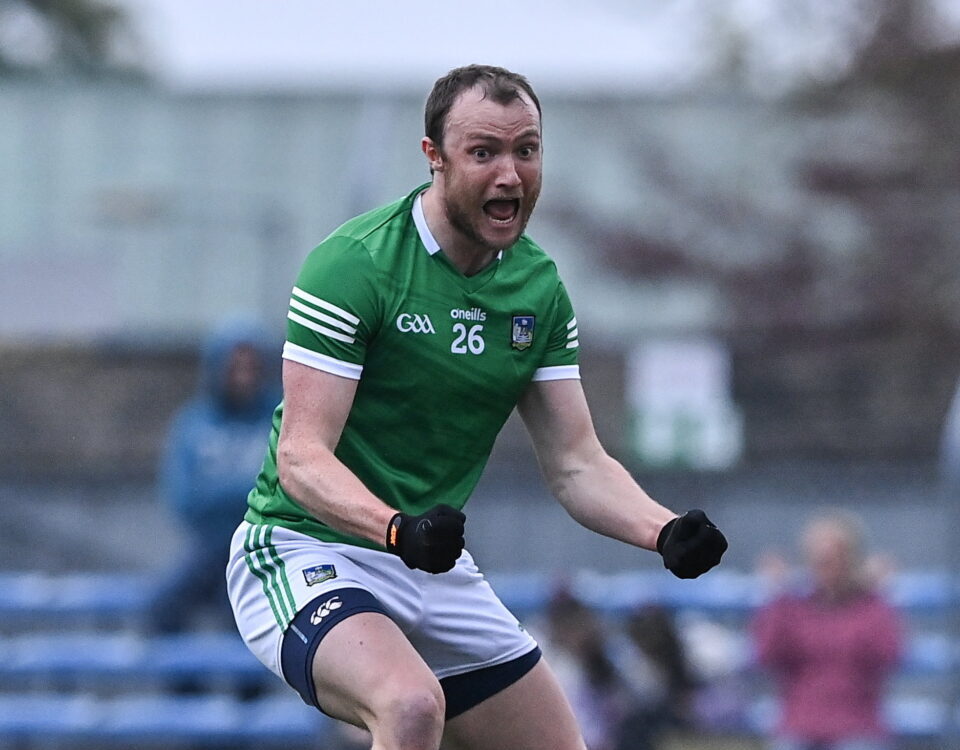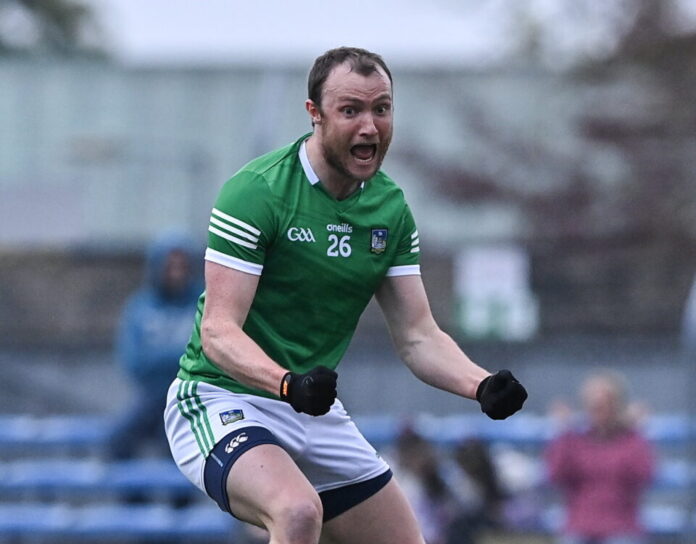 THERE are some sporting memories that just stick with me when from my youth. Admittedly, a lot of those were watched on television, apart from Ciaran Carey in '96.
1994 was a red-letter year. Watching with my father in our sitting room at home, I can still see Gianluca Pagliuca grasping for thin air as Ray Houghton's shot loops over him. I watched both the All-Ireland finals that year at my grandparents' house and can remember how happy my grandfather was watching the Dubs lose to Down, and how shocked we all were as Offaly made "that" late smash and grab.
But my earliest sporting memory was the Italia '90 penalty shoot-out between Ireland and Romania, again at my grandparents' house. It was just my grandmother and myself watching, and the rosary beads were
out. Especially when David O'Leary stepped up. "Oh not this fella." I'm not sure how much Peggy was up on her soccer, but she was less than confident that he would be up to the task. George Hamilton uttering those immortal words "The nation holds its breath…. YES!"
There were plenty kids in attendance for last Saturday evenings Munster Football Championship game. The venue and 6pm throw in time allowed for it. "Sure, we will be home in plenty time for bed." The best laid plans of mice and men.
What took place was a gripping battle that ended with a historic penalty shoot-out. Our two were one of the many hundreds of kids – and some adults – who flooded to the terrace behind the goals where the penalties were taking place. That only added to the whole experience. And as James Naughton walked up to the penalty spot, there were 1 or 2 in the crowd – and on WhatsApp groups – who had their doubts. They need not have worried. The finish was O'Leary-esque to the keepers left as he dived to his right.
Scenes.
The whole thing was surreal. And the rights or wrongs of ending a Championship game that way is debatable. What I do know is that those in attendance will have those memories for ever more. It's one thing to watch something happen on television. And it's still very powerful. But as the slogan goes "Nothing Beats Being There."
The result itself is a huge one. Clare in Cusack Park are always a tough scalp to take. And this current Clare panel have shown themselves to be a top team for years. The progress that this Limerick group have made has been well documented, and this was another step on the ladder.
Could they back up their success in their league with a Championship performance? Or would they be happy with their lot? Answer provided.
It was a real slugfest at times, with both teams appearing to deliver knock out blows at different times. Later that night, over 3000 miles away in New York, Katie Taylor would show unbelievable resilience to come back from the brink on a few occasions.
And when Jamie Malone kicked the lead point deep in injury time, it took serious guts for Limerick to engineer a free and then for Robbie Bourke to have the ice in the veins to nail it.
It did feel like it was just delaying the inevitable though, and as Clare took control in extra time the writing seemed to be on the wall. But Limerick again picked themselves off the canvas and after Peter Nash didn't give up on a lost cause, good work from Cillian Fahy and Brian Donovan set up Burke again, who drilled home.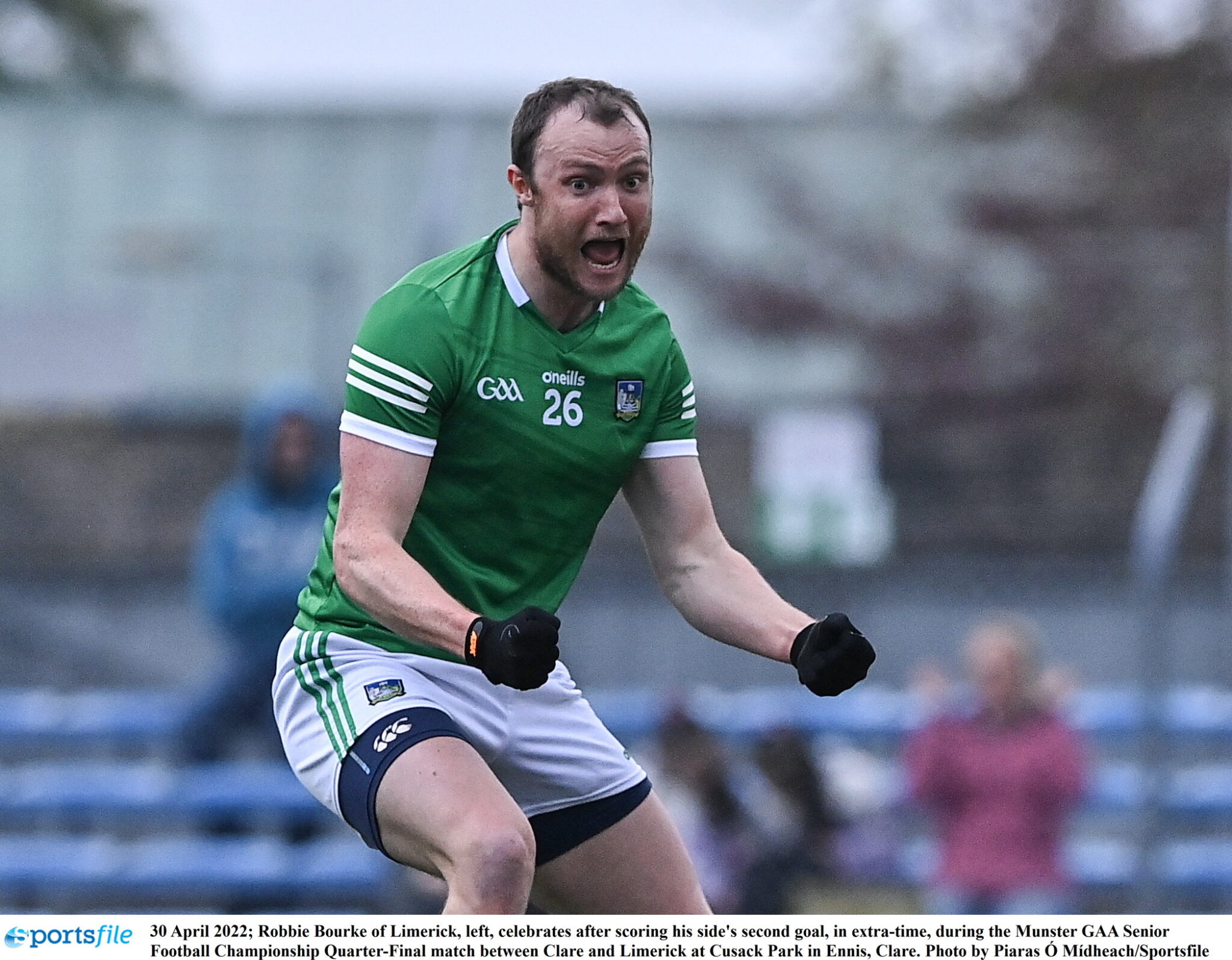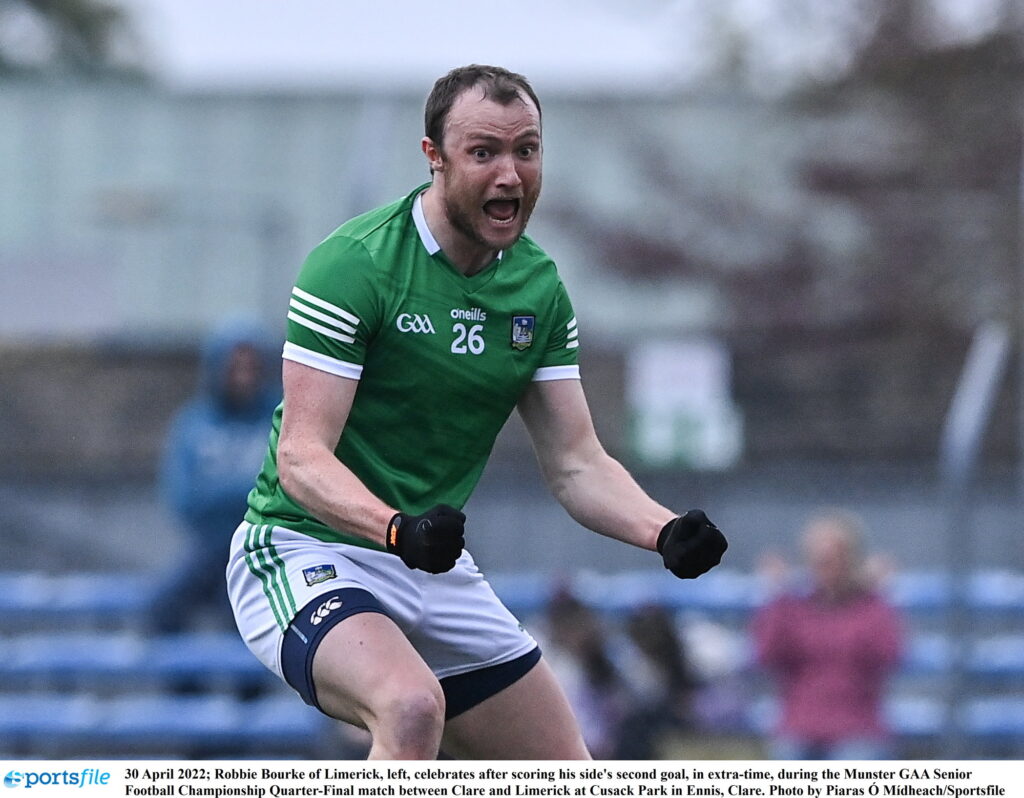 The whole team took great energy from this and kicked on in the second period and looked winners themselves, only for Clare to show they had not thrown in the towel and equalise with the last kick. To penalties, and the rest is history.
It was your classic panel effort, rather than any individual standing out from the crowd. There were
plenty stand out moments though. From Donal O'Sullivan saving a certain goal late on with his outstretched foot, to a big Cillian Fahy hit and turnover just prior, to a monster score off his left by Josh Ryan. The cameo provided by Robbie Burke was pivotal, as were the lung busting runs by Brian Fanning all game. There is an "I'm going on an adventure" meme that's often used when lads in the full back line go for trips up the field, and he made the most of one of those adventures by scoring a brilliant solo goal.
How far this whole group can go on this adventure remains to be seen. That's for another day. But what is for sure is that the memories made so far in 2022 will stick with people for a long time, and hopefully inspire those who witness them to want to create their own in the years to come.
Everything possible needs to be done to make the most of this Limerick Football Renaissance. Mr Springsteen was right when he said "You can't start a fire without a spark."
But it won't stay lighting long without some fuel. Keep her lit!
The post "It was surreal. Those in attendance will have those memories for ever more" | Pa Ranahan on Limerick's historic win over Clare appeared first on Sporting Limerick.