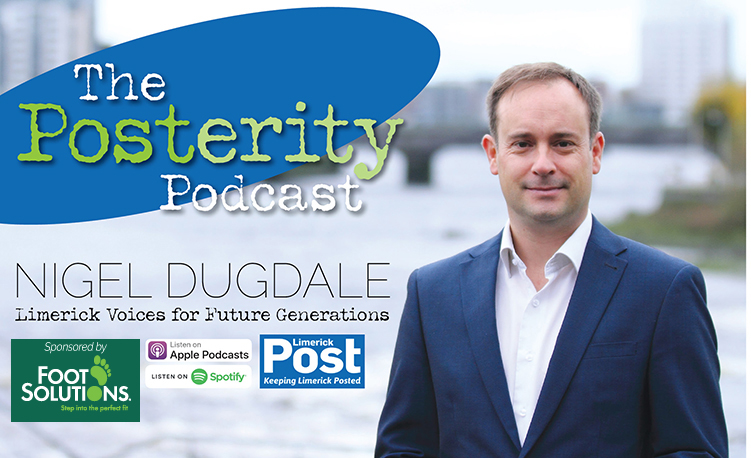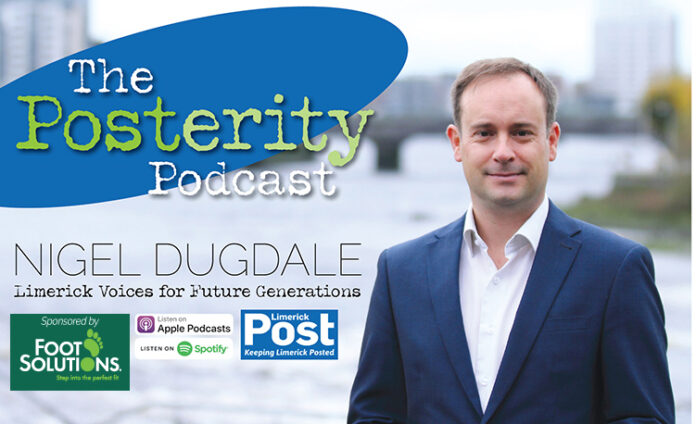 In episode 10 of the Posterity Podcast, Nigel chats with Louise Donlon, Executive Director of the Lime Tree Theatre. 
They discuss Limerick's cultural ecosystem, audience development, arts funding, festival development and the upcoming Future Limerick Climate Arts Festival.  

The Posterity Podcast
The Posterity Podcast is brought to you by The Limerick Post Newspaper in association with Limerick City Community Radio. The podcast is sponsored by Limerick Post Business Club. www.limerickpost.ie. www.lccr.ie
Please rate and review this podcast wherever you get your podcasts and do please tell your friends.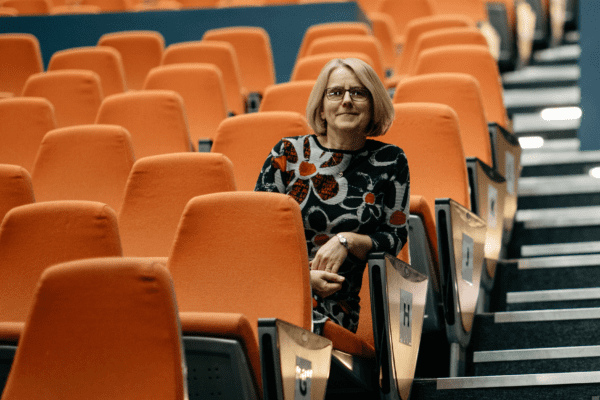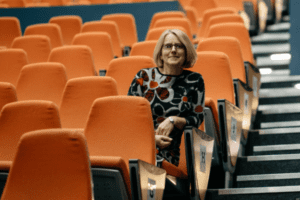 Contact
Contact Nigel Dugdale on Twitter: @limerickcitybiz
Contact Limerick Post on Twitter: @limerickpost
Music written by David Blake and performed by The Brad Pitt Orchestra. https://bplo.bandcamp.com/

About The POSTerity Podcast
The Posterity Podcast is edited and presented by Nigel Dugdale.
"In The Posterity Podcast, I will introduce you to a diverse range of voices from across many sectors in Limerick society. Some you will know, others maybe not so much.
"I hope this podcast will capture the voices of those who see Limerick as home, I hope to get an understanding of what makes them tick and to discover their hopes and dreams for Limerick at a time when so much opportunity is in our grasp.
"The official definition of posterity relates to all future generations of people. These people of the future could be your children, your grandchildren or great grandchildren, or any people born after you.
"So every decision we make today, be it by those in power, in business circles, or in community development will affect the lives of those coming behind us.
"This podcast will tell people stories, capture their voices for posterity and delve into the ideas ambition and hopes that they have as we prepare for and sow the seeds for the Limerick of tomorrow.
"I hope you join me on this journey. I hope you enjoy listening to the stories you hear and most of all, I hope some of what you hear will inspire you."
"Do get in contact with me if you have any suggestions for future guests, questions I might ask or just general feedback on the show.
Contact Nigel Dugdale on Twitter: @limerickcitybiz