THE Irish Chamber Orchestra (ICO) will visit the University Concert Hall in June as part of the 'Guitar Man' tour. They will be joined by Scottish guitarist, Sean Shibe. 
Sean Shibe is the first guitarist to be selected for the BBC Radio 3 New Generation Artists scheme, the first to be awarded a Borletti-Buitoni Trust Fellowship and the first ever guitarist to receive the Royal Philharmonic Society Award for Young Artists.
This will be Shibe's second outing with the ICO. He will play Vivaldi's popular Concerto in D major transcribed for guitar. He will then play Malcolm Arnold's incredibly beautiful Serenade for Guitar and Strings.  Here the guitar plays over muted strings, alternating the dreamy theme with more energetic passages.
The Irish Chamber Orchestra will be led by Katherine Hunka and she will be leading the Orchestra's ensemble of outstanding musicians. Hunka and Nicola Sweeney enjoy a joyful music conversation in Vivaldi's Concerto for Two Violins Op.3, No. 8, one of his sunniest works.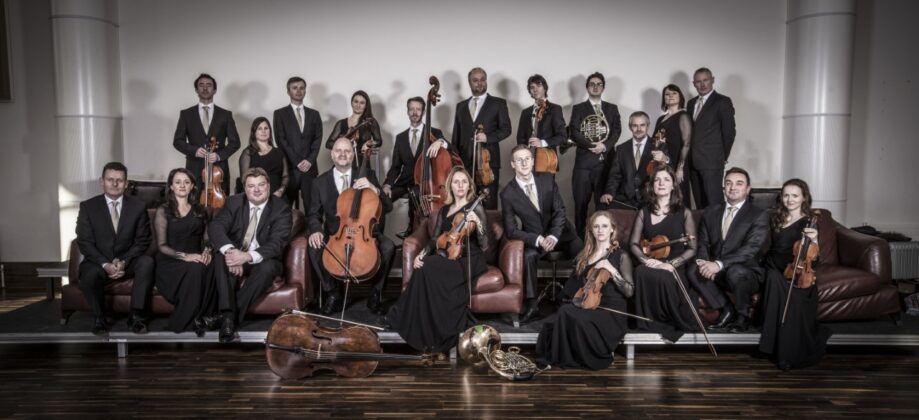 From old to new, the ICO immerse themselves in Dave Fennessy's sensory Rosewood, a work that brims with nostalgia reminding the composer of his bond with his guitar.  Dvořák's charming Two Waltzes 1&4 are original, wistful, and boisterous from his set of 8 Waltzes.  Finally, Elgar's masterpiece Introduction and Allegro is exhilarating, reminiscent of a multi-layered symphonic poem for string orchestra, with multiple themes as showcased by ICO.
The ICO and Sean Shibe will also be visiting Galway, Donegal and Kildare as part of the tour.
More information here: Guitar Man | Irish Chamber Orchestra