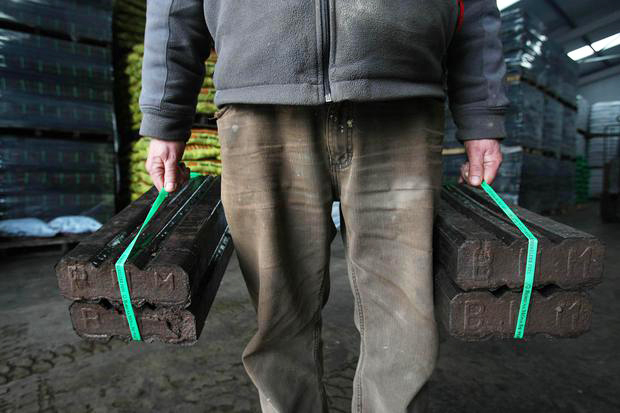 PENSIONERS are putting aside so many briquettes per day to heat their homes and keep themselves warm.
That's according to Rural Ireland Independent TD Richard O'Donoghue, who told the Dáil last week that he cares about the environment, but also cares about the people.
Speaking during a debate on carbon tax, the County Limerick politician asked Minister of State at the Department of Rural and Community Development, Joe O'Brien, if he knew how many briquettes are in a bale.
"There are 22. I am reminded of that by people in the area in which I live. Pensioners are putting aside so many briquettes per day to heat their homes to keep themselves warm. The fact that people are counting the number of briquettes in a bale shows how serious this issue is," Deputy O'Donoghue said.
"Every rural person would point to the lack of transport infrastructure in their areas due to the failure of this and previous Governments to make such provision. That is the reason people who live beyond the Red Cow do not have transport provision.
"When the Minister of State comes back to Kerry, people in the area will want to know why they can't buy a trailer load of turf to keep them warm. How will he face those people and tell them that he is backing the Minister Eamon Ryan, who is for the birds?"
Deputy O'Donoghue went on to say that he did not mean to be personal but believes Minister Ryan is not in touch with reality.
"People have no alternatives, they buy a car and then pay increased vehicle registration tax, motor tax, a tax on motor fuel and a tax on the servicing of the car. I am all for the environment but give me alternatives. The Government has not given people alternatives.
"They have no alternatives because all those in government want to do is increase the population in cities like Dublin, put infrastructure in place in Dublin and increase the number of Deputies serving that area so they can take from the representation of rural Ireland.
"That is what they are about. It is a controlling strategy to get the Government parties back into government again," Deputy O'Donoghue declared.