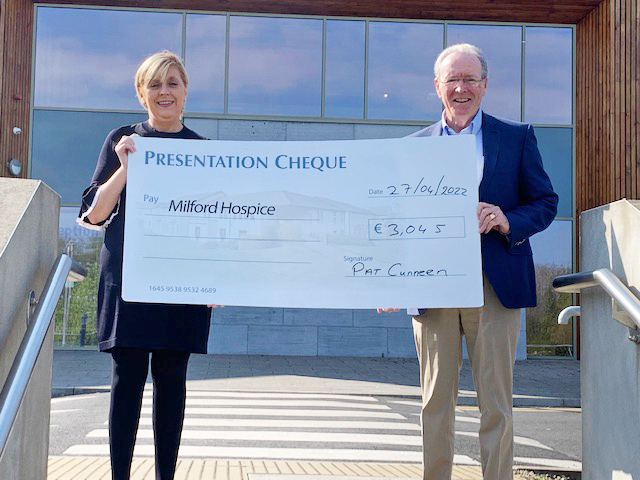 THIS week Pat Cunneen, author of 'The Future Years- A Story of Analog Devices' Start-up in Limerick',  presented a cheque to Milford Care Centre for €3,045 from royalties from the sale of his book.
Mr Cunneen was part of a start-up management team when Analog Devices began operations in a small advance factory in Limerick in 1976.
Recording and celebrating the success of the people who worked there in the early years, including those sadly lost along the way, Pat's book is an important contribution to the industrial history of Limerick.
Today, Analog employs over 1,200 people in Limerick, and recently announced a further $100 million expansion with an additional 150 new jobs.
The Future Years is published by Oak Tree Press and is available from O'Mahony's bookshop, Limerick.
All author royalties have been donated to Milford Care Centre.