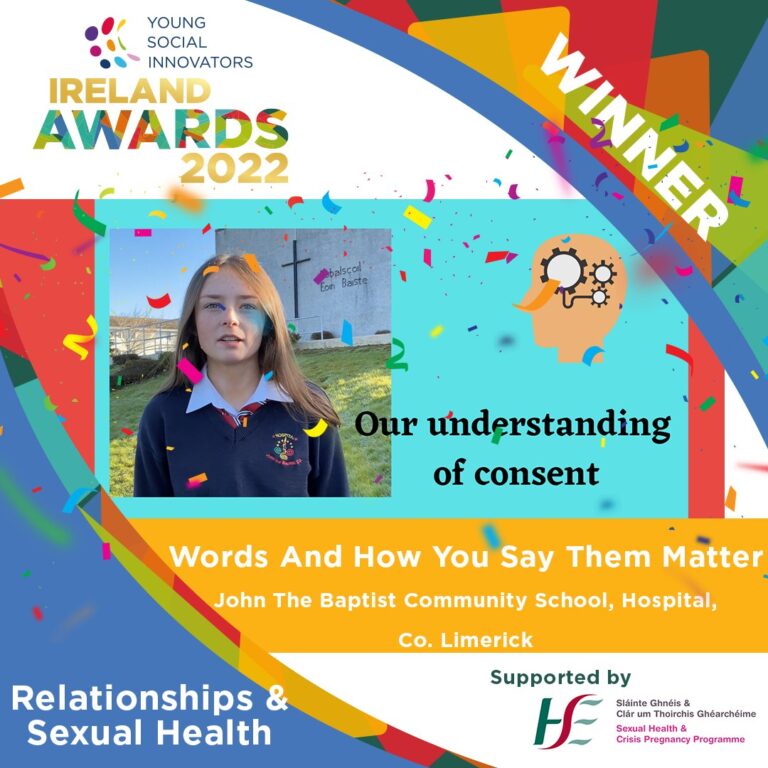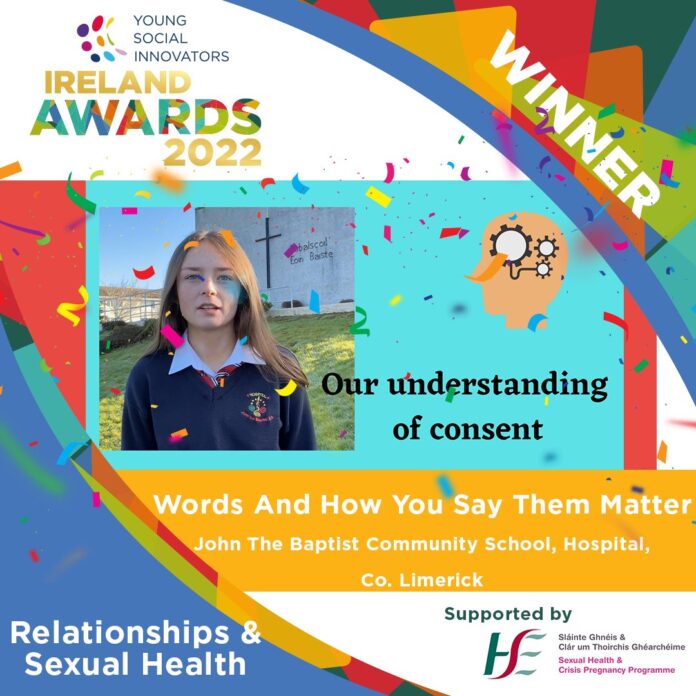 A COUNTY Limerick secondary school won a top prize at this year's Young Social Innovators of Year Awards for a project based on expressing consent.
John The Baptist Community School, Hospital won the Relationship and Sexual Health award for their project 'Words And How You Say Them Matter' which was was designed to provide teenagers with the tools they need to communicate consent.
The project team created lesson plans for Social, Personal and Health Education (SPHE) teachers to empower and equip younger students with knowledge and awareness. They created four lessons, two to be taught to second year students, and two for third year students.
The Young Social Innovators (YSI) programme is aimed at young people aged between 13 and 18 years in secondary schools and further education settings in Ireland. The non-profit organisation aims to empower young people to use their talents, insights, passion and creativity to come up with innovative solutions to social problems.
This year's awards saw over 6,000 students from 209 schools show off their innovative projects on a range of issues including mental health, diversity, inclusion, the environment and much more.
YSI co-founder and chief executive Rachel Collier said that every year they saw future leaders creating social innovations and addressing challenges at local, regional, national and international levels.
"These young citizens will help shape our economy, our culture and our future political arena," she said
President Michael D. Higgins said that YSI programme had, for over twenty years, encouraged young people to take a critical look at our shared world and reflect with vision and creativity on how we can improve it.
"Across those years we have witnessed, again and again, the real will that exists amongst young citizens to achieve a fairer and more equal society and to become actively involved in effecting change."
"They are qualities we witness once again this year with all those shortlisted for an award proving themselves to be socially aware young citizens, with so much potential to contribute to the transformation of Ireland.