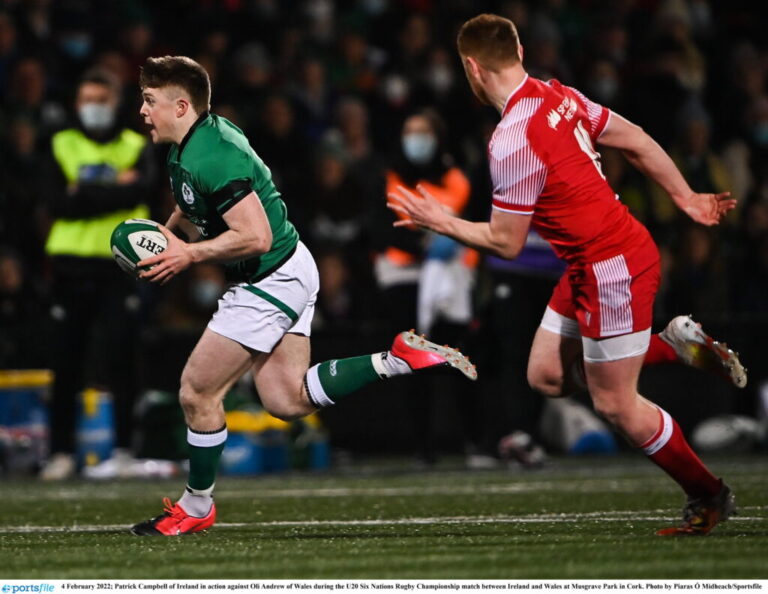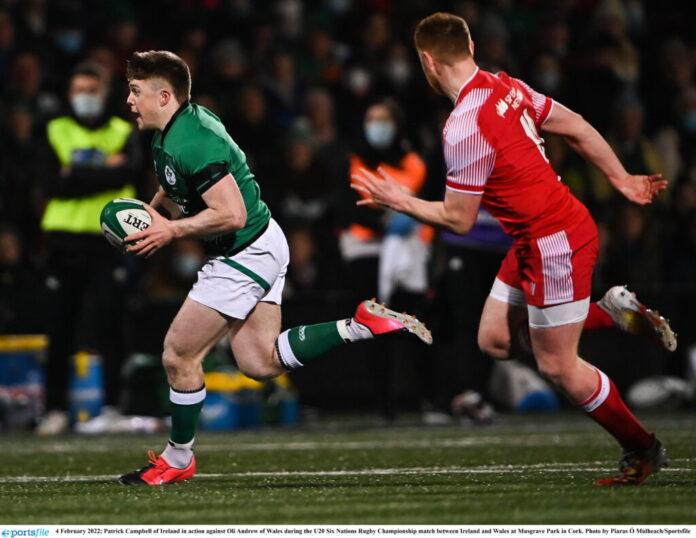 IT has been a whirlwind couple of years for Patrick Campbell who has All-Ireland and U20 Grand Slam honours to his credit already.
Patrick Campbell joined the Greencore Munster Rugby Academy in November 2021 and made a try-scoring Champions Cup debut the following month against Wasps.
A product of PBC, Campbell helped Pres reach the final of the curtailed 2020 Munster Schools Senior Cup competition alongside Alex Kendellen.
A very talented Gaelic Footballer with Nemo Rangers, he was a central figure in Cork's 2019 All-Ireland minor-winning side.
Campbell helped the Ireland U20s to a Grand Slam in 2022 with a number of impressive appearances at full-back.
Campbell could be described as a multi-sport athlete as he was an essential part of Cork's 2019 All-Ireland minor football winning side. which helped prepare him for bigger stages in front of crowds.
"Well I played with Nemo when I was around four, all the way up to minor. Then I was in the Cork minors then in 2019, we were lucky enough to win it.
"It was kind of a new experience because playing in those kind of big crowds especially towards the semi-final and final but it was good like good experience something like that you kind of took it in the moment and then don't realize until after how special the moment was"
Campbell was given the honour of lining up in Champions Cup squad with Munster back in the pool stages of the competition.
The province were facing some serious squad issues due to some horribly timed injuries and of course the Covid-19 problems that saw a number of players stuck in South Africa.
Campbell took his shot and was in try scoring form on his debut with the province against Wasps in the Champions Cup opener.
"Obviously like that was a amazing experience, looking back at it now like you can't really believe what actually happened because at the time I kind of just took in in my stride. looking back at it now it was just an unbelievable experience obviously enjoyed every minute of that. Afterwards looking back it was just a really special night to make the debut and get that try as well added that bit of extra something and just was an amazing experience"
Watch the full interview with Campbell below!
The post WATCH | "It was a really special night to make the debut and get that try" | Patrick Campbell on that debut against Wasps appeared first on Sporting Limerick.