THERE were only 21 homes available for rent in Limerick City and suburbs in April at an average cost of €1,677 a month, according to an economic insights report published by Limerick Chamber on Friday.
Chamber economist Seán Golden and policy analyst Diarmuid O'Shea, who compiled the report, stated that only 606 homes were built last year in Limerick, which was only 51 per cent of the supply needed.
1,331homes  were built across the wider Mid West region of Limerick, Clare and Tipperary, but this was less than half the 2,748 needed to meet population growth.
A further analysis of the housing figures shows that owner occupiers account for just three of every ten new homes completed, which is a small portion of the owners of new homes.
The report concluded that significant savings can be made by owning a home in the Mid West rather than renting with the cost in Limerick City 43per cent of the cost of renting, rising to 73 per centin Limerick County, 71 per cent in Clare and 66 per cent in Tipperary.
The Chamber says encouraging businesses to take up vacant units and incentivise conversion of these for residential use is urgently needed.  19.4 per cent of commercial space in Limerick is vacant with rural towns like Abbeyfeale at 23.6 per cent and Newcastle West at 21.8 per cent.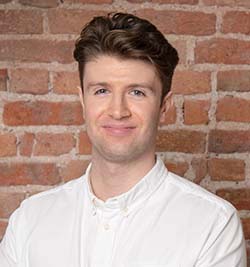 Overall the economic prospects for the region are positive with the cost of living still lower than in Dublin and Cork. The high prevalence of higher education institutions and further education and training bodies is producing a pipeline of well educated young workers for a growing foreign direct investment sector.
The numbers at work in the Mid West region has increased to 239,700 – a record high and up on pre-pandemic levels.
The unemployment level has dropped to 4.5 per cent this month, lower than the pre-pandemic level of 4.9 per cent across the Chamber's 400 member organisations which represents more than 50,000 employees.