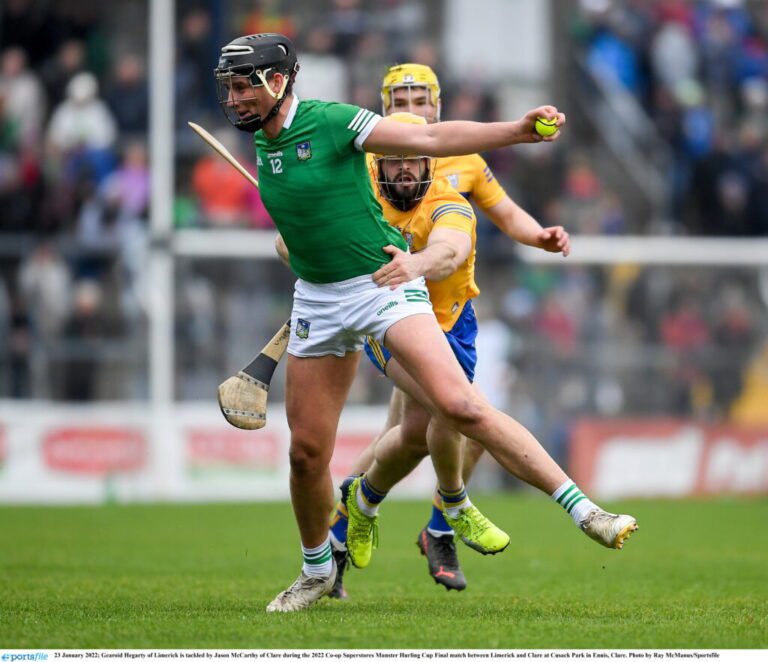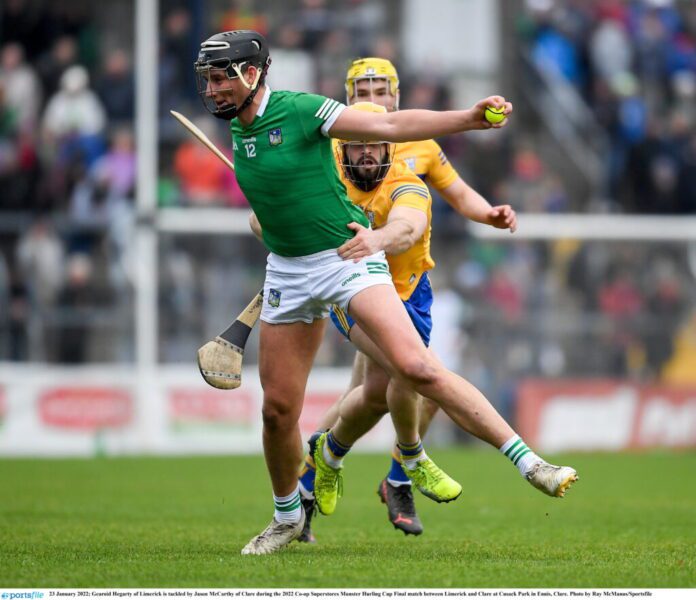 GEAROID Hegarty picked up a soft red card in Limerick's draw with Clare on Sunday.
Limerick booked their place in a fourth consecutive Munster Hurling final after a thrilling draw with Clare in Ennis on Sunday.
The sides will meet in a rematch in the final with one of Cork, Waterford or Tipperary to join them in the All-Ireland series.
However, the game was marred by the sending off of Gearoid Hegarty after he saw red with the sides level and ten to play.
The second yellow followed a booking in the first half when Hegarty was penalised for taking a quick sideline cut.
Reflecting on the red card, Limerick manager John Kiely was disappointed with the decision and is expecting it to be rescinded on inspection.
"We have watched it back there on the tape and it's quite clear there is no contact, the player basically grabbed his stomach and threw himself down onto the ground and there is no contact. It's very disappointing and it was much ado about nothing at the end of the day. It's a card we would expect to be rescinded completely.
"There is a narrative there at the moment that Gearoid is playing on the edge and it is feeding into people's decision making right now and it needs to stop because it's going to have a big impact and is just disappointing when you see a player do that, because it was a great game, there was a lot of physicality, a tremendous contest and it's disappointing."
There seems to be a growing trend among certain players that are treated differently such is the way they play with Austin Gleeson suffering a similar fate earlier in the day for an equally innocuous challenge in Waterford's loss to Cork.
But Kiely is confident that Hegarty can continue to focus on his game as the management will "be guarding against" the curtailing of his obvious talents.
"We'll be guarding against that. Gearoid is a very honest player just like the rest of the lads we have. They all work very hard. They're focused on getting the tackle in, getting the ball. Gearoid is a very experienced player at this stage and he is well able to cope with the expectation that might be out there."
Watch Kiely discuss Hegarty's sending off from 0.39 in the video below.
The post WATCH | John Kiely fully expecting Gearoid Hegarty's red card to be "rescinded completely" appeared first on Sporting Limerick.