AWARD winning music venue Mike The Pies in Listowel is hosting a Battle of the Bands next month. The much loved venue has been twice awarded IMRO Venue of The Year and has hosted The Frank & Walters, Mick Flannery, China Crisis and Fontaines DC among many more. MTP is looking for Limerick bands that might be interested in taking part. There is a terrific atmosphere and welcome at the pub and if a roadtrip to Listowel to gig your music floats your boat then this competition is worth a punt.
Aidan O'Connor proprietor of Mike The Pies told Limerick Post that there will be five heats over five nights in June.
Entries by Email to [email protected] (Include a link to your original music and a short band bio. Closing date Friday May 27). First prize is a single recorded and released by Cork based FIFA Records.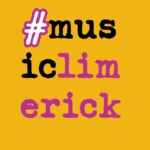 MusicLimerick – New Music Favourites is a Spotify playlist of some of the fine music being produced by Limerick artists over the last 12 months.
Follow the playlist HERE