5.25pm
Headed off to Thurles with former Limerick teammate Diarmuid Carroll driving and my mother in the back seat. No kids this week. The late throw in time and hour we arrived home from Ennis the previous game meant they would have to miss out this time. They didn't mind this time, and were too busy having their own game, fighting over who gets to be Sean O'Dea. And they say nobody grows up wanting to be a corner back!
6.25pm
Arrive in Thurles. That long stretch of road past the racecourse always brings back memories of younger days going to big Munster Championship games. The tin foil wrapped sandwiches and flasks out the boot of the car would be in full flow those times. A steady flow of traffic today but nothing major. A handy spot near to the stadium found, a fleeting worry about being clamped was dismissed. "It'll be grand".
6.35pm
Just entered the stadium on the Ardán Ó Riain side as Limerick were being announced onto the field. Always a nice touch. Ripple of applause. A bit early yet for much of the crowd. First sight of the Semple Stadium pitch and it looks immaculate. Always is this time of year. The lights are already on. Music is playing around the ground. Limerick are into their warm-up with Adrian O'Brien. It changes most games it seems. Keeps lads on their toes. Hardly a puff of air. Sun shining. You couldn't ask for better conditions. Championship weather.
7.01pm
Best possible start for Limerick. Josh Ryan leaps highest at the throw in and ten seconds later Cillian Fahy fires over the bar. Hopefully a sign of things to come.
7.38pm
Paddy Neilan signals the end of the half. Not one that will make too many highlight reels. Sides are level. A Josh Ryan goal had Limerick ahead by three, but scores dried up for thereafter. Both sides struggling to break down each other's defensive set ups.
Tipperary have kicked some excellent long-range points from play and Jack Kennedy has been metronomic with his frees from the ground. Brian Fanning has done very well on Tipp talisman Conor Sweeney, but I'm sure Billy Lee et al will be having some strong words in the dressing room. Limerick playing too narrow and too much in front of the Tipp defence without testing them. Plenty work to do now.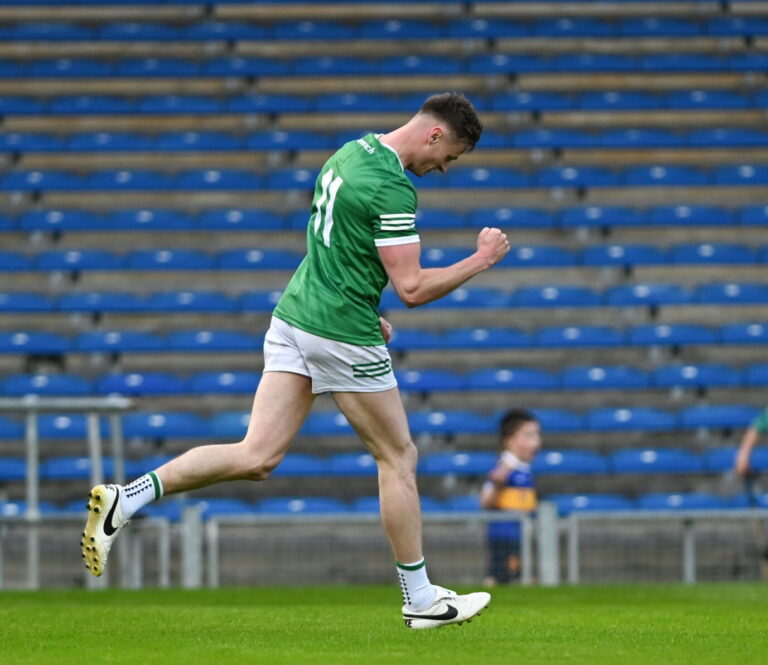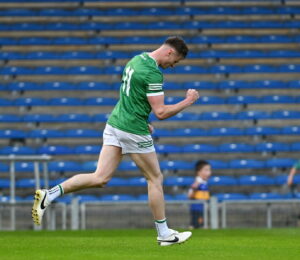 7.55pm
The Primary Game is always a great spectacle at half time. The fare on show always captures the imagination of the crowd. Fantastic for all involved. A quick glance at the Player Profile in the programme. In 10 years, Sean O'Dea hopes to be a parttime scuba instructor on some tropical island. A big Ben Stiller fan maybe. Tipperary out on the field for a few minutes now. No sign of Limerick. Taking every second they can to ensure the second half showing is better. Time will tell.
8.15pm
A much-improved showing from Limerick. Whatever was said worked. Playing on the front foot. Asking way more questions of the Tipperary defence. Going after their kickout. In the first half it was a sense of trying not to lose. Now it's making plays to try and win. Scores are starting to come more regularly now, but execution letting them down also. A few questionable calls to say the least has kept Tipperary in the game. It's getting heated in the stand too because of this. All fighting own corner of course. Limerick have been on top in this third quarter but it's still a draw game. Will they regret these missed chances? Robbie Bourke about to enter the fray.
8.21pm
Goal Brian Donovan!
The biggest roar of the night by far. A mixture of elation and relief. Limerick were on top since the restart and this time make it count on the scoreboard. They are starting to find holes in a tiring Tipperary team now. Robbie Bourke had fired over just before and now the lead is out to four. Limerick tails are up now, and they are having most of the possession. Just need to see it out now.
8.38pm
The final whistle goes. Limerick win by six. The stewards don't try too hard to stop those trying to get onto the pitch. It's nothing chaotic anyway. The scenes that greeted the Championship win there in 2019 were more celebratory. That win almost came out of the blue and was the first big win in a long time. And obviously the players, backroom and supporters are delighted here as well. They just seem to be used to it now. Not taking for granted by any means. Rather a feeling that it shouldn't be a surprise these days. Pictures are taken on the field. Back slapping aplenty. I seek out some of those lads who I had soldiered with previously. You appreciate what they have been through to get to this point. You don't want this feeling to end, and people are very slow to drift away.
10.00pm
Back in Limerick. The chat on the way home of course about the game. Holding Conor Sweeney and the rest of the Tipperary forwards to no score from play. The difference in approach after halftime. Asking questions of the opposition.
And of course, thoughts on match up with Kerry. But that is for another day. People easily forget how far this group have come. You have to enjoy the journey without concentrating too much on your next destination. And hopefully it's not near it's end for a while yet.
The post Pa Ranahan | Diary of a Limerick fan as footballers men end twelve year wait for Munster final berth appeared first on Sporting Limerick.