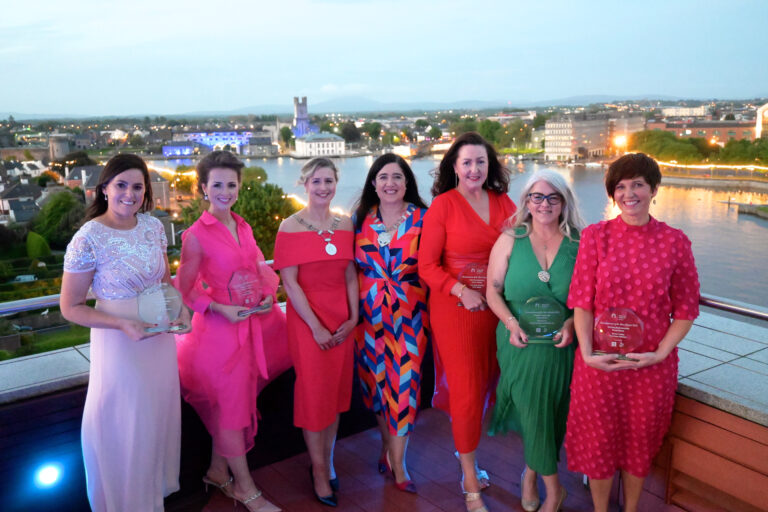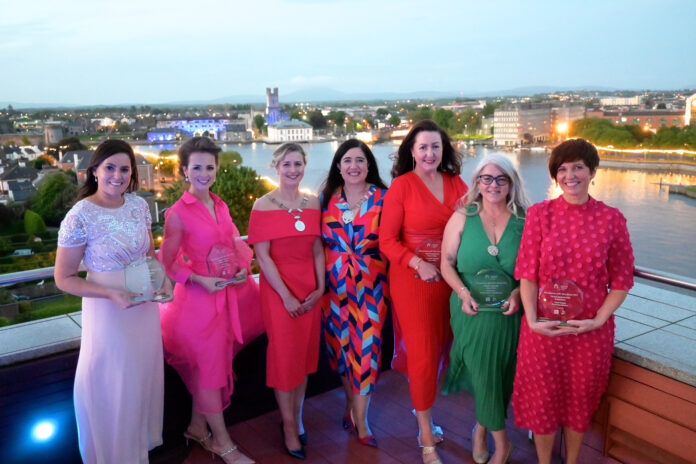 FIVE Limerick women were acknowledged for their commercial and social influence on the region when the winners of this year's Network Ireland Limerick Businesswoman of the Year Awards were announced last night.
21 finalists were competing across five categories in the competition sponsored by AIB and the Limerick Local Enterprise Office (LEO).
Marese Coakley, Glasshouse Opticians, won the Emerging Businesswoman Award. Anna Maria Courtney, DCLA Ireland won the Solo Businesswoman Award. Monica Forde of Sinnott Training & Certification, won the Employee Shining Star Award. The Creative Professional award went to singer Eve Stafford and Ellen Tuffy of Down Syndrome Limerick was named the Power Within Champion.
The winners of each award category will now go on to the national  Network Ireland finals which will be held in Galway next October. Last year, three Limerick businesswomen went on to win an award at the national awards.
Network Ireland Limerick President Emma Wilson said that the awards provide a great opportunity to recognise its member's achievements, ambition and professionalism.
"We had 21 inspiring finalists this year which is fantastic after two tumultuous years. I would like to congratulate them all and wish our five regional award winners the very best of luck at the nationals.
The five award winners: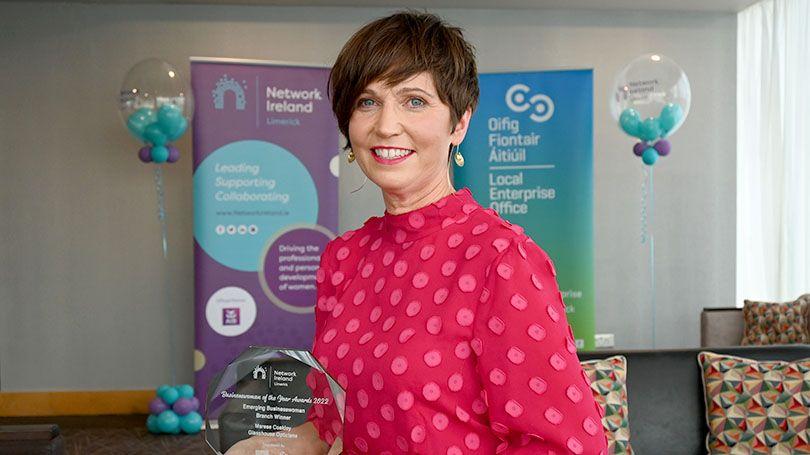 Emerging BusinessWoman – Marese Coakley
Marese Coakley is owner and optometrist at Glasshouse Opticians in the Jetland retail centre. Marese is passionate about helping people to see well and to feel good. She is extremely proud of her team who have helped her to build a business delivering the very best in personalised eye care and remarkable eyewear.
Solo BusinessWoman – Anna Maria Courtney
Anna Maria has a Law Degree and a Masters Degree in European and Comparative Law from the University of Limerick. She is committed to continuous learning and has gained practical experience in Occupational Health, Conflict Management, Training Needs Analysis and Instructional Design. A qualified arbitrator and mediator, she works with DCLA Ireland        
Employee Shining Star – Monica Forde
Monica's aim is to empower and inspire fellow business owners and entrepreneurs to become more knowledgeable about and to take ownership of their business finances and help them save time and money by embracing modern technology. Her role with STAC Training  supports her passion for automation and her love of numbers.
Creative Professional – Eve Stafford           
Eve Stafford is a professional singer from Limerick with more than a decade's experience performing at concerts, events and weddings throughout Ireland. She has won multiple prizes at classical singing competitions in Limerick and Cork. Eve holds a Licentiate and Diploma in performance from the London College of Music.
Power Within Champion – Ellen Tuffy
Ellen Tuffy is the Chairperson of Down Syndrome Limerick.  She has over 20 years of experience in healthcare but has spent the last three years working voluntarily for the charity.  Ellen is an advocate for the rights of people with Down syndrome to ensure their needs are met and to ensure their full inclusion in society