LIMERICK vocalist JaYne will release her new single 'Sucker' this Friday May 27.
JaYne's love of jazz and soul reverberates through her songs and Sucker showcases her signature smoky vocals. It is the first track from her eagerly anticipated forthcoming EP 'Pass The Test'.
The track was written and recorded in collaboration with writer/producer Danny Lanham and singer/songwriter Abby Butler, both lending their collective songwriting skills. Additional breaks and beats are supplied by artist/producer 40hurtz and mixed by Ben Wanders.
The track is a fine example of the great work being done by Limerick's thriving creative community of artists and musicians working out of Dry Lane studios.
JaYne also featured on the title track of Willzee's new album 'Kuti Gris' with Strange Boy and Hazey Haze .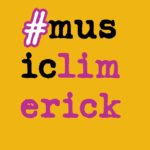 MusicLimerick – New Music Favourites is a Spotify playlist of some of the fine music being produced by Limerick artists over the last 12 months.
Follow the playlist HERE