The odds are certainly stacked against Limerick in the Munster Senior Football Final this Saturday as they travel to Killarney to take on All-Ireland favourites Kerry for the first time in eleven years.
The Kingdom have won nine of the past eleven provincial titles while Limerick are contesting their first decider since losing to this Saturday's opponents in the same venue in 2010.
82 times champions Kerry will be hoping to keep Limerick stuck on a tally of one in the provincial roll of honour with their only success coming in 1896 when the Shannonsiders defeated Waterford 0-4 to 0-1 in Mallow.
Kerry have been installed as 16-point winners for the game as Billy Lee's men seek to continue their remarkable upturn in fortunes since his appointment for the 2017 season.
Limerick will need to get their match ups right throughout the field with the Kingdom having so much firepower at their disposal.
With football becoming a far more fluid game, it is rarer to see conventional match ups with the best corner back generally taking the opposition's best forward, regardless of where they position themselves.
Here we anticipate three key match ups that the sides will need to get right on Munster final day.
---
Sean O'Shea v Iain Corbett
When setting up teams, centre-back and centre-forward are generally two positions any team would like to fill first. Not only are talented players needed at #6 and #11 but they must also act as the link between attack and defence. And in Killarney, there promises to be an intriguing battle on the Limerick 45′ as two of the best in the game match up.
Iain Corbett was Limerick's first All-Star nominee in ten years when was shortlisted for an award in 2020. The previous year O'Shea earned his first award to go along with the Young Footballer of the Year prize as he overshadowed his illustrious countymen on route to an All-Ireland final where they pushed five-in-a-row chasing Dublin to a replay.
O'Shea is a terrific scorer, arguably the best free taker in the country but also well able to kick from play while also manufacturing scores for others. Simply put, he can do it all.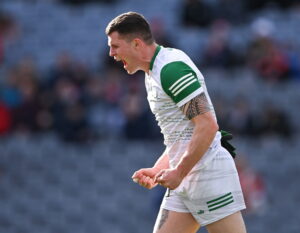 However, Corbett has been a key driver in this Limerick side in their improving fortunes since Lee's appointment. He has been more defensively inclined this year as Limerick earned promotion prior to successive Munster championship wins for the first time since 2010 en route to this weekend's final.
And he will need all that defensive nous on Saturday.
Last year O'Shea was deployed closer to goal and if this is the case, then Corbett will probably be tasked with Paudie Clifford, an equally deceptive player.
Nonetheless, Corbett is capable of putting the shackles on either and will need to if Limerick are to upset the odds.
Hugh Bourke / Peter Nash v Tom O'Sullivan
Make no mistake, Tom O'Sullivan is as important to this Kerry side as the more illustrious forwards like the Cliffords, O'Shea or Paul Geaney. One of the best man markers in the game, the Dingle man rarely doesn't add to the scoreboard, often hitting the net in his frequent sojourns into the opposition half.
He hit a goal in the 2019 Munster final win over Cork, winning an All-Star at the end of that year before collecting his second award last summer. And whoever he is marking (or is tasked with marking him) will certainly have a battle on their hand. Peter Nash and Hugh Bourke have occupied the corner forward positions in all big games this summer and O'Sullivan could find himself on either.
Nash's workrate is of the highest order and could be suited to the like of O'Sullivan who will get forward at any occasion. Bourke, is more of a scorer and could be used to try and get the Dingle man on the back foot.
It could be a combination of either with Jason Foley likely to take on Josh Ryan in another interesting duel on the edge of the square.
Limerick v David Clifford
There are few players Billy Lee would swap Brian Fanning, Sean O'Dea and Mike Donovan for. The trio are rated as one of the best full back lines in the country, keeping the Tipp forwards scoreless, including All-Star Conor Sweeney, from play in the Munster semi-final.
But on Saturday they will be facing the best footballer in Ireland, 23-year-old David Clifford who is well on his way to becoming the best of all-time. Clifford is surrounded by potent weapons in the Kerry forward unit but he is the undisputed king.
Taking on the Fossa man is not a job for one man but generally a system job where you must cut off the ball supply and the space in front of him or he will bury a team, as he did Mayo in the League final. Just ask Padraig O'Hora, one of the games better man markers.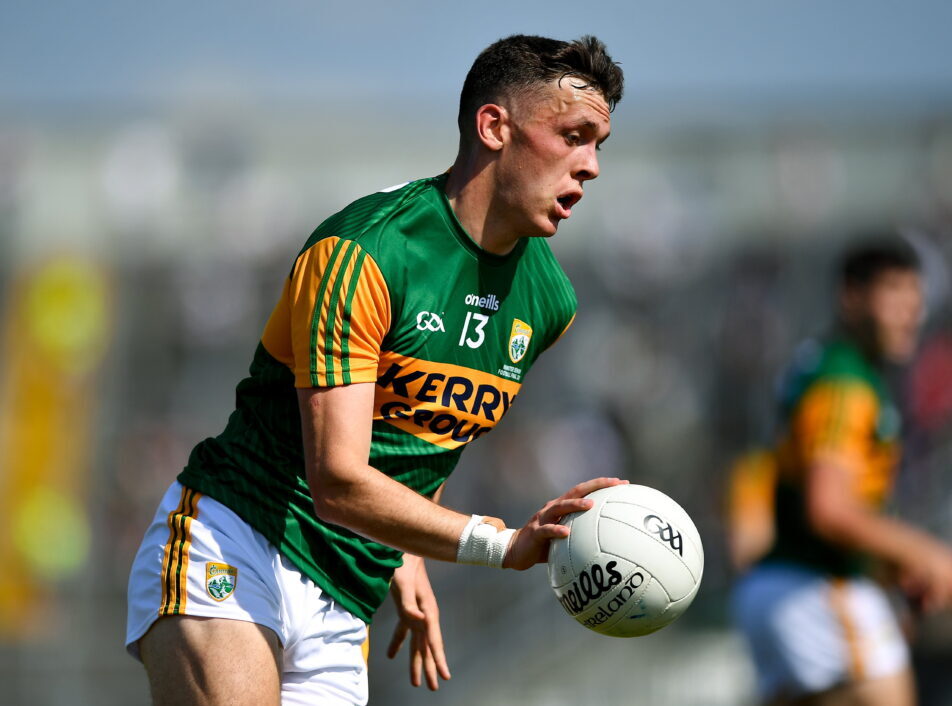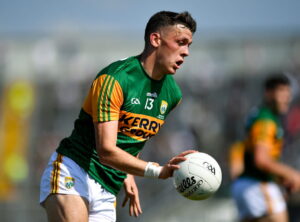 Billy Lee will be buoyed by the potential match ups at his disposal with each of the full back line capable of limiting, because stopping is nigh on impossible, but limiting the three time All-Star. Brian Fanning put the shackles on Sweeney and has the speed to match Clifford. Sean O'Dea did a similar job on Sam Mulroy in the League final and is pound for pound Limerick's best man marker. Donovan is the most similar in size and athletic ability, matching up well to Clifford.
Each will probably spend some time in Clifford's company but the effort of the players out the field will have a large say because if he gets hands on ball, he will score.
The post 3 Key Battles as Limerick prepare for Kerry in Munster football final appeared first on Sporting Limerick.