VISITORS to Bunratty Folk Park and Craggaunowen Bronze Age Park are in for a bank holiday bonanza as Shannon Heritage announce a whirlwind weekend of entertainment and invasions from Saturday, June 4 to Monday, June 6. 
You better prepare yourself and hide your valuables because the Vikings are going to be rampaging through the lands of Craggaunowen on Saturday and Sunday from 10am to 5pm.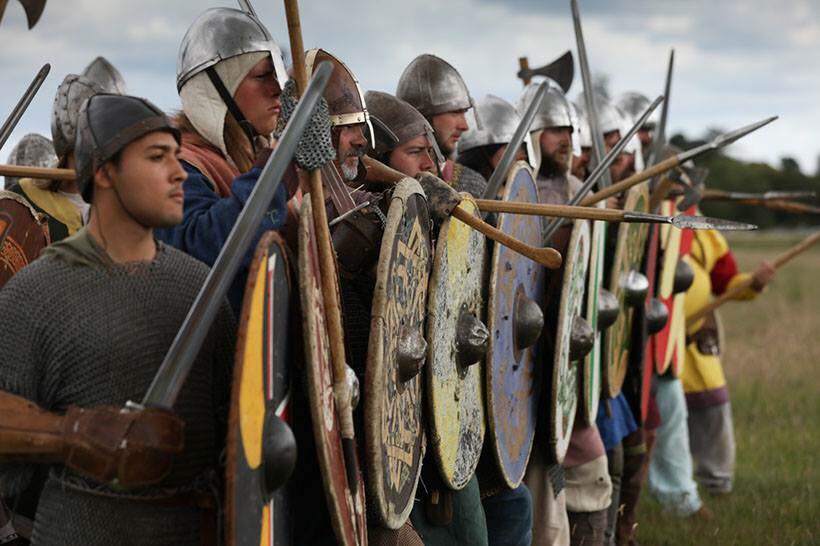 Several battles will place during the day with warring warriors unleashing their fierce battle skills for visitors to witness. Battles will take place at 12.30pm and 3pm daily on the Craggaunowen Castle Green.
Away from the battle front, visitors can experience demonstrations of Viking skills including bone carving, leather tanning, candle making, silversmith, net making, and more. It may surprise you to learn that they were also enthusiastic about cooking.
Visitors will get to see cooking demonstrations using only authentic ingredients that the Vikings would have had access to. There will also be plenty of kid friendly, Viking themed games to keep little ones entertained and enthralled over the course of the weekend.
There is more family fun planned for visitors to Bunratty Folk Park with a programme of Street Theatre taking place over the bank holiday weekend.
There will be a special treat for all ages as the hilarious Monsieur Gusto, and the highly comical Lulu's World and her madcap show, perform their world class contemporary circus and street theatre shows. Suitable and enjoyable for all ages enjoy slapstick comedy, fun-filled acts by this award-winning street performers.
Tickets for the Viking Experience at Craggaunowen are available online at www.craggaunowen.ie  while tickets for the Bunratty Folk Park street theatre event can also be booked online www.bunrattycastle.ie