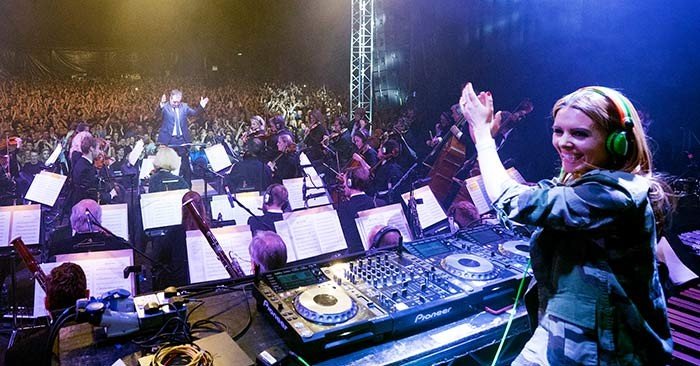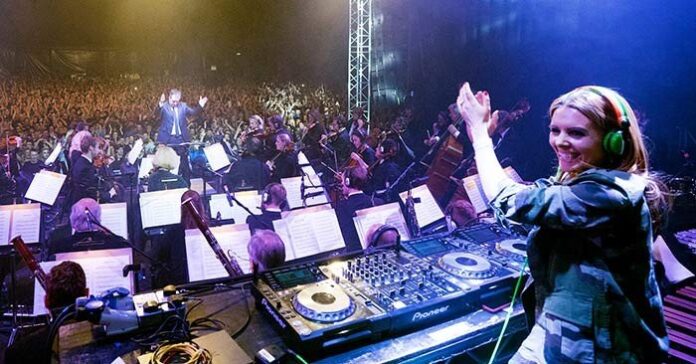 THOUSANDS of music fans will fill Limerick City for Live at the Docklands bringing New York band The National, The RTÉ Concert Orchestra with Jenny Greene and Limerick's own Hermitage Green to a 3000 plus capacity marquee on Dock Road this weekend.
Friday June 3 TICKETS
At Electric Picnic in 2016, the show everyone was talking about was Jenny Greene and The RTÉ Concert Orchestra who played live to an absolutely stuffed Rankins Wood marquee at the festival. Your writer just about managed to squeeze into the side of the stage to witness the fun. The atmosphere was electric as revellers roared the hooks and lyrics of 90's dance music classics back to the 48 piece orchestra. That collaboration with RTÉ 2FM and Jenny Greene won the IMRO Outstanding Achievement Award in 2018.
Jenny and the orchestra have since regularly rocked sold out festivals and venues across Ireland.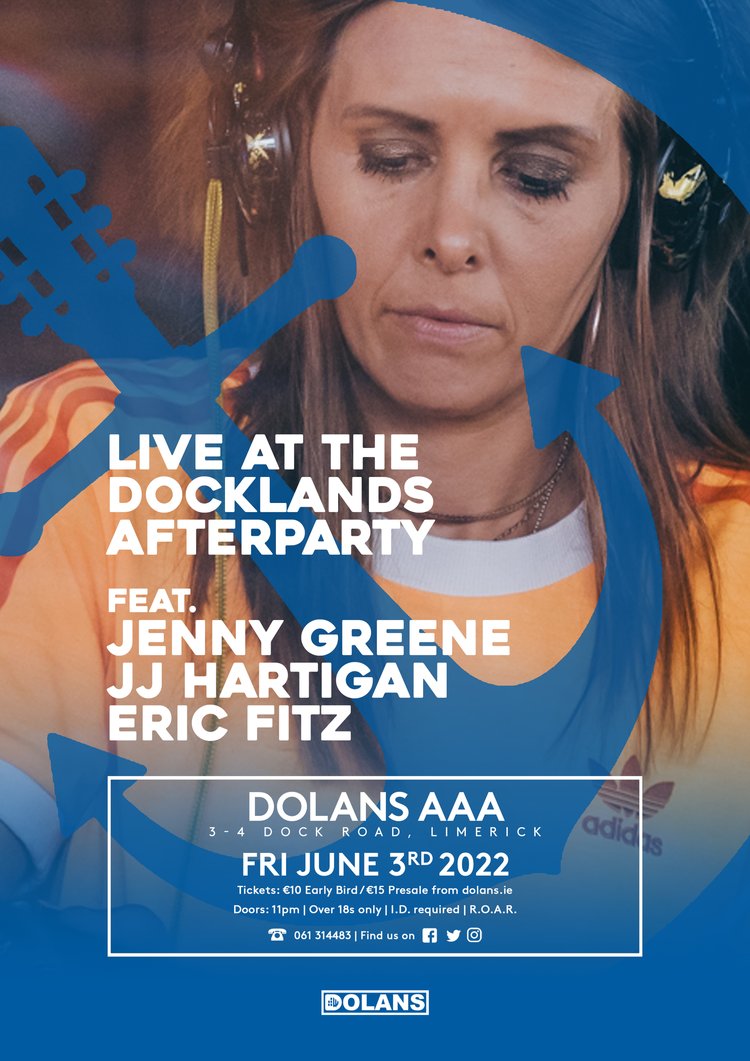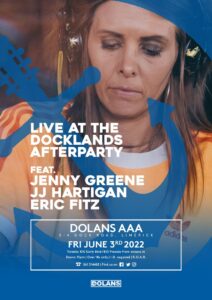 Jenny with the orchestra with a host of guests including vocalist Gemma Sugrue will kick off the weekend that promises to be a huge celebration of new found post-lockdown freedom.
Friday After-Party TICKETS
Moving from the marquee to Dolans Warehouse and Upper Deck, the party continues with DJ sets from Jenny Greene bringing her Electric Disco mix of fresh new dance and electronic music from around the world. Jenny's 2fm colleague JJ Hartigan also plays. The renowned Limerick selector and cup winning shot-stopper recently described the first Docklands show with the orchestra as one of his favourites.
"I have been in RTE 14 years now and I can say with my hand on my heart, that gig in The Docklands was the greatest night of my life working with RTE, it was incredible!"
Saturday June 4. TICKETS
Hermitage Green will play the biggest show so far in their career at Docklands.
The band's new album 'Hi Generation' adds to their collection of strong catchy folk-pop songs that have served to further enhance their live reputation.
Expect thousands singing their songs in unison this Saturday. Also on the bill, Toucan And Kingfisher
Barry Murphy from the band commented,
"To come back and play our first proper gig after what we've all been through and to mark the release of our album which came out in September, I can't think of a better place to play it than in Docklands 2022 in front of a home crowd."
Saturday After-Party TICKETS
After the hometown heroes play the marquee, the party moves to an Access All Areas show in Dolans Warehouse and Upper Deck with RTE DJ Will Leahy bringing his box of 1980's classic hits from his legendary nights at the George nightclub.
Also on the bill is Decks & Drums playing all 90s/00s belters with live drums and percussion.
Sunday June 5.
New York band The National finally get to make their Limerick debut at this rescheduled sold-out show.
The band announced the rescheduled European/US tour stating, "The last couple years have given us ample time for reflection and rejuvenation. Summer 2022 is a time for reunion. We look forward to gathering with friends, old and new. United in music and light, suspended in time. We hope you can join us."
The band will play tracks from their eight record 'I Am Easy to Find' released in 2019 and will celebrate the 15th anniversary of the ground breaking release 'Boxer'.
"The challenges we faced in writing and recording Boxer are well documented. Personal setbacks, creative tensions, and our own impossible expectations threatened to derail the record at nearly every turn.
"We came out of the Boxer sessions immensely proud of the work we'd accomplished on an album that would ultimately take our band to places we could never imagine."
The band is working on new material and may try out a few upcoming tracks which they say have "a back to basics, rockier sound."
Sunday After-Party TICKETS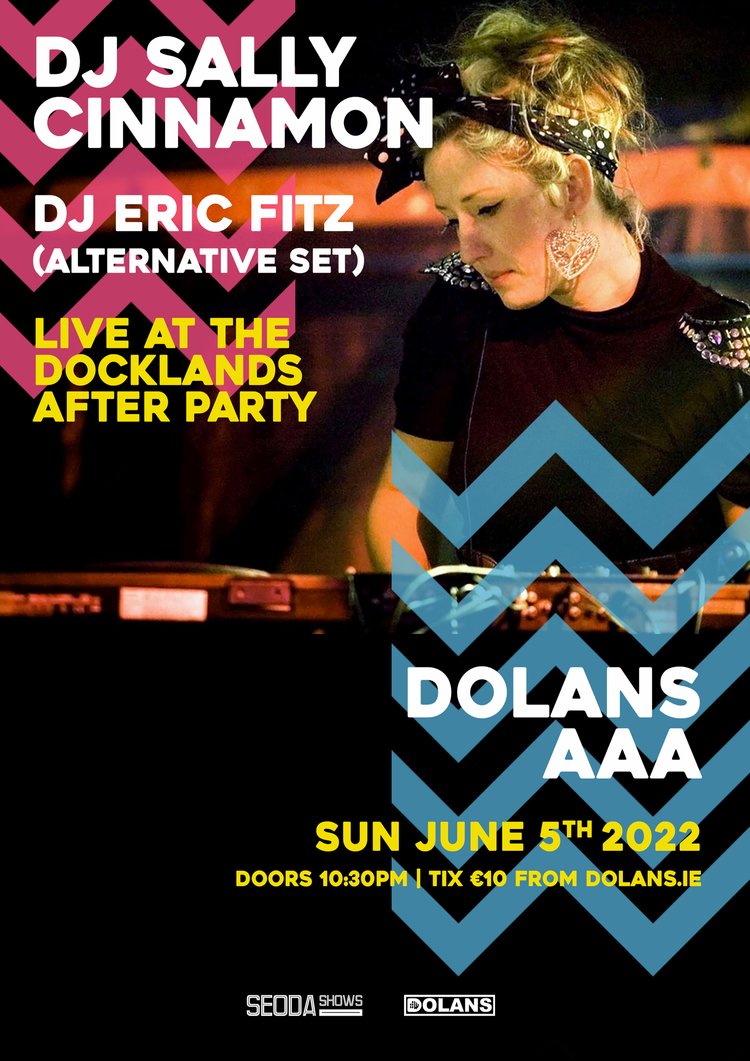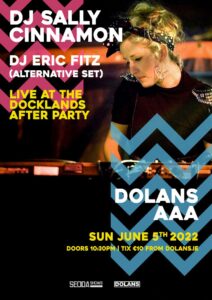 Tickets are available for The National After Party. An access all areas event at Dolans Warehouse and the Upper Deck featuring Dublin based DJ/Broadcaster Sally Cinnamon and Limerick's Eric Fitz (@musiclimerick) playing an indie/alternative set.
Sally Cinnamon has shifted people from seats to dance floors all over since 2001, DJing Ireland's best festivals and club nights across the country, including residencies in Dublin clubs Tripod, RíRá, Izakaya, Tengu and Hang Dai.
Eric Fitz regularly DJs for Dolans (King Kong Company, Kasabian, Franz Ferdinand & Madness).