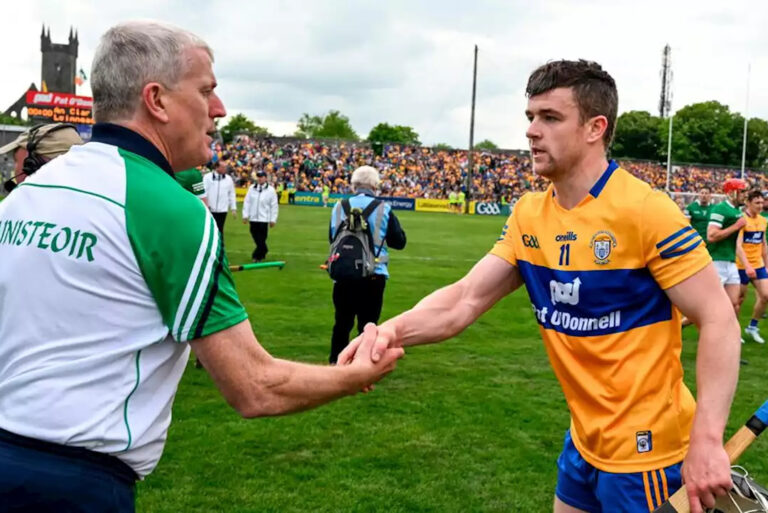 Limerick senior hurlers aim to retain the Munster title they have held since 2019 when they travel to Thurles for a date with Clare this Sunday.
Not since the 1930s have Limerick been within a game of a provincial four in a row having also collected a pair of All-Ireland titles in the meantime.
Having won the 2019 Munster championship under the round robin system, Limerick followed it up with consecutive provincial wins in a knockout championship.
Returning to the round robin this year, Limerick have won three of their four ties, drawing with this weekend's opponents as manager John Kiely alluded to the toll of the competition on the squad.
"It's been really competitive for us in Munster. Tipperary gave us a tremendous challenge, a really, really rough game for us. Obviously, the game in Ennis was a really, really challenging game.

"Nothing between the two sides and it could have gone either way. The first two games were really tough as well. Great test, great competition. Every day you go out you know you're putting everything out there and hoping that it will be good enough.

"I suppose it's just the speed in which the games come. Last year we had two weeks in between each game so you had time to do your analysis, you were able to balance the load over two weeks. Our analysis team, led by Seanie O'Donnell, had a busy time trying to turn over the games.

"Even having your team named on a Wednesday for the match on the Sunday. You're almost naming it in the dark. You that there are some players that have been unable to train on a Tuesday but you're hoping that they are able to train on Friday and be ok for the game on Sunday."
And Kiely isn't one bit surprised by the Banner's resurgence this year under Brian Lohan,
"They've got class players all over that pitch, they're working really really hard, they're putting in huge shifts out on the pitch. Any team team that's doing that gives themselves a chance.

"They've been the best team in Munster to date this year. That's just the facts, the challenge is there for us to go and take them on Sunday week, see can we find a better performance to challenge them more."
Listen to Kiely's interview in full below.
---
Limerick take on Clare in the Munster Senior Hurling Final on Sunday 5 June in Thurles at 4pm.
The post John Kiely looking forward to taking on "best team in Munster this year" in provincial decider appeared first on Sporting Limerick.