"Why climb Mount Everest? Because it's there." – George Leigh Mallory
Attempting to reach the summit of Mount Everest is a lifetime dream for some. It can involve years of planning and many months of preparing. Even when you get to Base Camp at the foot of the mountain, more training is required.
From here, climbers travel back and forth through the Khumbu Icefall to allow their body to acclimatise to the decreased oxygen levels. This continues along the trek as you move between the rarefied air of Camps 1-3 and the Lhotse Face. All this is in preparation for what awaits them and the final attempt past the famous Hillary Step.
No matter how much training you do prior to the ascent attempt, nothing prepares people for what is needed more than the experience itself.
Taking on Kerry in Killarney in a Munster Final could be looked on as the Everest of Intercounty Gaelic Football.
Just getting there requires months of training and hitting your targets. But even with all that, and no matter how much you think you know what awaits you, nothing can prepare you for the real thing. Except the experience itself. This group of Limerick footballers found that out the hard way last weekend.
The final score was emphatic. And many experts have said it was of no use to Limerick. I disagree. Yes, shipping a defeat of that size isn't great for the CV. But the only way you will ever acclimatise to the demands of top-level sport is to be exposed to it. Albeit gradually. That is where you really see where the bar is. And what your own ceiling for performance might be.
The game itself started just as the Limerick brains trust would have hoped. Avoiding an early Blitzkrieg would have been spoken about, and at the end of the first quarter there was the minimum between the sides.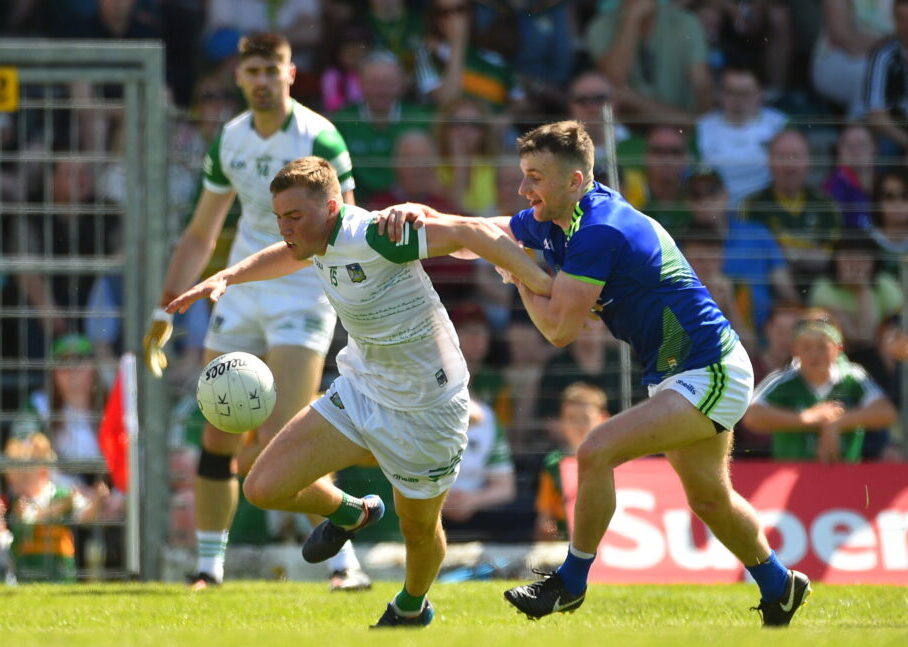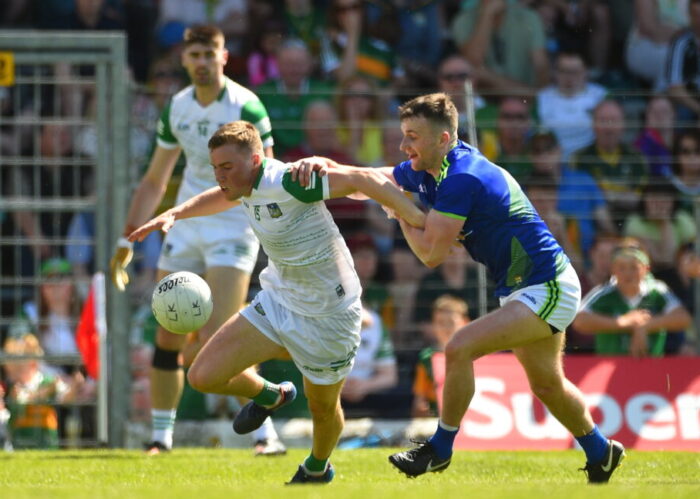 I mentioned last week how possession from Donal O'Sullivan restarts was going to be crucial. Limerick were doing well in this regard, although when they did go short, they were being put under savage pressure. But they were coping well with that.
The issue they were starting to face though – apart from the toll these efforts were taking in the searing heat – was that it was evident they were making little use of the ball once they crossed into the Kerry half. The Kerry defensive structure has looked much improved in 2022, and anytime there was the sniff of a turnover they pounced on it. The fact that no Limerick forward scored from play in the game is further proof of that.
As combative as Kerry were, Limerick didn't help themselves in this half with some poor executions of passes and had 19 turnovers by the halftime whistle. You can't be too harsh on lads on that stage and meeting that ferocity of tackling for the first time. But it took its toll and a manageable five-point gap quickly developed into a nine-point lead by the short whistle, with the last few scores coming from a shot dropping short, a handling error and a misplaced handpass.
All out of character for the group, but a clear sign of lads struggling with the pace of the game. We all make bad decisions and execute poorly when struggling for air on a pitch. Its all part of the acclimatisation.
At halftime Limerick would have had to make a call to stick or twist with their gameplan and went with the option of being a bit more aggressive. They definitely created a lot more chances in the second half, and but for some errant shooting would have added to their five second half scores, with Cian Sheehan in particular showing the way to goal.
But this approach also meant there would be more space for the Kerry forward unit to operate in, and they were deadly accurate in that second half. Any Limerick turnover resulted in lightning fast movement of the ball the length of the field. They were very impressive in that aspect. A team fine tuning themselves for an assault on the biggest prize.
As Billy Lee said in his post-match interview, they will take it "on the chin" and will take learnings away from it. And given the evidence of the last three years, those aren't just hollow words that are thrown out.
This group have come a long way. They spent a good few years at the foot of the mountain, and many observers thought they would never leave Base Camp. But they worked hard in the background, preparing themselves for an attempt at making progress. And they have made that climb steadily up until now.
They may not see the top of that mountain yet, and last weekend signalled the need to acclimatise a bit more before they can move up any higher. For that alone it was a worthwhile experience. They will attempt it again next week. And will get even more exposure to it in Division Two next year.
They might never get near the summit. Very few do. But you still get a better view than most ever will.
The post Pa Ranahan | Killarney setback on Limerick's climb but lessons to be learned from Kerry class appeared first on Sporting Limerick.