Limerick completed their second ever Munster Championship four-in-a row on Sunday as they defeated Clare after extra time in a thrilling encounter.
The win secured a 23rd ever title as they retained the title they won in 2019 against Tipperary before defending it against Waterford the following year. Last year, Tipperary were once more disposed off before Clare became their latest Munster final victim.
This current team have matched that of the 1930s that claimed a first ever four-in-a-row for the county, annexing the titles from '33-'36. A number of those teams were also present when they reclaimed the title in 1940.
Five Limerick men started each of the Munster championship successes during that time. They are Paddy Scanlon, Timmy Ryan, Jim Roche and the Mackey brothers John and Mick, with the current Munster title named after the latter.
Three of Kiely's current squad have now won five Munster titles with Declan Hannon, Nickie Quaid and Graeme Mulcahy adding the four in a row to the 2013 title.
It's fitting that the first ever presentation of the Mick Mackey Cup was to Declan Hannon who will go down in the history books as one of the greatest to ever grace the green jersey.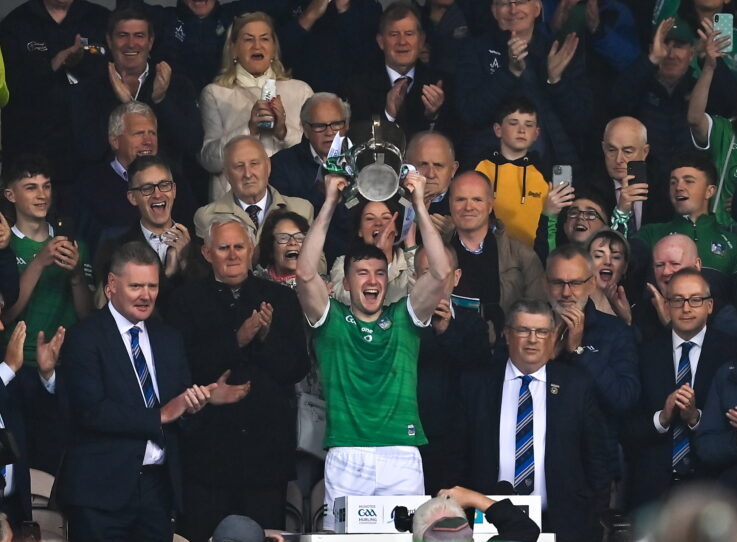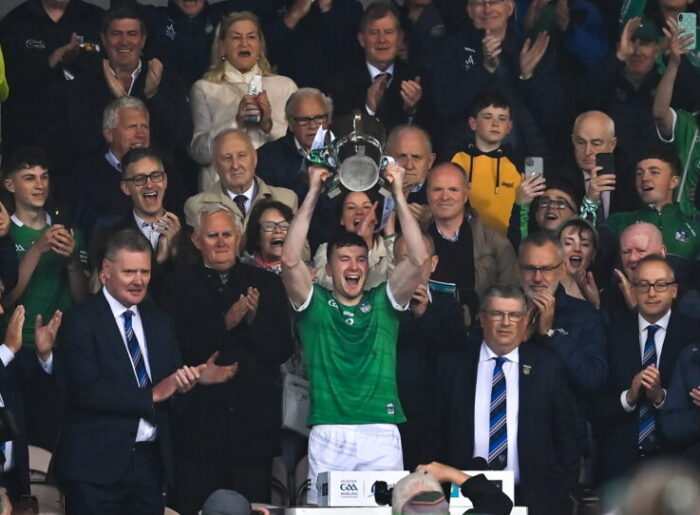 Hannon was a prodigious talent from an early age, made his Limerick debut a couple of months shy of his Leaving Cert after guiding Ardscoil Rís to their second ever Harty Cup title, Hannon a key cog in both sides.
A Munster U21 winner in 2011, Hannon was Limerick's scoring star en route to senior provincial honours in 2013.
However, it wasn't until John Kiely's arrival that Hannon truly began to flourish with the manager switching the Adare native back to centre-back, a position he starred in at school, while also handing him the captains duty.
Twelve months later and Kiely's trust was repaid as Hannon climbed the steps of the Hogan Stand to accept Limerick's first All-Ireland title in 45-year with the captain also earning All-Star honours.
Since then, he has captained Limerick to two more Liam MacCarthy titles as well as the four in a row in Munster.
He became only the third ever Limerick player to breach 50 appearances in the round robin tie with Clare, behind Quaid (55) and Mulcahy (54)
Hannon is joined by Nickie Quaid in starting each of the five victorious finals in 2013 and 2019-'22.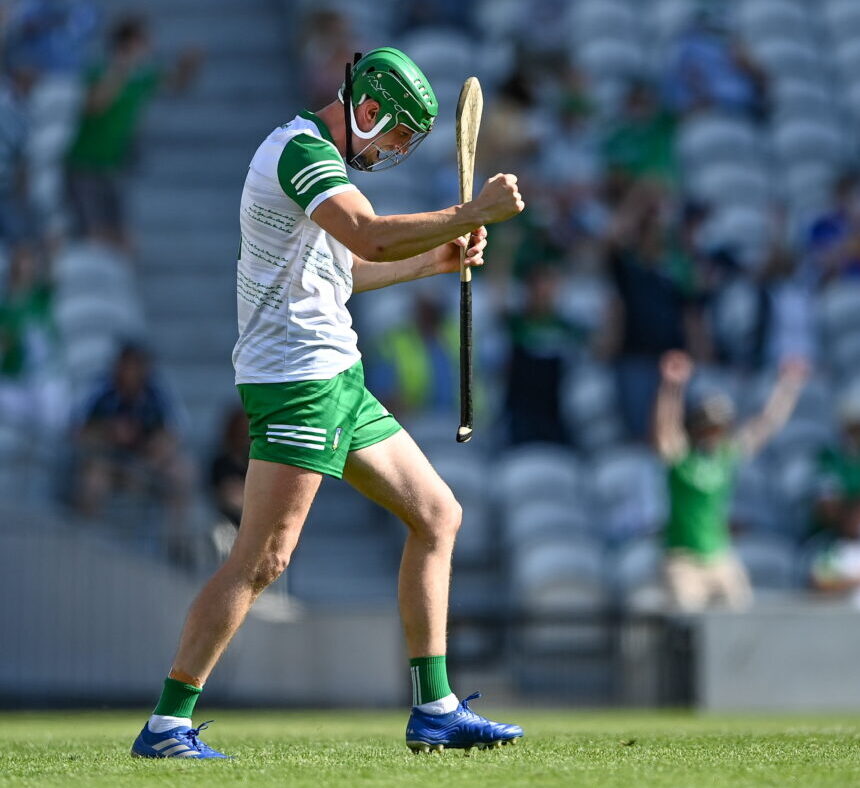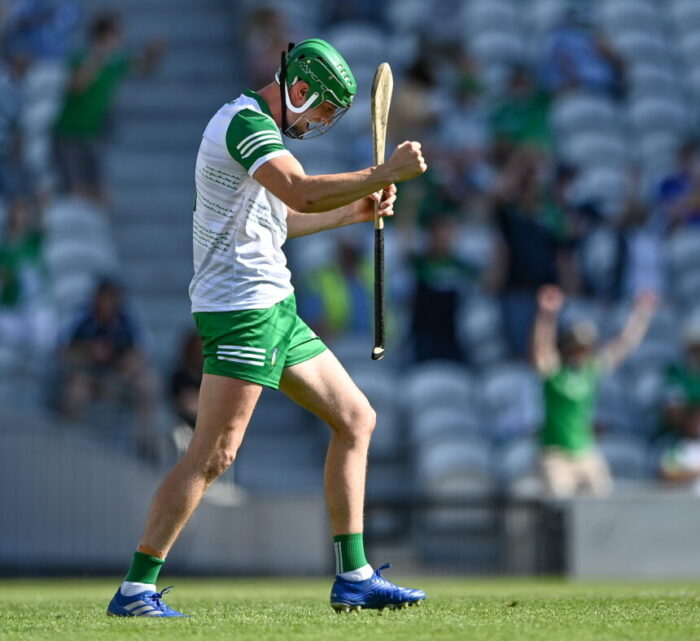 Hailing from a lineage of goalkeepers including his father Tommy who won an All-Star in the position, grandfather Jack who was a Munster champion himself in 1955 and cousin Joe who won a pair of All-Stars in the 1990s, Nickie was always destined for the sticks.
But he got his start in a Limerick jersey at midfield in the infamous 2010 season where Limerick lost each of their competitive games under Justin McCarthy.
John Allen took over in 2011 and installed Quaid into goals and he hasn't looked back since, holding the position in every championship game since, barring one in 2016 where he missed out through injury.
He kept a clean sheet in the 2013 final as Limerick bridged a 17-year gap between provincial honours.
It is one of the great injustices that the Limerick netminder only has one All-Star to his name (2020) with 2018 and 2021 in particular sticking out as glaring omissions.
Nonetheless, the Effin man holds five Munster medals to go with his three All-Ireland titles as well as county and Munster honours with his club.
He is also aLimerick's record holder in championship appearances as he shows no sign of slowing down.
In his sixth Munster final, Graeme Mulcahy was named from the bench for the first time on provincial decider day. The Kilmallock man was introuced with ten to play and played his part with ferocious work rate as Limerick outlasted the Banner.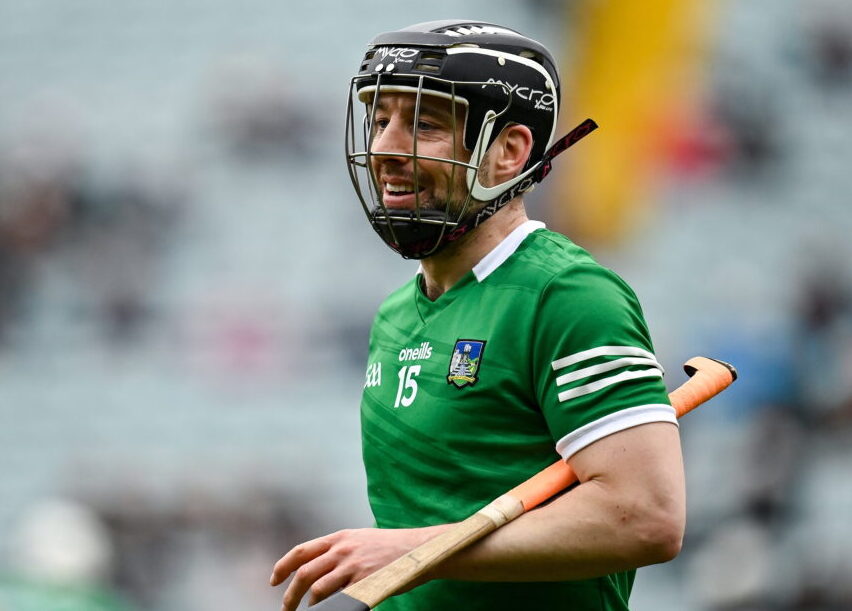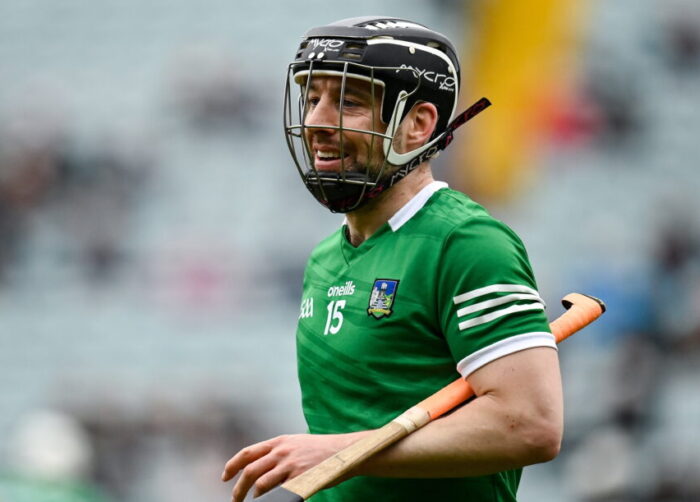 As the longest serving member of the panel, Mulcahy is the only survivor from the 2009 team that suffered a heavy defeat to Tipperary in the All-Ireland semi-final that prompted John Kiely to first take action.
Mulcahy was a key cog in the U21 team from 2011 with Kiely as coach, bagging a goal in the Munster final victory against Cork.
In Limerick's Munster final win over Cork nine years ago, Mulcahy hit a brace of scores from play while scoring three the following year in the defeat to the Rebels.
Mulcahy has been a wonderful servant for Limerick with his brightest moments coming in the 2018 All-Ireland final run as he was arguably the player of the championship.
The Kilmallock man hit over 3-16 from play during the Liam MacCarthy run, including Limerick's final score in the one-point final.
He was rewarded with an All-Star award and currently sits at 71st in the All-Time scoring charts despite never taking a free.
Granted, there are a high number of players in the current set up with four medals already and with time on their side, will hope to not only match their total but also surpass it.
Nonetheless, you cannot take away from what Hannon, Quaid and Mulcahy have achieved with Limerick at a low ebb around the time of their arrivals.
Each have played a significant part in Limerick's revival as they now stand alongside some of the greatest Treaty men of all time with five Munster medals to their name.
Not bad company to be in.
The post Declan Hannon, Nickie Quaid & Graeme Mulcahy join illustrious list of Limerick's five time Munster champions appeared first on Sporting Limerick.