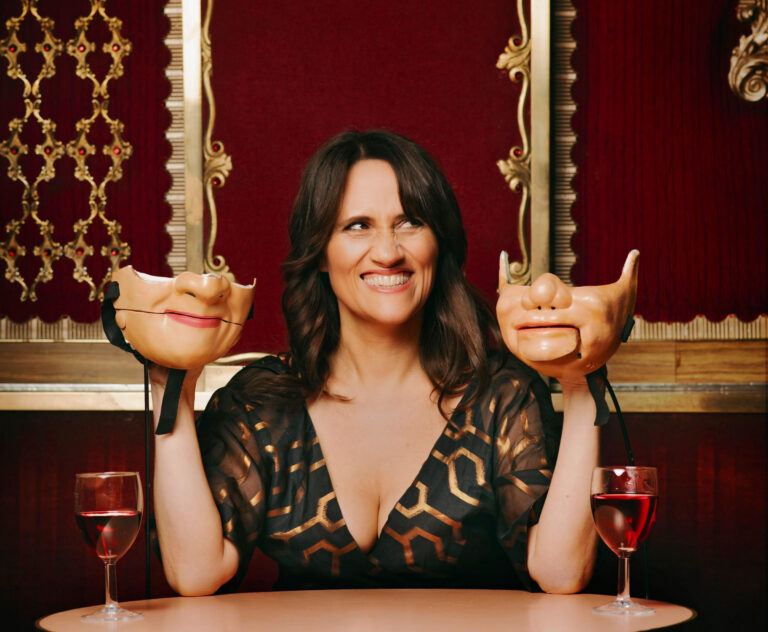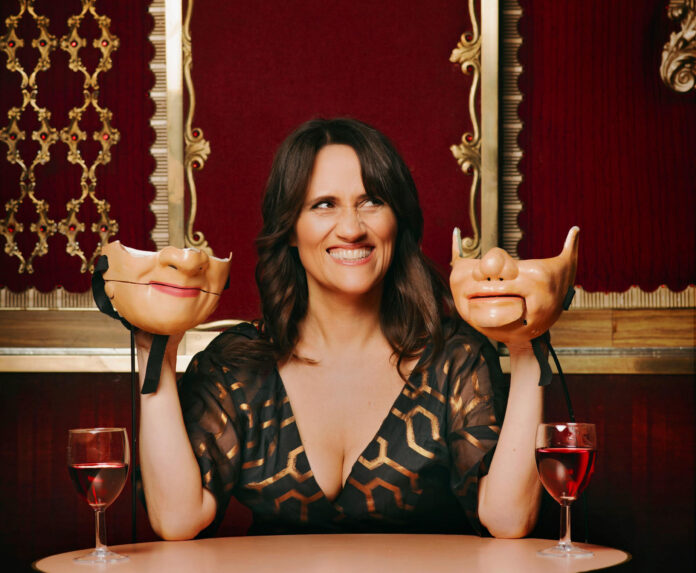 IN the company of her right hand nemesis Monkey, Nina Conti explores the world of dating and brings volunteers onto the stage to meet for the first time allowing the comedian to be their voices. Nina is currently touring with The Dating Show and is preparing to cross the channel for a whistle-stop tour of Ireland coming to Lime Tree Theatre, Limerick this Saturday June 11.
If you have not seen Nina perform then look up her appearance on Live at the Apollo to witness this fast thinking comedian and her brilliantly original take on ventriloquism.

There's no promise that true love will be found, but a firm guarantee that big laughs will be had in the reign of this "voice-throwing queen" says London Evening Standard.
Nina has stormed Live at the Apollo, made a BAFTA-nominated film and enjoyed sell-out shows across the world – all without moving her lips. She has also been seen on 'QI', 'Russell Howard's Good News' and 'Sunday Night at the Palladium'.
Limerick Post caught up with Nina and she helped us with our enquiries.
What is The Dating Show?
"I don't even know. I get people out of the audience. I use ventriloquist face masks and I put them on people and then as far as the dating goes, there's no hope of finding true love at this show. But it's a good night out."
Sounds terrifying – how do you select your candidates (aka victims)?
"I want to reassure readers that nobody gets up who doesn't want to.
"The selection process is kind of a bit chaotic and self-selecting.
"Me and the monkey come on stage and talk to a bunch of people at the beginning and you can just feel out the extroverts or anyone who's shy. But there's a kind of a middle ground which is gorgeous.
"And people will just fall in love with whoever is on stage. They're so adorable. All they can communicate with is their eyes and their body. I do my best to take good care of anyone who gets involved."
Nina's alter ego, Monkey the puppet says all the things Nina wouldn't say out loud. He has been her inner voice for over 20 years now.
"When I was in my 20s I thought I'd pick up ventriloquism for a summer, but I ended up doing it for 20 years. That's how much the monkey had to say. That's how much I was suppressing my own personality in society.
"Having that puppet, it has a more authentic voice than I have myself even if it's a bit vulgar and so on. It's refreshing to me."
So even as you say something nice and meaningful you have that character beside who can say anything and go anywhere with it?
"It could go anywhere and everybody has a devil-may-care side to them. Imagine investing in that for 20 years and making your life dependent on it. It's really time for some strong psychiatry I think."
When Nina started out in comedy clubs bringing along her puppet for the gags, it made her act a very different proposition from the usual joke traders.
"Yeah, it was really scary. Years ago, having this puppet with me, I felt like a real simpleton, I had gone along with my teddy and ought to be taken out of the building and taken home.
"Eventually I found that the puppet was more like a weapon really when I was on stage.
"Monkey said all these things that it didn't look like I was thinking, I think people waited to watch a bit more rather than just blew me off straightaway.
"Ventriloquism is not a cool artform. I picked the least popular artform. I try to get people to love it but people have always liked puppets. Look at The Muppet Show or anything from Yoda to Miss Piggy. People enjoy the freedom that puppets bring. So I guess that's what it's about."
Nina's Dating Show is hilarious and great fun, but after all these years, she has yet to succeed in getting a couple together, though there have been plenty of laughs along the way. So maybe here in Limerick, we might see Nina create her first dating success.
"Yeah, it shouldn't be called The Dating Show at all. I don't know what to call it. Maybe 'The Anti- Dating Show."
The Dating Show plays Lime Tree Theatre this Saturday June 11.