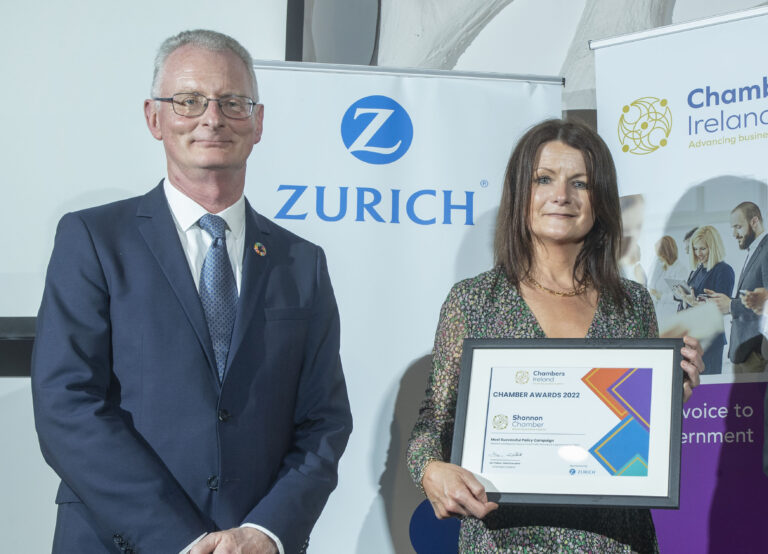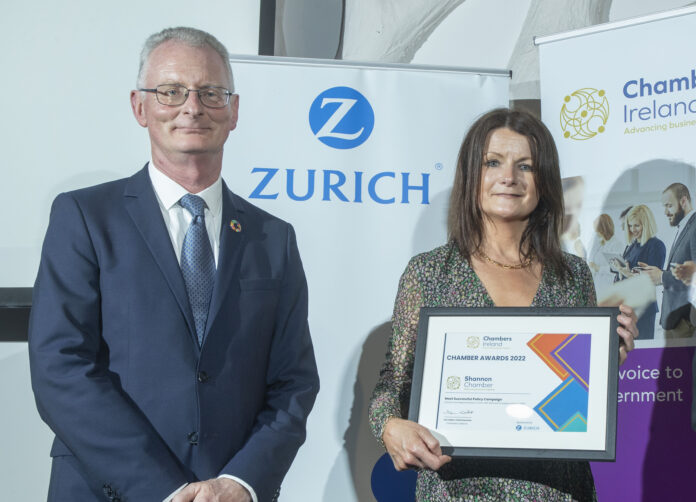 SHANNON Chamber has won the 'Most Successful Policy Campaign' category in this year's Chambers Ireland's annual awards which recognise the work of chambers of commerce throughout the country in supporting local, regional, and national business.
The campaign which won the award for the Shannon Chamber was the preparation of the business case for a multi-annual, fully funded regional air access recovery and growth action plan presented to Government.
The business case was prepared by Shannon Chamber in collaboration with the Irish Hotels Federation (IHF), and supported by Ennis, Limerick, and Galway Chambers.
Shannon Chamber chief executive Helen Downes said that the campaign, which ran throughout 2021, illustrated the capability of chambers to create and develop partnerships with other business groupings with a shared purpose.
"Stakeholders, policy makers and government ministers have provided positive feedback on the impact of the initiative. They have referenced the unity of purpose, the evidence base used to back up proposals and the willingness to listen and respond with more detail when required.
"We will now turn our attention to national aviation policy and will be calling on Government to address the imbalance that currently exists in traffic levels in Irish airports. Ireland needs a more robust national aviation policy.
"Dublin currently has 87 per cent of all traffic while the other four airports – Shannon, Cork, Kerry, and Ireland West – compete for the remaining 13 per cent. This must be reviewed in the interest of the travelling public, and we will be giving this priority attention in the weeks and months ahead,"  Ms Downes added.