Such was the scale of the defeat that Tipperary inflicted on Limerick in the 2009 All-Ireland semi-final that John Kiely knew he needed to do something to help right the wrongs on the Limerick hurling landscape.
A call was made by the Galbally native, who was part of the Limerick team defeated in the 1996 All-Ireland final, to the county board and he was given the Intermediate manager gig.
Limerick's worst ever year at senior level followed in 2010 but soon green shoots started to emerge with Kiely as selector for the U21s in 2011 as they claimed provincial honours. Two years later, he occupied the same role for the seniors in their Munster success.
2015 yielded an All-Ireland U21 title. Kiely was promoted to senior manager in 2017 and while his maiden season returned a pair of successive defeats, the following year, Kiely was at the helm as Limerick ended a 45-year wait for All-Ireland honours.
That was the watershed moment for Limerick and sparked an unprecedented spell of success that doesn't look like stopping anytime soon.
Most recently, Kiely guided his side to the Munster title, a fourth provincial success on the trot and a world away from that day against Tipperary thirteen years ago.
Now an All-Ireland semi-final awaits Limerick for the fifth successive season with the Shannonsiders living up their favouirtes tag once more.
To put it into context, prior to Kiely's appointment, Limerick had reached five All-Ireland semi-finals in the previous 23-years.
His maiden year in charge remains the only year Limerick haven't reached that threshold at the least since 2017.
That, along with the All-Ireland winning year of 2018, are the only years in his time in charge where a Munster title wasn't annexed with this side on the run of a lifetime.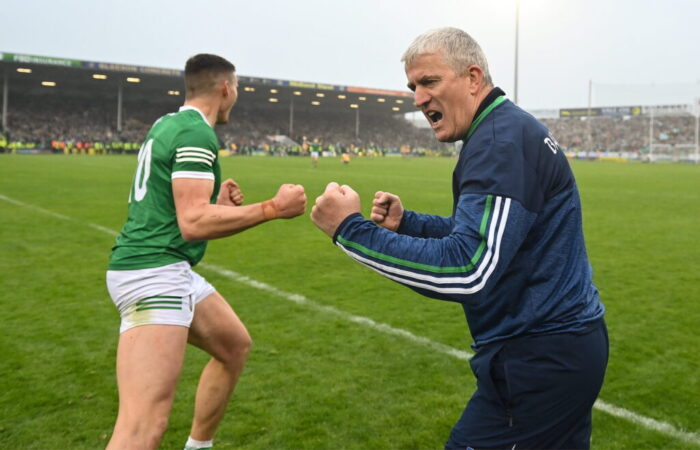 Sunday's clash with Clare marked Kiely's 30th championship game in charge of Limerick and his strike rate is out of this world.
Twenty-two wins have been chalked up in that time with a pair of draws to go with six losses.
Two of those defeats were also round robin games where Limerick qualified from the province regardless of the result.
A third of those losses occurred in his first pair of games. Only once have Limerick been beaten in the latter half of the 30, the 16th game against Kilkenny in July 2019 which is also their most recent championship loss as they approach the three-year anniversary of the game.
Since that clash, Limerick's championship record is thirteen wins and one draw, the clash against Clare last month where Limerick's progression was already guaranteed.
Kiely has crafted a near perfect machine during his tenure that has responded to any setback presented thus far.
Clear learnings were taken from 2017 as Limerick responded with All-Ireland honours the following year.
With a League and Munster double secured in 2019, Limerick were  caught on the hop by Kilkenny in that game in 2019 but that has only seemed to ignite this side who have been almost flawless since, bar that stalemate in Ennis.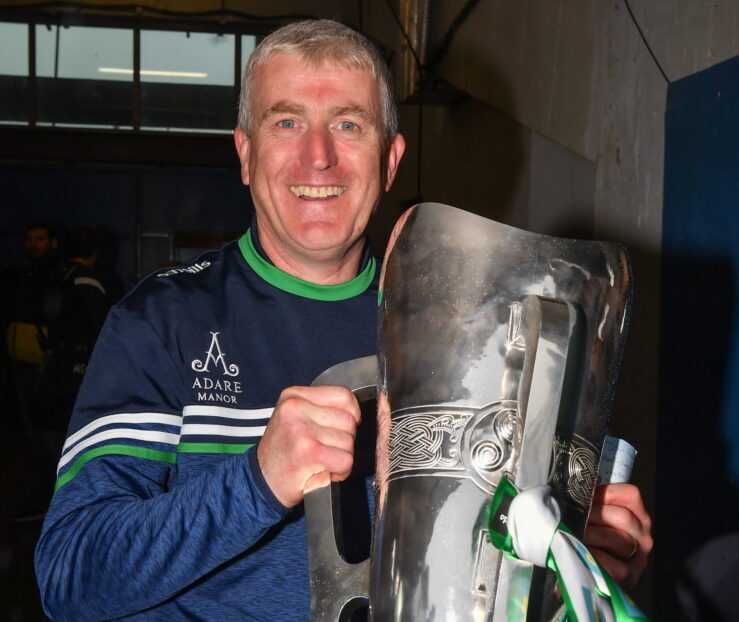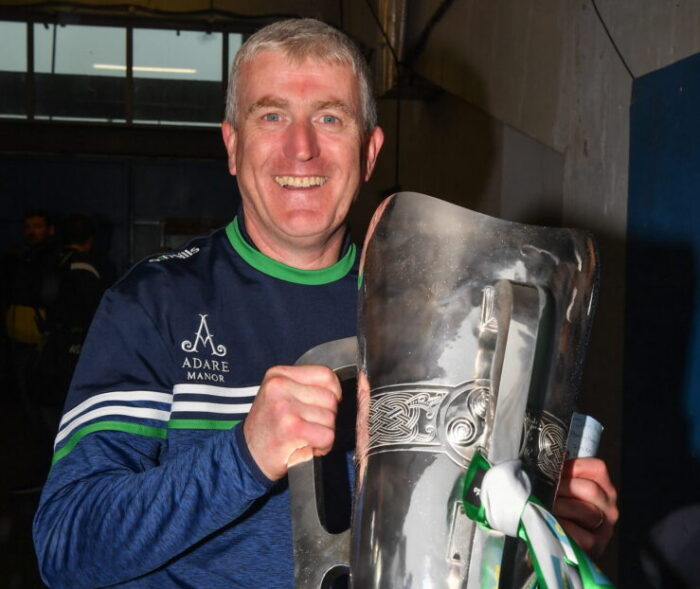 The Galbally native's record against other tier one counties is exceptional with Kilkenny the only side to hold a positive record against Kiely, leading 2-1 since 2017.
But with the Cats winning the Leinster championship on Saturday evening, one more victory for each will set up an All-Ireland final clash in July.
How the semi-finals play out remains to be seen but for now, with Limerick on a three week break, it is apt to respect the achievements under Kiely who shows no sign of relenting as he alluded to prior to the Munster decider.
The post Limerick's transformation under John Kiely as manager hits milestone appeared first on Sporting Limerick.