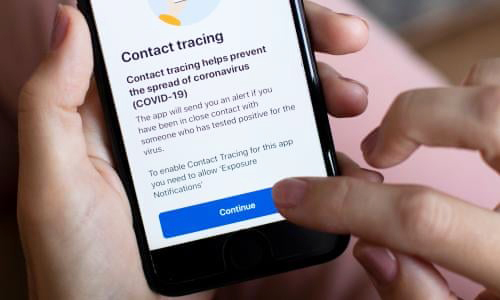 DESPITE a significant rise in the number of Covid-19 patients being treated at University Hospital Limerick (UHL), the Health Service Executive is going ahead with plans to close down its Covid contract tracing unit in Limerick at the end of the month.
Staff employed as contact tracers are due to be transferred to work in a passport call centre operated by the Department of Foreign Affairs at its Limerick offices in Henry Street.
The closure of the contact tracing unit comes against a backdrop of a warning from HSE chief clinical officer Dr Colm Henry about the risk of re-infections from Covid-19 as new Omicron variants become more prevalent
Latest figures show 453 people with the virus in hospitals either admitted with Covid-19 or identified as having the virus on admission.
This compares to 180 patients at the end of May with the positivity rate among people taking PCR tests increasing from 17 per cent on May 31 to 27.4 per cent last Monday.
UHL is treating the highest number of Covid patients of any hospital in the country with the most recent data showing 54, followed by St Vincent's University Hospital in Dublin with 40 Covid patients.
As well as vaccinations and booster shots, the HSE has also urged people to open windows when meeting people indoors and to wear masks on public transport, in healthcare settings like pharmacies or hospitals and in crowded settings.
The Irish Cancer Society has advised people in active cancer treatment to wear respirator facemasks (FFP2 or N95 masks) in crowded indoor areas including public transport.