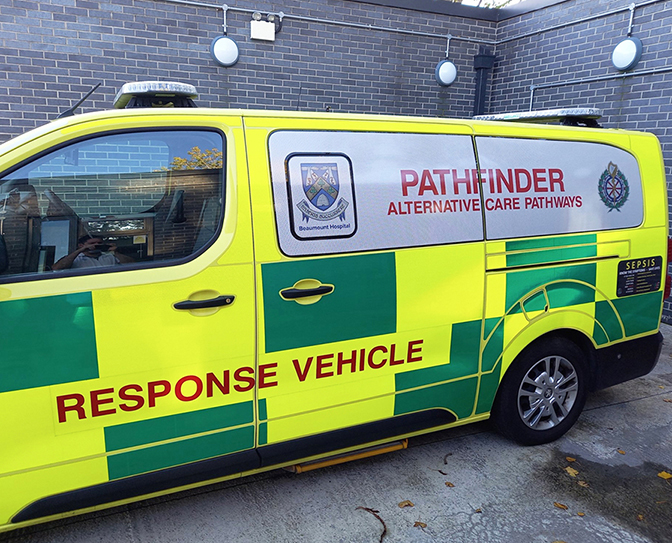 A SERVICE that will allow ambulance teams to deal with low acuity elderly patients and minimise attendances at the emergency department is to be introduced at University Hospital Limerick (UHL).
The Pathfinder service, which gives elderly patients appropriate treatment and care without the need to take them to an emergency department, is already operating at Beaumont Hospital in Dublin where it has had a "transformative effect" on patient services.
Confirmation that it is to be introduced at UHL was given by the Health Service executive (HSE) in response to a parliamentary question from Limerick Sinn Féin TD Maurice Quinlivan.
Explaining that the Pathfinder service is operated in conjunction with the National Ambulance Service,  Deputy Quinlivan described it as  "an alternative care pathway.
"A visit to the emergency department can be detrimental to the wellbeing of older people and the Pathway service has been quite successful at Beaumont Hospital in terms of reducing the number of emergency department presentations by elderly people," he explained.
"When an emergency call is received, a staff member assesses whether the issue meets the triage criteria to allow access to the Pathfinder service. While operational, the average age of patients triaged was 82 years.
" We are all aware of the long wait times at the emergency department at UHL and anything that allows for our more senior citizens to be treated without going there is to be welcomed.
"I have been advised that recruitment of the necessary staff is underway, and I hope that this service can be launched in the Mid-West as quickly as possible."
"I know from speaking to my Dublin based colleagues that the introduction of this programme has been transformative in terms of emergency department presentations at Beaumont hospital and I look forward to a similar impact at UHL.
"Receiving treatment at home allows for our senior patients to be treated in the most comfortable way possible without the stress and agitation that a long wait at an emergency department can bring."
"Any measure that will will help reduce overcrowding at UHL is very welcome. Pathfinder is a long overdue development and a scheme which I hope can be operational in the quickest possible timeframe," Deputy Quinlivan added.