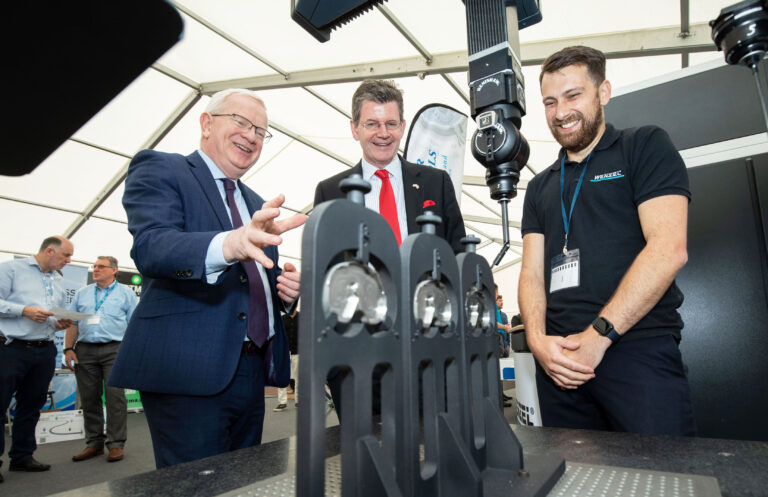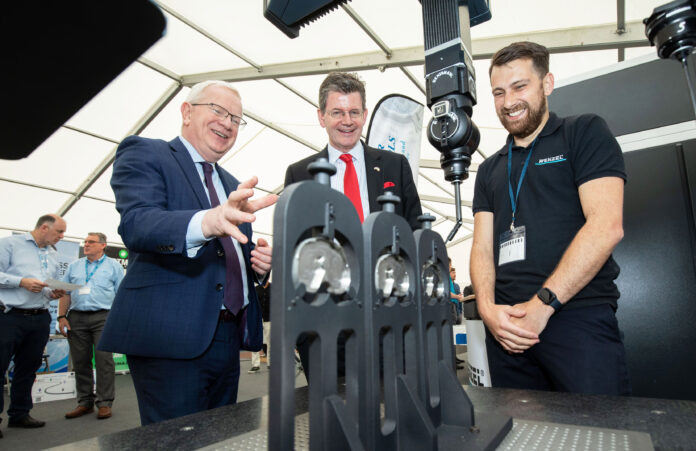 MORE than 1,600 exhibitors and delegates from across Ireland and the UK travelled to the TUS Moylish Campus in Limerick for one of the largest ever manufacturing collaboration events to be held in the Mid West.
Manufacturing Solutions Ireland 2022 encouraged businesses from both sides of the Irish Sea to share ideas about new technologies and precision tools, build strong working relationships, learn about developments in manufacturing, and do business.
Advance technologies and machines, many never before seen in Ireland and the UK were on display in the new multi-million euro TUS Manufacturing Technology Zone.
Organised by GTMA, the UK manufacturing supply chain trade association, and the Technological University of the Shannon (TUS), this year's event extended over Wednesday and Thursday of this week.
The British Ambassador to Ireland Paul Johnston, who attended the second day of the event, described it as a perfect example of UK/Ireland collaboration.
"It enables businesses from across these islands to form new relationships and display the latest innovation in manufacturing technologies and engineering solutions.
"Further demonstrating strong UK/Ireland connections, the event is jointly organised by a UK trade association and an Irish university and has the involvement and support from both the Irish and UK Governments alongside InterTradeIreland and Enterprise Ireland," Ambassador Johnston added.
GTMA chief executive Julia Moore said Manufacturing Solutions Ireland which began in 2016 as a conduit for opening up new possibilities within the supply chain to customers and suppliers from Ireland and the UK, has resulted in advancing stronger trading relationships between both.
TUS President Professor Vincent Cunnane explained that the collaborative event reflected the TUS ethos of working with industry to research and develop new technologies, share new ideas and educate highly skilled work ready graduates.
" At the core of this event is the sharing of those new ideas, processes and advance technologies in the newly added Manufacturing Technology Zone, in the Digitalisation of Manufacturing Conference and throughout the TUS Moylish campus," he said.