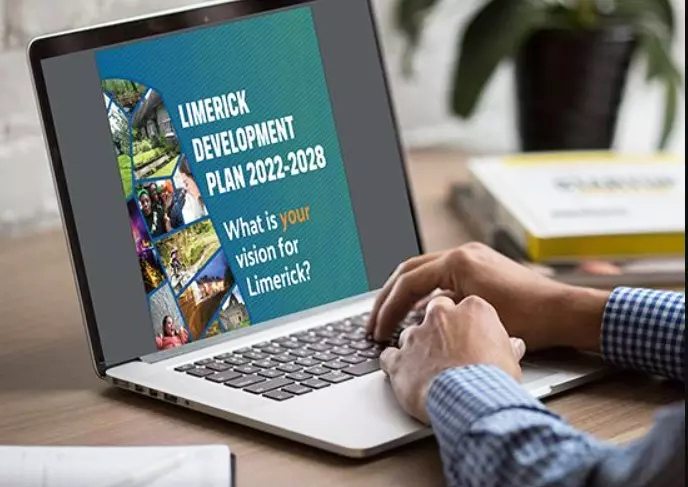 THE rezoning of land for more than 15,500 new homes and a data centre in Ballysimon area among the main elements of the first combined development plan for Limerick City and County which was unanimously approved by councillors last Friday.
The Limerick Development Plan 2022-2028 is the first since the amalgamation of the city and county councils in 2014  and sets out a blueprint for Limerick's development from a physical, economic, social and environmental perspective.
The plan envisages growth in the existing built-up areas of Limerick City and Environs, including Mungret and Annacotty, the key town of Newcastle West and throughout other towns and villages, supported by strong economic activity, coupled with adequate social and physical infrastructure.
Along with provision for 15,500 new homes and the data centre in Ballysimon, a number of motions relating to rezoning of lands were voted through by councillors. These included additional lands for Enterprise and Employment in Ballykeefe, Mungret and Dooradoyle.
Land will also be rezoned for mixed use at two locations on Pa Healy Road and there will be additional residential zoning in Greenpark.
The vision set out in the Limerick Development Plan is for Limerick to become a Green City Region through engagement, innovation, resilient urban development and self-sustaining rural communities.
Mayor Daniel Butler said that after two years of preparation, the plan was developed following extensive consultation with the people of Limerick.
"It provides a robust framework for Limerick to develop as a dynamic, innovative and resilient place, supporting existing communities," he added.
It puts quality of life at the centre of decision making and focuses on the development of ten minute neighbourhoods, supporting people to live work and recreate in their locality.
Council chief executive Pat Daly described the adoption of the plan as a historic day for Limerick.
"The preparation process which started in August 2020, in the midst of the Covid-19 pandemic, presented many challenges. However, the elected members and the public adapted and demonstrated tremendous dedication and commitment to achieving the best plan for Limerick."
Vincent Murray, Director of Economic Development, said the plan  outlines what can be developed and where, so Limerick can grow and develop in a planned and coordinated way.
The new development plan will come into effect on Friday, July 29.