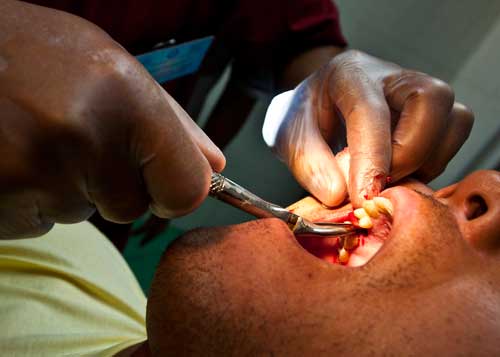 LIMERICK dental patients are particularly feeling the pain of not being able to get a dentist appointment.
That's according to leaders of the Irish Dental Association, who are calling for radical reform of the industry and particularly of the medical card scheme.
A shortage of people signing up to study as dentists has put huge pressure on existing practices, with an estimated 500 new dentists needed every year and just 200 registering with the Dental Council.
Said CEO of the Irish Dental Association Fintan Houlihan: "Talking to our people in Limerick, it is one of the worst affected areas. We see this in calls from medical card patients who say they are experiencing huge difficulty, and this extends into Clare and Tipperary."
The Irish Dental Association has called on the Government to reform the medical card (DTSS) scheme and replace it with a fit-for-purpose scheme that reflects modern dental practices and standards.
Newly-elected President of the Association, Dr Caroline Robins said: "We need the Government to intervene in the recruitment and retention of public dentists and to invest in the training of dental students immediately before we reach a crisis in dentistry.
"The pressure from dental patients will not and cannot be relieved until proper investment is made. Dental practices are unable to deal with the volume of patients that are arriving to their clinics, and recruitment of associate dentists, dental hygienists and dental nurses is at an all-time low."