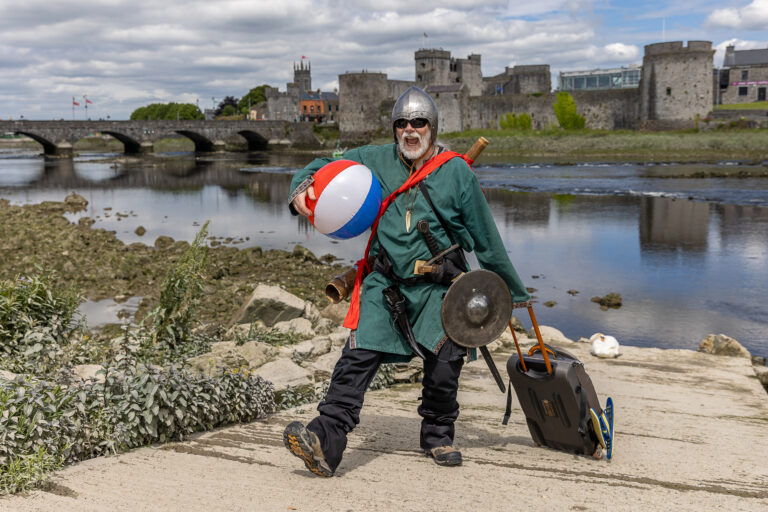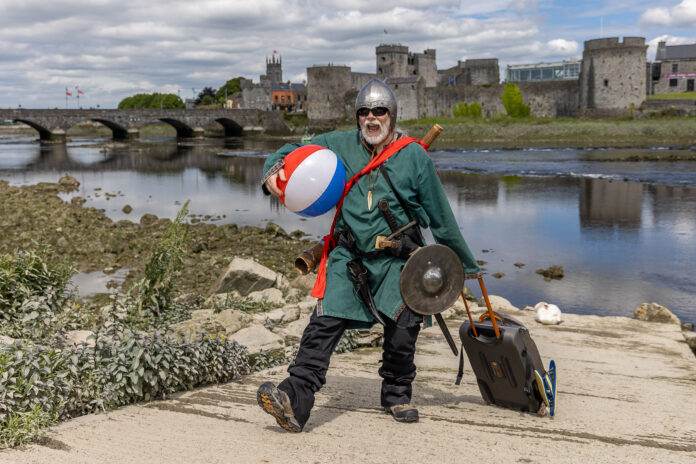 LIMERICK'S Viking heritage is recalled in the local authority's latest tourism promotion campaign which matches the city's foundation in the tenth century with 11 themed itineraries and visitor experiences.
The 'L11 Summer 2022' tourism campaign is a City and County Council initiative to promote Limerick as one of Ireland's leading destinations for value, welcome and excitement.
Founded by the Vikings, who themselves were fond of summer celebrations, Limerick grew from the shores of the Shannon to the edge of the Atlantic and its reputation for hospitality will be highlighted by the 'L11 Summer 2022' campaign.
The campaign was launched today with an opportunity to win one of 11 prizes through a campaign hub on Limerick.ie where full details of the campaign, offers and competitions can be accessed.
The campaign also features accommodation, dining, attraction and activity offers from participating providers in the city and county and is being promoted across Limerick.ie social media channels Instagram, Facebook and Twitter.
The promotion follows last year's award winning Double Your Summer' campaign and the eleven itineraries include:
11 Great reasons to visit Limerick this summer
11 Hidden gems on Limerick Greenway
11 Fantastic free things to see and do in Limerick this summer
11 Wicked ways to get around Limerick
11 Dog friendly spots to explore in Limerick
11 Girlie getaways in Limerick
11 Family Fun days out in Limerick
11 Wild Atlantic Way Drive discovery points
11 Award Winning summer eats in Limerick
11 Iconic Insta Spots in Limerick
11 Not-to-be missed big summer gigs
Mayor Daniel Butler said that L11 Summer 2022 campaign is representative of the wonderful and rich diversity across Limerick's tourism offering this summer.
"We've had 11 centuries here so we've had plenty summers to learn from. The advances in our tourism offering over recent years, in particular, and the unbeatable value Limerick has as a city base means that this will be our best yet.
"After two years of 'staycations', it's fair to say that more people got to experience our city and county. The reaction was everything we hoped for and we're expecting a bumper summer again this year, not least as we offer value as well as an all-round brilliant experience."